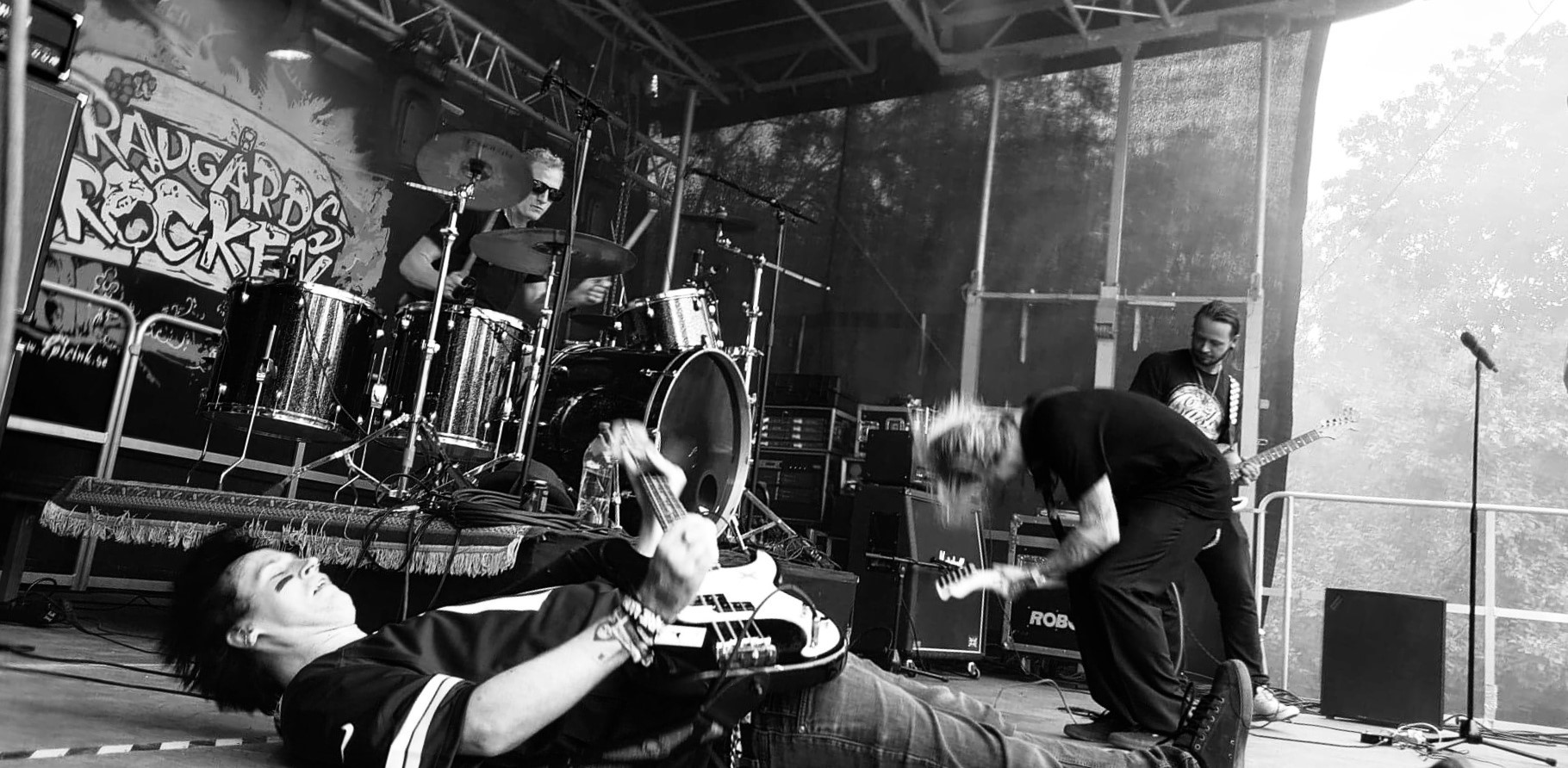 Swedish Punk n' Rollers Diamonds and Guns release a single with an Irish twist, and it's the craziest thing you'll ever hear!
Have you heard of the genre Pirate-Party-Punk? If you haven't, I guess you're in for a treat!

The boys from Stockholm have released their third single The Lonesome Man, which they describe as 'kind of a dark story with an Irish tone'. Which probably means that, like me, you're going to have absolutely no idea what's happening! But you're going to love it anyway.
Diamonds and Guns' first two singles, California and San Francisco, weren't that easy to grasp either, so I'm guessing there's some 'Irish-Pirate' going on there too. Jokes aside, the band derives influence from America's west coast punk rock scene. Amply evident in their style and the fact that they named their band name Diamonds and Guns!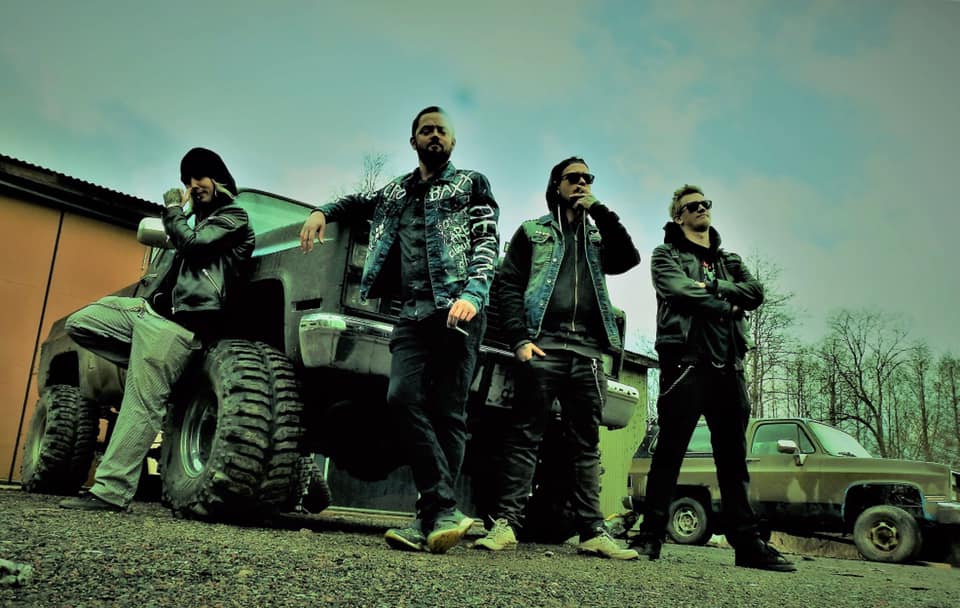 You've got to hand it to the Swedes for innovation in just about any musical genre. I've talked about this for years. When I recently did an online search with the exact phrase 'Why is Swedish Music Good', the results didn't surprise me. Every article I came across talked about Sweden's disproportionally large music economy, its lifestyle, its outlook towards the creation of music and how its musical role models have dominated the mainstream English-language charts in every decade since the seventies. While there has been a lot of guesswork about the factors responsible for Sweden's unique reputation, some anecdotal, like, "It's because it is cold and everyone stays at home," Sweden's own official website has offered a set of explanations. One reason cites how the Swedish government 'loves music too' and that, "The council funds those in the early stages of their careers by allocating roughly SEK 1 billion (USD 151 million, EUR 116 million) as grants to performing arts every year."

Isn't that just great?

Further, according to Daniel Johansson, music industry researcher at Linnaeus University, "Most of the really successful Swedish songwriters and producers have been able to learn their craft because of support from society. If they'd been forced into traditional 9-to-5 desk jobs while trying to develop as artists, they probably wouldn't have become so successful."

This holds true for Diamonds and Guns too. In 2019, the band received the Drivkraft scholarship from Studieförbundet Vuxenskolan in 2019. The aim of the scholarship is to offer students via the aid of a leadership programme, an opportunity to set goals more clearly and navigate towards a brighter future.

Coming back to their single The Lonesome Man, I checked with my fellow-punk-rock-metalhead Hansen R. R. And here's what he had to say, "Well, it all goes very well together, doesn't it?"

After listening to it about seventeen times so far, it does make me chuckle. Again, I have no idea why! Maybe I should email their vocalist Victor Ekvall and ask him for a copy of the lyrics before even attempting a review of it.

While I wait for Victor's reply, let's grab some Kalles Kaviar and talk about the band.

Diamonds and Guns was formed in 2018, so relatively new. They get a decent 7k listeners each month and since April 2020, their singles have had a total of 20-25k plays on Spotify. The band has played a handful of gigs but has lost out on twelve opportunities in the past months because of COVID-19. But things starting to look up. They recently appeared on Nox Rocks II, a live Metal 'Party' that goes on for six hours, six minutes and six seconds (666, geddit?) alongside stalwarts like John Levén, bassist of the legendary Swedish rock band Europe, and Anders Johansson, former drummer of HammerFall and Yngwie Malmsteen's Rising Force, who now plays for Manowar.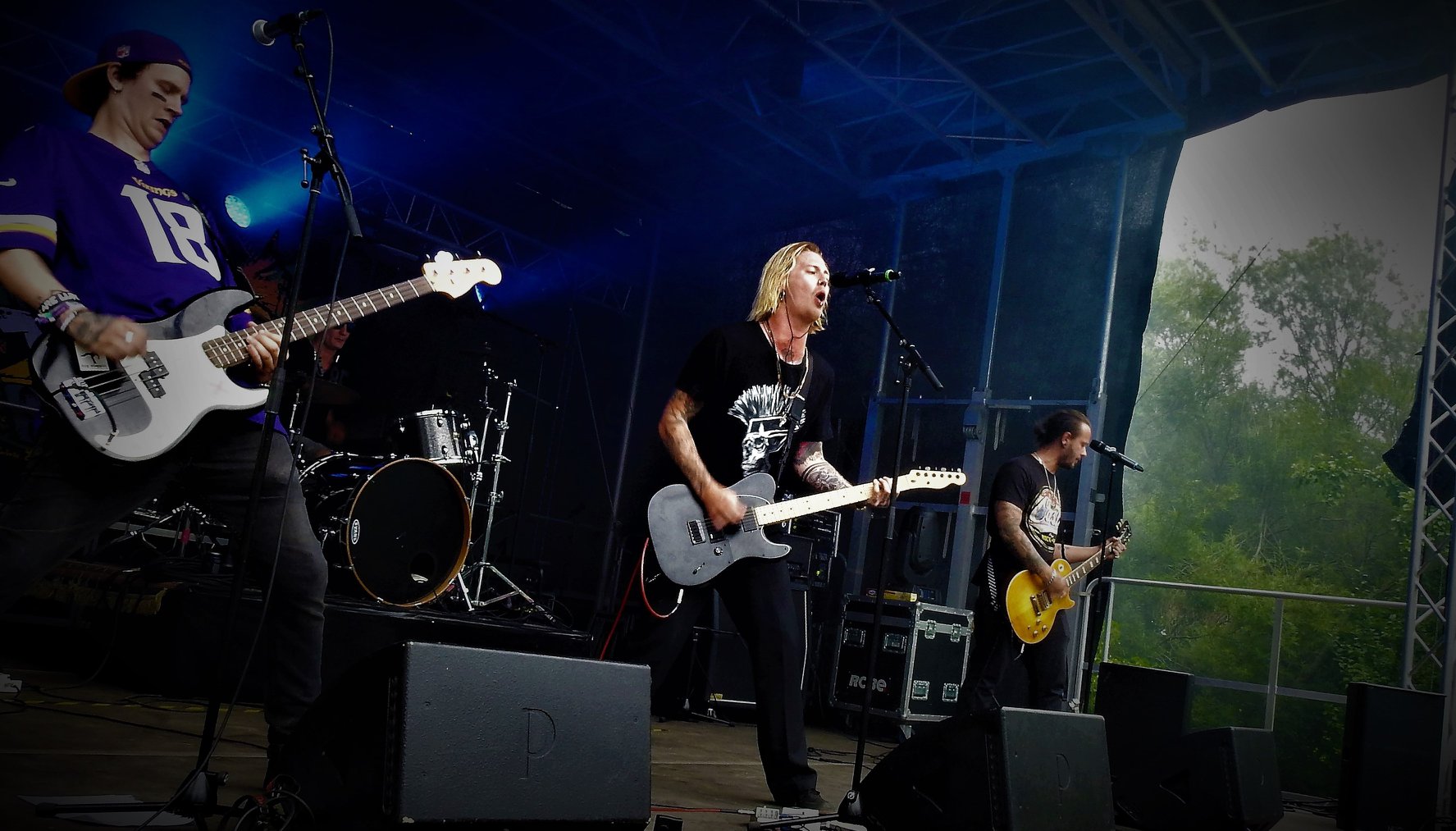 Alright, so I've just received a response from Victor with the lyrics attached. All's clear now!
The song talks about a 'Lonesome Man' preying on a woman. But the first thought that came to my mind was how apt this high-energy track with phenomenal guitaring would be as a WWE intro or even a wrestling trailer. It contains both punk and hard rock elements, but not the way one would ordinarily imagine.
I reckon it's time to turn to YouTube commenters for help. In all their nastiness, they sometimes offer a certain unfiltered clarity to something as unique as this.

One user remarks it's "Everything, but not punk." To which he receives the response, "What defines punk to you as a musical aspect? The best known term is dirty, loud and fast-played rock, so it kinda matches with the imagination. Also, it's something unique and individual, as punk should be."
True, True.
Also, the music video is as classic as it can get. Imagine a 90s Ugly Kid Joe-style black and white video, but in the coolest jam room all covered in posters. Looks like it was insane fun to shoot, and for some reason, there's a grenade in one shot!

I'd love to catch them live someday. They seem to have great stage-presence and I'm sure it'd be one hell of a gig!
WATCH THE VIDEO
The Lyrics of The Lonesome Man (You're welcome!)
Listen up folks
I guess you all have heard
The story about the man who's taking lives in the nights
His soul is cold

The wolf crawling out at night
To hunt the young
Where there is, no God
Just another young girl that gets disturbed

And we really need some superheroes
The hell who has been brought to us
If you're quite in the darkness
You can hear him sing a song
Sing along...

Girl, I want you to be mine, mine, mine
I want you to be mine, mine, mine
Girl, I want you so
Please tell me no lie lie lies
Oh baby, please tell me no lie lie lies
Baby, please tell me no lies
I only want you to be mine

The story has been told, for centuries or more
The lonesome man always attack from behind in the dark
He set the fire, let it get higher, everyone learning faster under fire
Watch as the ladder is getting shorter while the fire climbing higher

Its a night for all us -HEY! HEY!
How kill's just for fun! -OH YEAH!
The generation biggest guns, hunting the young c*nts
Sing along...

I want you to be mine, mine, mine
I want you to be mine, mine, mine
Girl, I want you so
Please tell me no lie lie lies
Oh' baby, please tell me no lie lie lies
Baby, please tell me no lies
Yeaaaahhh!

I want her to be mine, mine, mine
I want her to be mine, mine, mine
I want her so
I want her so/The lonesome man song