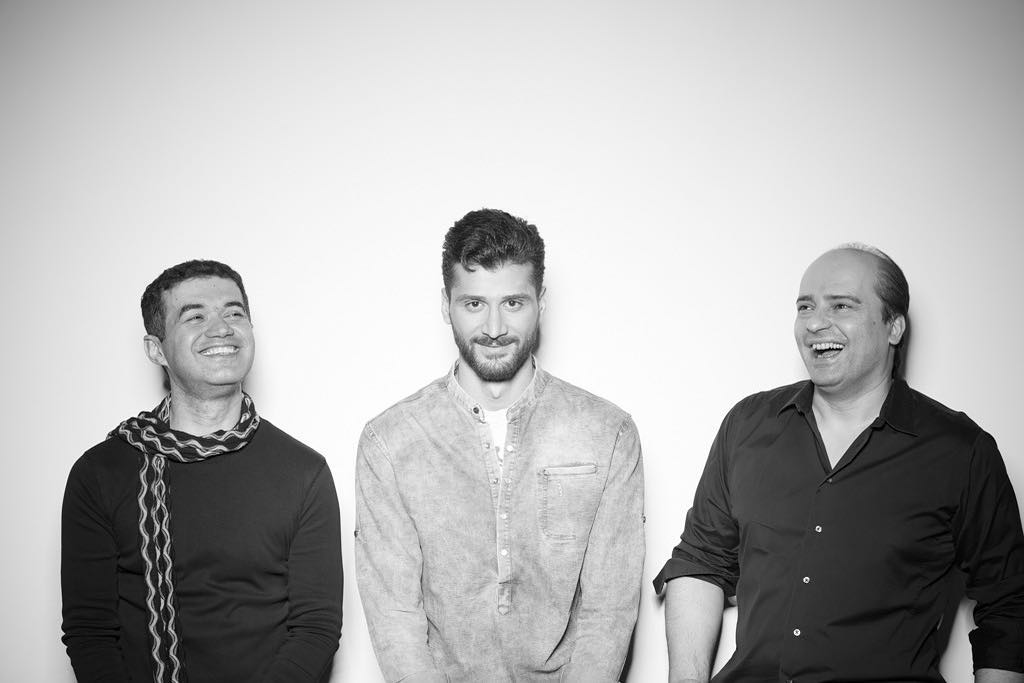 Building Bridges | Iran | An Interview with Radio Band  
Today we bring you an exclusive interview with Radio Band, an up-and-coming band from Tehran. We'd like to thank Faham and all the guys for their time.

How did you come together as a band? And for how long have you been active? What are your musical influences?

We all were friends and worked separately in music, some as writers, composers, musicians, etc. The one thing we had in common was that we were all rock musicians at heart. Our band Radio was an effort we wanted to keep away from our day-to-day businesses. It's hard work to set up and be a part of a rock band in Iran. Though there are many bands that operate, any official activity requires the band to procure a licence and government permission. Thankfully, we could get one and now are an official Iranian rock band! Our first album, Radio, released in 2018 and our next Radio2, will release any time now.

As for our influences, we love Pink Floyd, Guns N' Roses, Porcupine Tree, The Pineapple Thief, Poets of The Fall, Nickelback, Bad Company, Riverside, etc.

We chose the name Radio because of its analogous nature. It's also the most common device to broadcast and stream music.

Is rock music popular in Iran? We've come across a few other bands and they're superb! Do you have exposure to a lot of western music?

Unfortunately, it isn't as popular as we'd like it to be. Most Iranians prefer melodic and emotional music - Music that's combined with traditional and native Iranian melodies. But that is now changing. The new generation is into rock music these days. With western music, Iranians like country style and soft Rock. Yes, we all grew up with Western music.

How is it performing live in Iran? Are there many platforms? Is it mostly large concerts or smaller events?

For pop music, the number of performances (singers) is high and for each live show they can expect audiences numbering a thousand to three-thousand. People like pop music as a social event, a hobby, but for more serious listeners, jazz, rock, fusion and blues are mostly performed in cafes in Tehran/Iran. We also started our live performances at cafes.
Your music videos and quality of audio engineering are very slick. Do you handle your mixes yourselves or go to a studio?

We have our own studio! Faham, our composer and band-leader, has a home studio with some amazing equipment and expert knowledge of recording, mixing and mastering. We record all our music at his studio, but for professional reasons we use a studio in Tehran called Masterpiece Studios, where it's all done from beginning to end on analog devices. The studio director, Masroor Sheydaei (Insta handle: @Masterpiecestudio.official), under the supervision of Faham. As a band, we prefer analog.

We could understand very few words, mostly ones that our languages have in common. Could you tell us more about the stories behind your songs?

We'll translate the names of our songs for you, that will give you a good idea about the themes we explore! Fall, Imagination, Journey, Forgotten Promise, Loneliness Frontier, Story of the World, Return, Inferiority, Comic Film.

They are mostly about not being afraid of death, the love of distant years, a solo journey to restart life, forgotten promises, return from a coma and a relationship that began with the telling of a joke.

If you had to pick your dream foreign tour or concert in another country, which would it be?

Definitely USA and UK

Are all of you full-time musicians or do you have other jobs?

Three of us are full-time musicians and the other three, Faham, Nima and Hossein, have day jobs. The key members of the band are Faham, who composes, arranges and plays acoustic guitar, Nima, who also composes and is our vocalist and Babak Riahipour, our bassist and a legend in Iran. We also have Farzad and Hossein on electric guitars and finally Kaveh on drums.