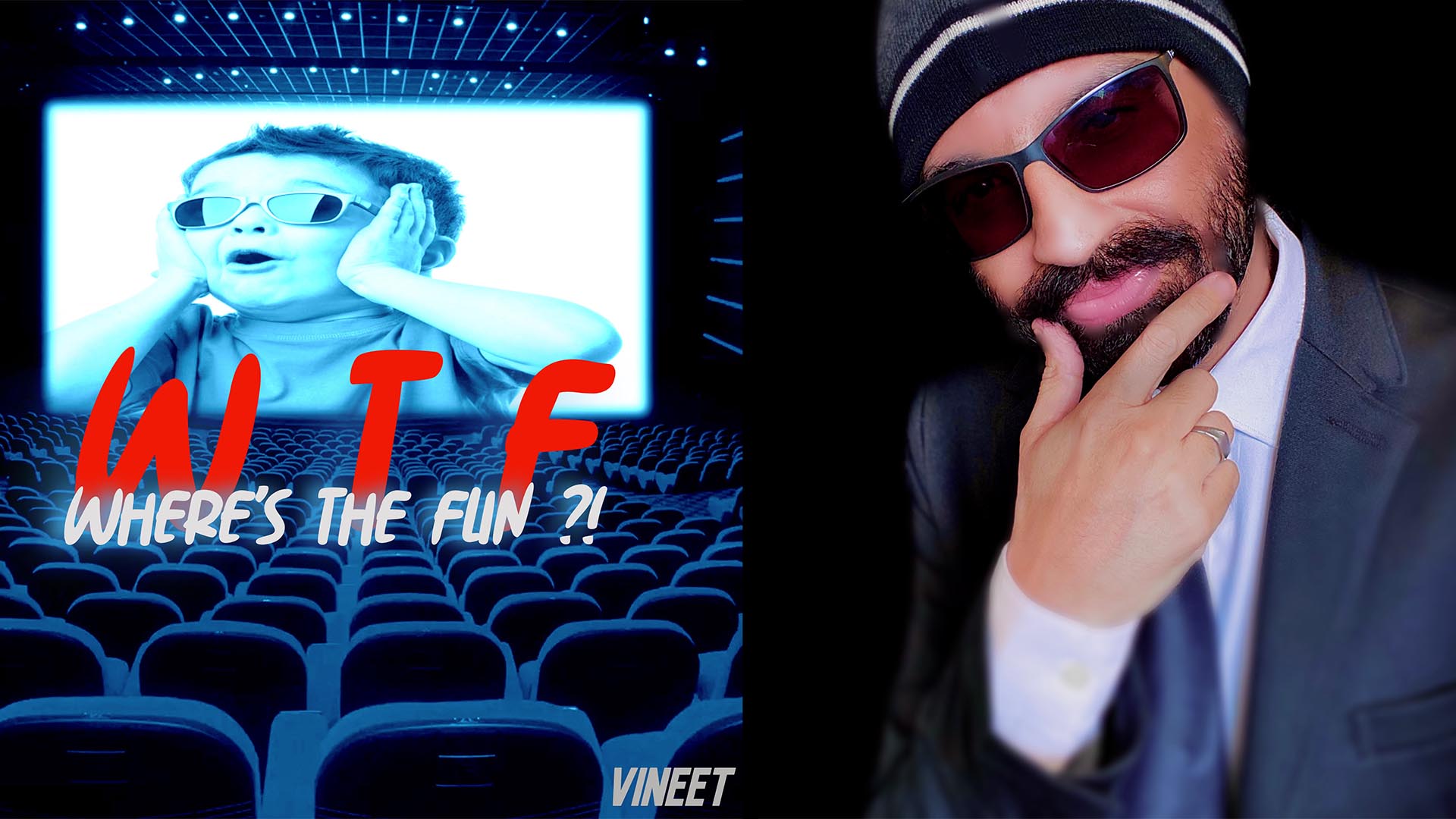 How India's International Radio Play Pioneer Owned The Prestigious European Indie Top 100 A Record 7 Times This Year 
Before his newfound success as a chart-topping artist, Vineet AKA Vineet Singh Hukmani was the co-founder, MD and CEO of 94.3 Radio One, India's only international-format radio station. When I first heard his August release WTF or Where's The Fun (And not what you're thinking), I knew almost immediately that this was a man after my own musical heart. After all, there are funk influences and then there are funk influences that go deep. The kind where one simply doesn't add a filter or two and says, "Hey, this sorta sounds like that."

Vineet's influences for the track, in his own words, include James Brown, Michael Jackson, Bruno Mars, Red Hot Chilli Peppers, Jamiroquai and Will Smith. To be honest, I heard all of them plus a lot more which obviously made me not only want to get up and dance, but also listen to his earlier numbers. Which again took me back to my "afternoon socials" days when we'd bunk college to go to the local discotheque operating between 1pm and 6pm just so that 16-year-olds got the chance to have as much fun as the "adults" did. Newer and more "digital" generations will never know that sort of "fun".

Speaking of fun, Vineet tells me, "WTF, lyrically, provokes people who hoard things and don't have fun with them… they have a lot of party clothes, but they don't dance, or they have a funky ride but they don't drive, or a 1000 numbers on their phone but they don't call their friends! It intends to push the listener to put their locked up possessions to some 'fun use' for themselves and others around. So where's the fun in just keepin' it and not enjoyin' it' or savin' it instead of doing something mind blowing now."

So this week, I sat down for a fun interview with the first artist in the world to have seven Number 1 singles in 2021 on the prestigious European Independent Top 100 music charts, earlier this month. Ladies and gentleman, here's what came of it.

Tell me your back story.

Vineet: I always wanted to be a full-time musician, and I used to play in rock bands earlier on. However, priorities like education and business took centre-stage. As a teenager in the Gulf, my greatest joy was listening to the radio, tuning in to chart topping international hits. Much later in life, when I became MD & CEO of 94.3 Radio One, it helped me create a bridge for all my skills and passion. After running the radio station company for 13 years, we sold it to a larger media house and then, in 2020; I started to concentrate on my original music. I met my current USA based agent, Martin Langford, and he advised me on how to create genre based popular music and how to release a single every 45 days to stay on top of the game. I was also mentored by Grammy award jury member Stephen Wrench, who helped me understand the American and European radio and music markets. In 2021, I am now on my 7th solo release and founder of https://greatsong.world, a foundation that helps other Asian artists amplify their music on the other side of the world.

Whoa… WTF is one heck of an "Upper". Tell me how it came about and all about THAT video!

Vineet: All my songs from 2021, that started with my synth-rock single Dreamin Out loud, are about optimism. So that thought has continued in my current single, my 7th this year WTF or Where's The Fun. Having touched almost every genre of radio and therefore music this year, from synth-pop with my single So New to rock with Jab The World to melodic rap with I Pray and electronic dance with Turning Back Time, my agent advised me to create something in the R&B space and funk is a very popular sub genre within that genre. I always loved popular funk pop artists like James Brown, Kool and Gang, Earth Wind and Fire, Red Hot Chili Peppers and amongst the current artists, Bruno Mars has created real magic with Funk! So that's how WTF was born! Lyrically, I always try to keep it real and colloquial and try to make a simple point in the song. WTF is about us hoarding our possessions instead of having fun with them. Visually, we decided to use the absence of cinema or 'big screen fun' in our lives, as a theme for the video. My agent secured 'fair use' rights for movie outtakes of Marvel and DC characters. These characters have brought the maximum fun to all of us on the big screen, so we made a tribute video out of those fun superhero clips. It is an 'upper' I guess, when you see your favourite superheroes grooving to a funky song! The song asks a question - Where's the Fun?, but answers it also, saying, it's right here, just get up and dance and blow off some steam!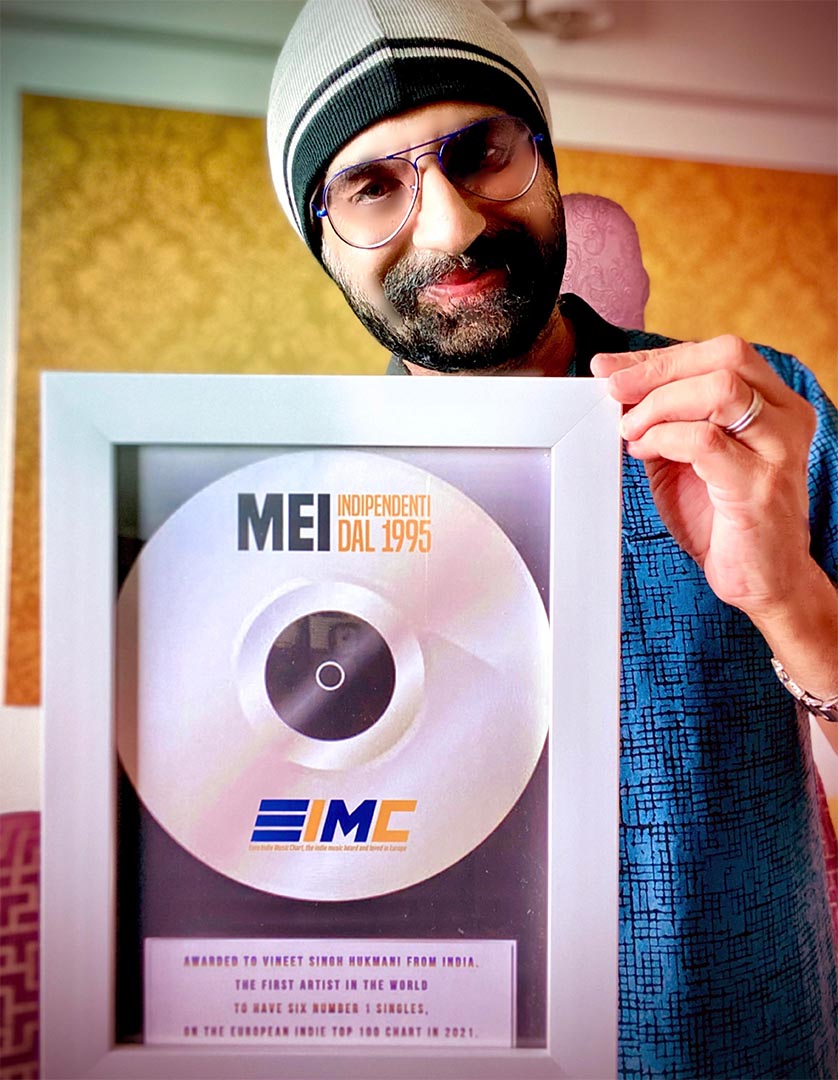 I love the music you've released. A lot of it has 80s influences, the decade I grew up in. Tell me about your past and newer influences.

Vineet: My influences are so many. I seriously love many genres and eras of music. I am therefore genre agnostic. But what I have learnt is to create songs with repeat listening value as that is the key criteria to get your songs play listed on radio and I guess the same logic works with digital streaming too. The 80s were a disruptive time for music as synths made up the body of a song. Until the 70s, guitars played that role. The most influential artists made their mark in the 80s from Michael Jackson, Lionel Ritchie and Stevie Wonder from the USA to Duran Duran, Phil Collins, Depeche Mode from the UK and so many more. The music you grow up with is embedded in your soul. Also synth based music entwined with guitars to create synth rock and so many other variants. What has changed now is that you can mix and match, but you have to do that with today's production values and sound designs. The Weeknd or Silk Sonic are examples of keeping the core of the 80s alive but making that sound feel like today! My core influences vocal wise are from the classic rock era, but instrumentally I prefer synth based music. Among the new artists, I really like Bruno Mars, Anderson Paak, Dua Lipa and Jonas brothers and vocally Adam Lambert is really up there!

How does it feel having seven chart toppers? Did you ever expect it?

Vineet: The European Indie Top 100, a 26-year-old chart run by the European Indie Music Commission and MEI Indipendenti (they also support the Eurovision song contest) is a tough chart as not only are over 33,000 songs competing for 100 chart positions but 50 percentage of the weightage is based on listener votes. So to be awarded and certified by them as the first artist in the world to achieve 7 number 1s in 2021 is really spectacular, yet grounding. It is spectacular as it reaffirms the strategy that my agent and I have followed to keep creating genre wise releases and make sure they have repeat listening value for listeners globally. It is grounding because you realise nothing is a miracle. It all happens with a lot of hard work that you need to keep on doing and not fall for any trappings of fame. I never expected it, but honestly, I needed it!

What's next for Vineet?

Vineet: I am contractually obligated to do 2 more songs this year, the first of which is a song called Hurry, my first in the adult contemporary genre which releases on October 7th, 2021. Then I have a Latino party pop release, for which I took some Spanish lessons, slated for November 11th. Next year, I am planning an Innovative album concept and will share more as things materialise. Next year may also allow some interesting collaborations coming my way and I am excited about those!
WATCH WTF ON YOUTUBE