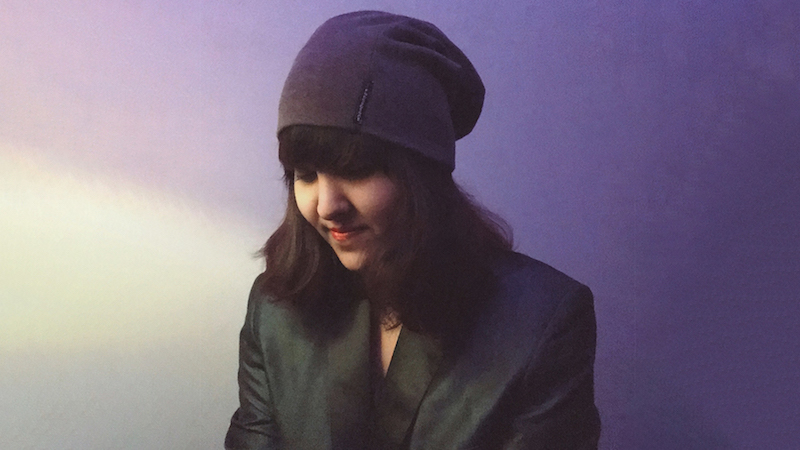 Lavanya Ayren's Debut EP 'Her: A Story' Is Timeless Story-Telling In A New-Age Avatar
"Listen to this," my partner texted me, "It's right up your alley!"

The link she sent took me right to Lavanya Ayren's Spotify page. The song that was meant to be "Right up my alley" was a single called You Need To Go, the second song in her EP Her: A Story.

It's quite rare that my partner sends me a link via text, and that too in the middle of a work day. Did I have any choice but to comply?

Based on my love for the mythical, I found what I listened to not only new age but also very cinematic. It was distant, nostalgic. It was melodic in a very raw sense. It was Sinéad and Enya. It was Whitetown and Enigma. It was so much more.

"I've kept switching fields," Lavanya begins, "From painting to computer science and maths in school to animation and VFX in college, and finally on to filmmaking. I eventually moved to Mumbai to become an actor but after five-odd auditions, I knew this wasn't for me. So I moonlighted as a freelance writer for a while. I wanted to be the quintessential jack-of-all-trades and devoted all my time to learning new skills like graphic design. These helped me sustain in a city like Mumbai."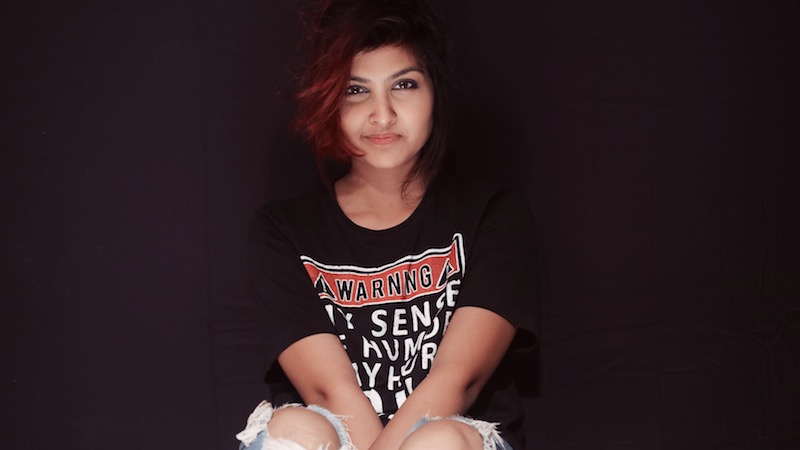 Talking to Lavanya, for me, was like talking to my younger self. Like her, I too have been a zealous listener of music. I, too, was barely spotted without headphones. In our conversation, she rightly referred to it as unknowingly ear-training.
All of this eventually does reflect in her five-track EP, which I can only compare to Freytag's five-act storytelling structure. Each song forms a part of a larger story and perfectly follows the elements to include a prologue, a conflict, a rising action until the climax, a falling action and finally a resolution.

"I've been working on this EP for years now," She tells me. "It all started out in 2017, with the dawn of a new relationship. I was head over heels in love, which resulted in me writing a poem. I was a combination of admiration and obsession. I wanted to do more with it and ended up learning how to play chords on the guitar so I could turn it into a song. This would eventually be my first song, Her. A year on, and the relationship wasn't going to well. I began noticing red flags all over. We were both hurting and neither of us believed we were good for the other anymore. This is when I wrote You need to go. Both songs, strangely made me feel better and I decided to continue writing and composing more. By the time I wrote my third song CityLights, I was in a very bad place. The relationship had drained me completely. In fact, I wanted to remind myself why I moved to Mumbai to begin with and recall all those dreams and ambitions I had when I was still back in my hometown."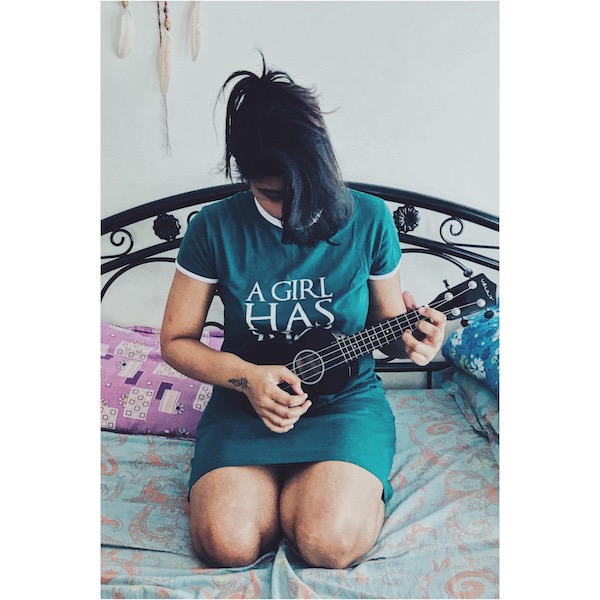 "When I eventually understood how I wasn't the person who'd come to this city with all those dreams, I wanted out of that relationship. This is how my fourth song, a typical break-up track, Enough Is Enough came about. This was followed by my fifth and final song I Survived, the emotion of which one can easily guess."

On listening to Lavanya's debut EP at a stretch, one finds Aditya Mhatre's ethereal compositions just as relatable and compelling as the unrelenting stories themselves. If 'Her' embodies the cosmic solace of Goldfrapp's Utopia, then CityLights takes us back to the times of Irene Cara.

"While the EP took two years to write, it also took two years to produce and release. Whenever I'd finish a song, complete with with the lyrics, melodies and basic chord progression, I'd send it to Aditya. He would then send me back a draft based on what he thought went with the vibe of the song. This back and forth went on until we were both ready to finalise. Also, I made it a point to listen to a new song by a new artist every day. We'd select elements we liked from each (If we liked any) and look for samples based on them. It took us two to three months to produce each song. We began working on the production of Her in October 2019, and finally released it in Sept 2021!"

Lavanya tells me she's a late-bloomer but I have a feeling she's going to be just fine as she slowly turns into the artist she was meant to be.

"My journey has been one hell of a roller coaster ride but I'm not planning on stopping. I'm working on another EP as well as a few singles planned along the way. I have over 30 songs in my inventory and I'm proud of each one of them. They represent my truest feelings."

As for Her... It's been a very fulfilling journey, and I am super-content to see the closure of an era!"
LISTEN TO 'HER: A STORY' ON SPOTIFY