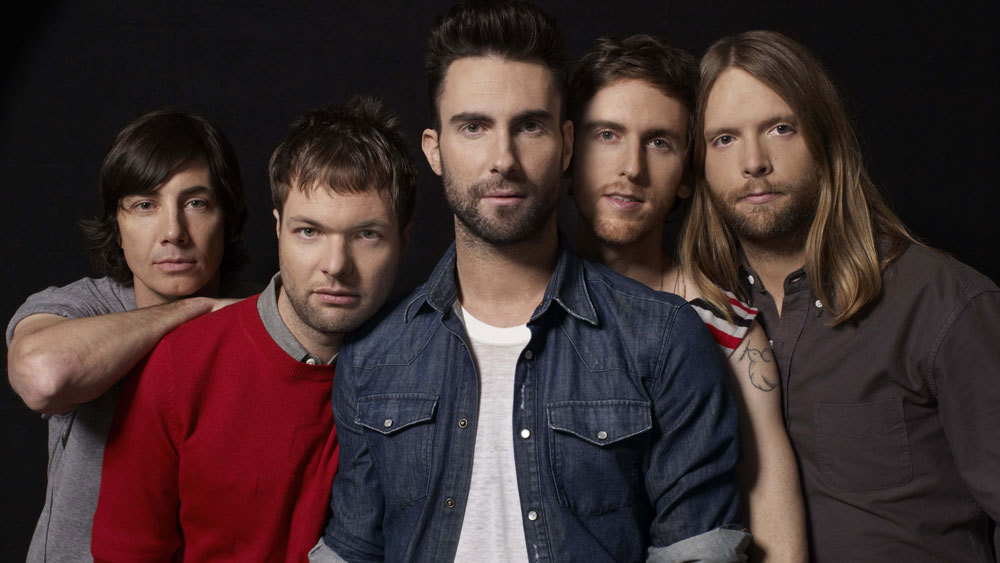 Maroon 5 fans deeply thankful after band's support for dying Indie venues
The official Instagram account of the American Pop-Rock band Maroon 5 posted a video four days ago highlighting the beginnings of their career at independent venues and importance of indie stages. They urged the US Congress to pass the updated HEROES Act to save independent venues.

They said,

"Small stages make a big impact. They're where we got our start. But due to the pandemic, 90% of the independent venues we know and love are at risk of shutting down permanently. This weekend, NIVA (@nivassoc) and @YouTubeMusic have partnered to present Save Our Stages Fest, a 3-day (16th-18th Oct) virtual music festival featuring original performances from some of our favorite musicians performing live from iconic indie stages around the US. #SOSFEST kicks off TONIGHT at 5PM PT / 8PM ET! Tune in and please consider donating to the National Independent Venue Association Emergency Relief Fund. (@NIVAssoc) Let's #SaveOurStages → yt.be/music/SOSFest • @thetroubadour @theroxy@theviperroom @thewhiskyagogo"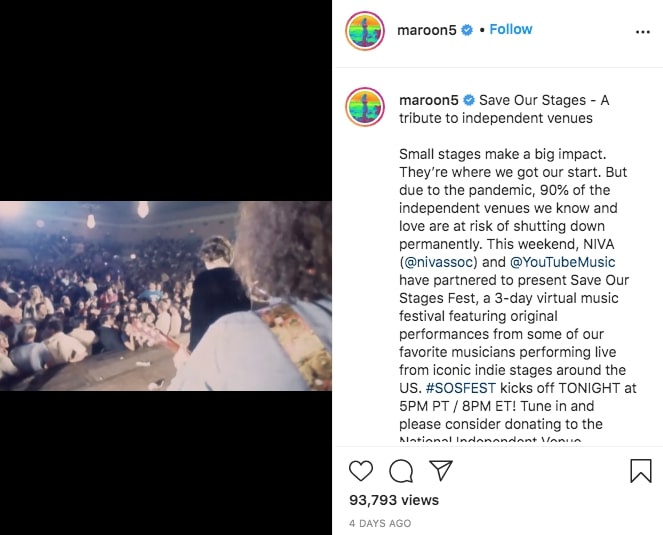 About #SOSFEST
The NIVA (National Independent Venue Association) Emergency Relief Fund has been launched to raise money for the most vulnerable venues, and keep them afloat. Their website states, "With nearly 2 million letters sent, we're still hoping Congress does the right thing, and passes legislation that will #SaveOurStages. The truth is that while we wait for Congress, many venues are at risk of closing forever if they don't get help today."

NIVAssoc has managed to totally raise $1,247,155 post day 3. You too can donate here: https://www.saveourstages.com/#donate-now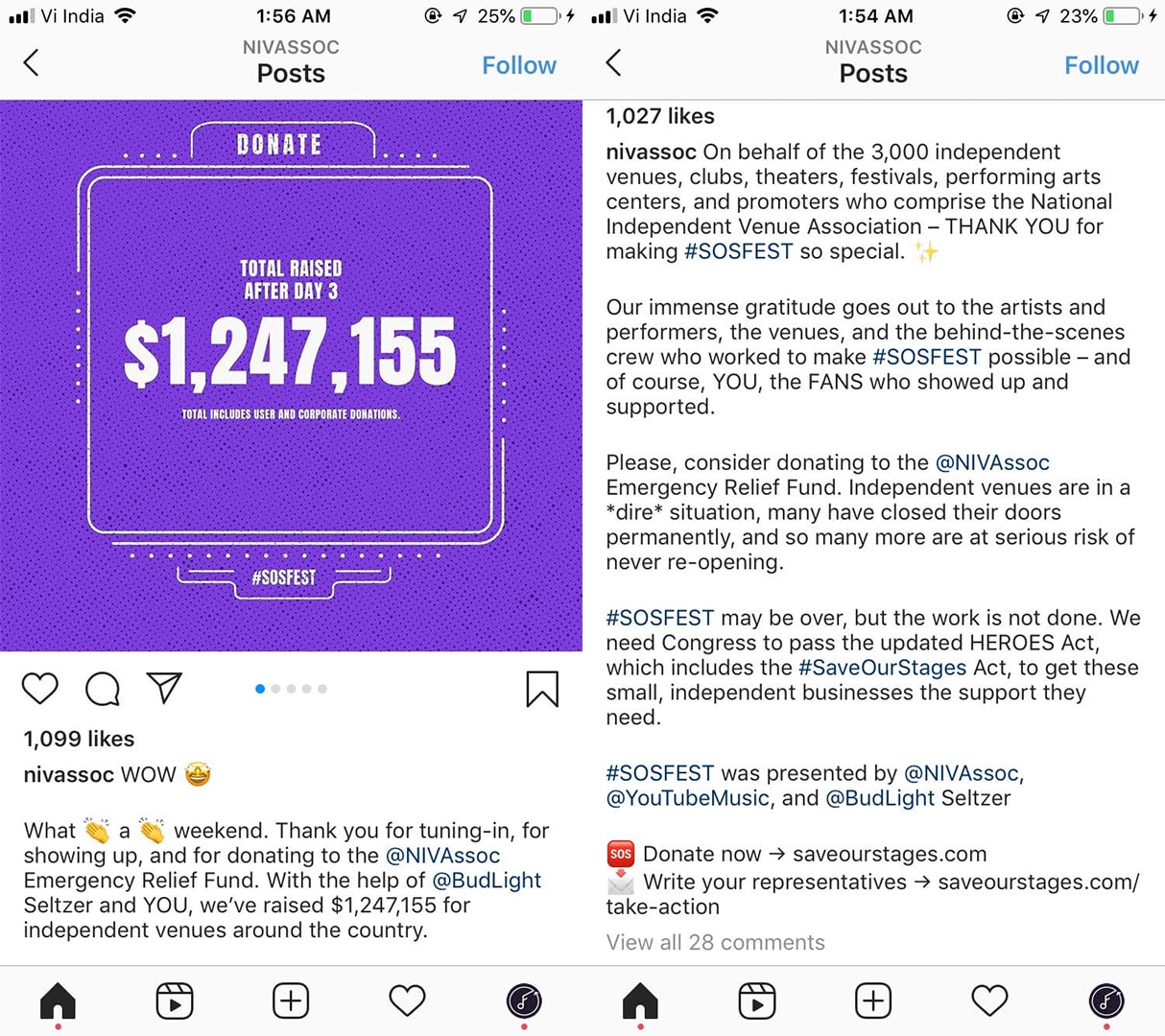 #SOSFEST HIGHLIGHTS
Miley Cyrus performed the Cranberries' 1993 hit song Zombie to which the band tweeted "We were delighted to hear of Miley Cyrus' cover of Zombie at the Whisky a Go Go #SOSFEST in LA at the weekend. It's one of the finest covers of the song that we've heard. We think Dolores would be very impressed!"
Watch the whole fest