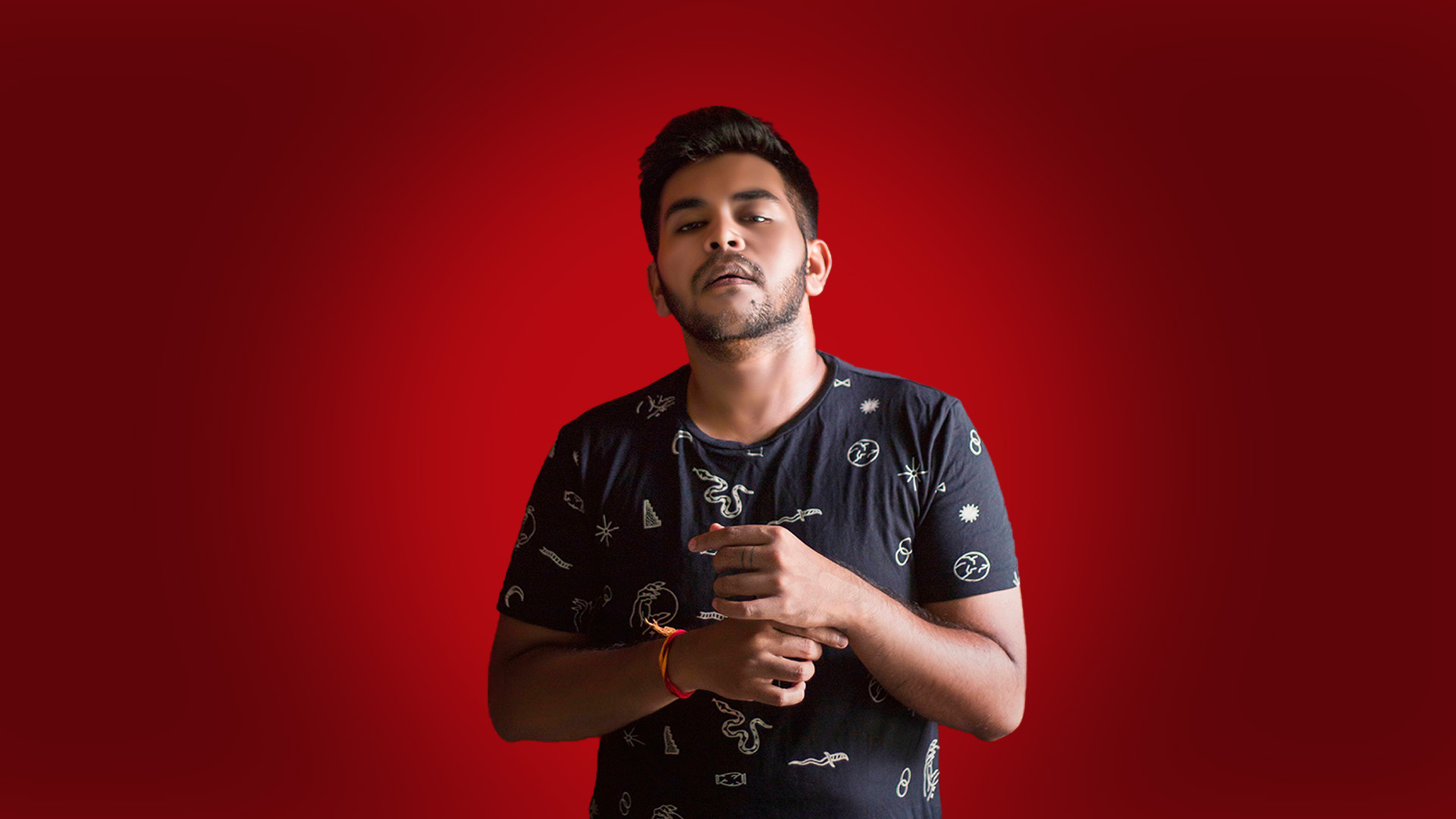 Dhi Harmony's upcoming Drum-and-Bass Single on the Social Evils of the 1800s is a History Lesson for Today's Generation
He won India Film Project's 50 Hour Music Challenge from a pool of over 700 teams and is the artist responsible for SaReGaMa's first non-film release. Yet Tanmoy Guha, better known by his stage name Dhi Harmony, has been making his own music for a mere year-and-a-half. A student of True School of Music, Dhi has studied music for three years, which includes a stint in Composition Study at A. R. Rahman's KM Music Conservatory, Chennai, and has even appeared on a reality television competition, Colors of Youth in 2018, judged by prominent Indian singer Benny Dayal and dancer Shakti Mohan.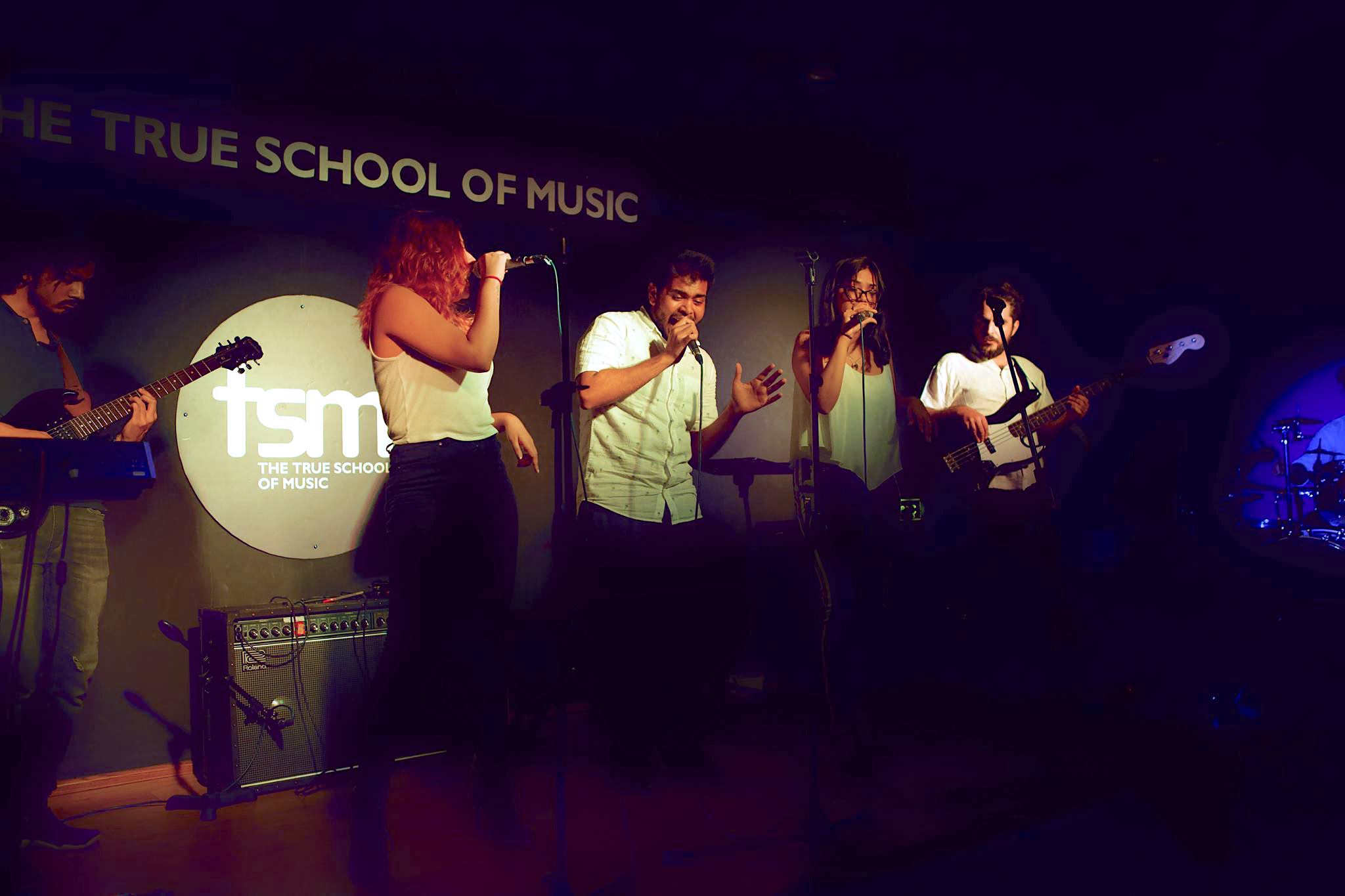 "There are two sides to me..." He iterates when I jokingly tell him he's entering the big league and ask if he will continue to remain an indie artist.

"Apart from commercial aspirations, I also have my own offbeat stuff, like this new drum-and-bass track I'm producing."

Dhi's upcoming track Bechain, which I can't wait to review, aims to take the listener back to the 1850s! It's something I've not yet heard happening in any industry! This classical-meets-drum-and-bass single focuses on the issues of Sati Daha, Balya Vivah and Widow Remarriage.

"That's phenomenal," I tell him. We're less than five minutes into our nearly two-hour long chat, and I'm already curious to know more about the young singer and the thought-processes behind his music. I'd spent the morning listening to his voice on repeat and gosh, what a saccharine one it is.

"My grandfather was my first exposure to classical music. I was born in 1995, so there's a combination of several factors that have influenced my learning. Contemporary music happened when I was first introduced to Bluetooth. My friends would come over and transfer songs from their phones to mine. But before that, I had an uncle who acquainted me with Boyz II Men and Daft Punk. One can clearly see in my music how I've reconciled my heavy family influences of classical music with everything else."

As Dhi came upon pop and rock genres, including the music of Linkin Park, something changed in him. It mostly had to do with the quality and instrumentation of these acts.

"When you listen to various Indian indie artists, there's a tremendous difference in the sound. Western genres produced even in 2001 are far ahead in terms of quality. Consciously or unconsciously, you notice these qualitative differences.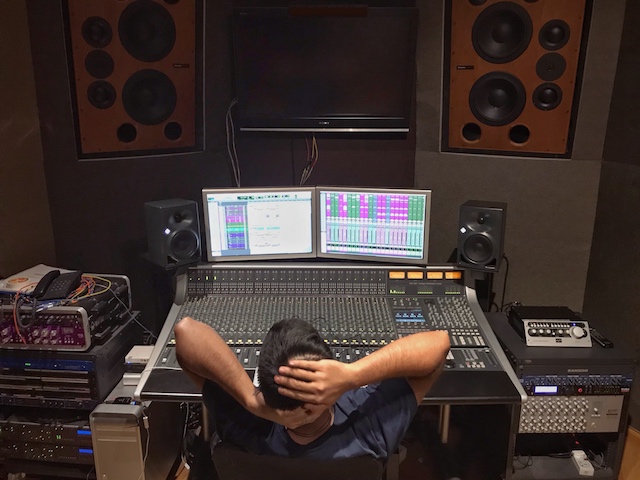 It wasn't easy for Dhi. Like many other Indian musicians, his family first wanted him to finish his studies in medicine. On that condition he could pursue music at a later stage, if he continued to feel it was his true calling. Since then, he has spent his time not only learning music but also reading up heavily on other connected art forms like theatre.

"Music comes from everything, especially nature," He maintains, "I come from a very remote area, where there's a lot of flora and fauna, who knows, maybe my music comes from there!"

Dhi was born in Ranaghat, a mixture of village and city in Nadia district in West Bengal. It's around three hours from Kolkata and interestingly an important omphalos for Baul music, a form of Bengali folk comprising elements of Sufism and Sahaja. The Bauls, a group of mystic minstrels (Muslim Sufis and Hindu Baishnos) sang primarily in the 17th and 18th centuries. They are thought to have been influenced greatly by the Hindu tantric sect of the Kartabhajas as well as by Muslim Sufi philosophers.

"Though I live in the town area, I spent most of my childhood in the village. There was an entire community that sung Baul music in their own style. It was the lyrical simplicity and the art of storytelling, though this form of music, that influenced me a lot." Dhi contemplates.

His previous single E Sohor (This city) from the album Shunyo Golok truly impressed me. The tranquillising vocal melody and uplifting characteristic hit the spot and sudden breaking into spoken word/rap is unlike anything you'd find in Indie music today. The song is suited to both, easy listening and dancing. Having listened to it, I totally get his allusion to sound quality and finesse. He phenomenally uses reverb, not only in his singing but also in the backing track. Also, don't miss the prominent yet simple and apt bass line!

"I wanted to create more mainstream and accessible stuff. In fact, my first EP was an experimental English one. I had to see how I could apply what I had learned in Music school. I was also drawn to Hindi stuff, but before that I wanted to do something in my language, Bengali. Hence the 7-track album Shunyo Golok. The single E Sohor is about Ranaghat and portrays everything about my city. You won't believe, there are 17k views on that video and all 17k are youth from my city... ONLY from my city!" He laughs.
The mainstream shouldn't take growing markets in smaller towns and tier two cities lightly. Artists from these towns can easily rack up a good number of views and even trend on international platforms merely through hometown numbers. This couldn't be more clear than from Dhi's single. With E Sohor, the entire budget of the music video, and all that went into it, was borne by Dhi's own city of Ranaghat.

"They believed in me. They knew it was going to be something!" He gushes.

And why wouldn't they? Dhi is far more accomplished than many of those with greater opportunities living in the Indian metros. I've always believed that if one is interested in change, genuine change, then urban 'opportunities' won't help and neither will money. You can't purchase unique thought. With Dhi, his focus was on quality. It came from exposure that didn't cost him anything save for experience and intelligence coupled with need and perception. Today he's making music that's qualitatively just as good, if not better, than anyone with a fully equipped studio in the big city. Plus, it is in his concepts where the pot of gold really lies.
"Did you know that James Cameron, who directed Titanic, Avatar, the Terminator films and more, can read and write music!" He marvels, "How can a person who is a film director read a full-fledged strings and brass arrangement music sheets just by looking at it? Right now I am learning to read and write music, which is just too tough. Cameron's aptitude for music baffles me!"

"Maybe because it's not a requirement of his life." I reply, " Maybe it doesn't have to do with his job, his career, etc and simply the fact that he's drawn to it, who knows?"

I have met many people who are technically proficient in things they are not normally required to do on a daily basis or for work. They just have the aptitude for it.

When I ask him what would make him a welcome addition to an already saturated industry, he tells me, "I want to break the monotony of trends. You know how it's going to continue in this way for two-three years. I want to break that. With RD Barman, Manna Dey and Salil Chowdhury, they were not just qualified, but there was also a whole thought-process behind their art form."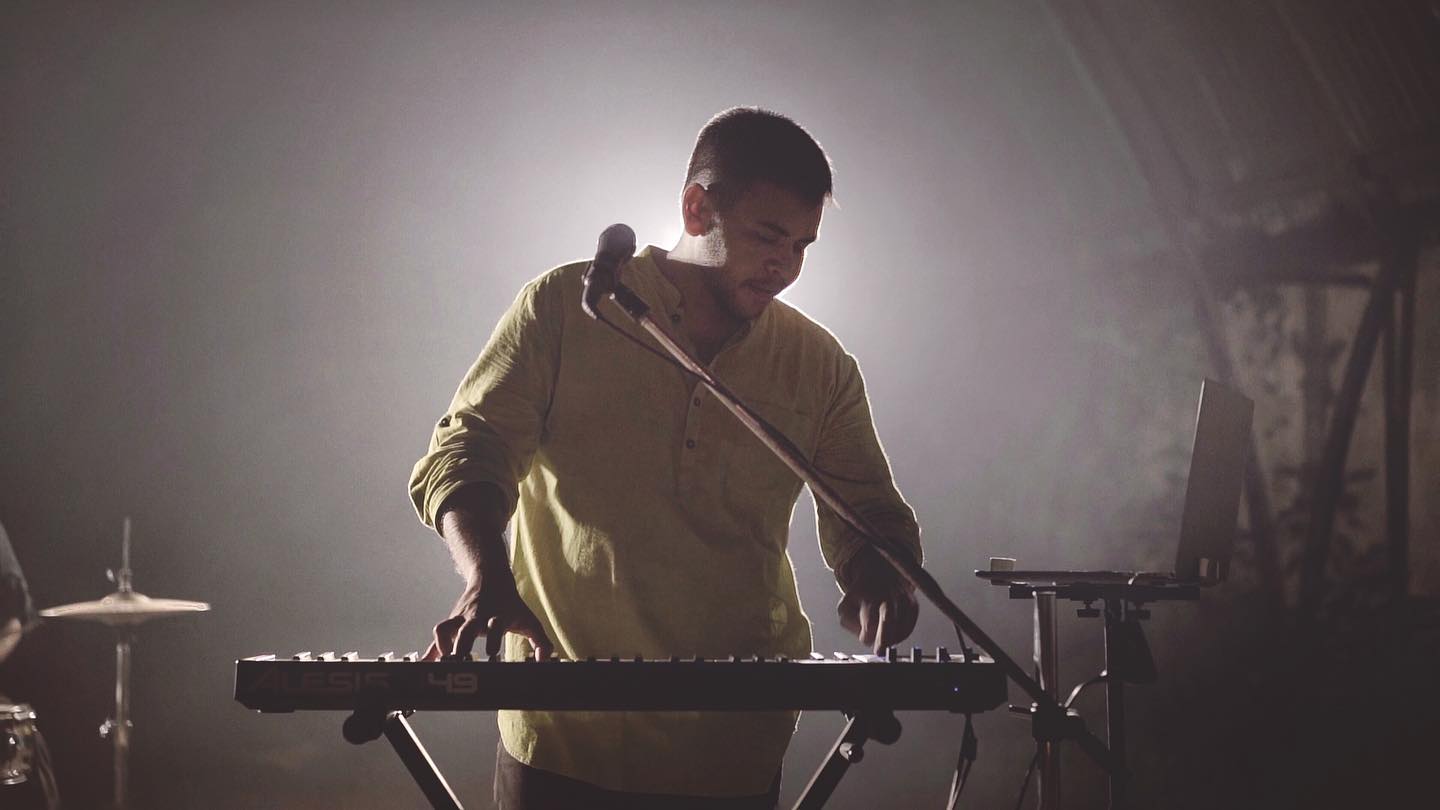 To illustrate this, he cites the example of the Tamil industry as compared to the Bollywood industry. When the Moog Synthesiser came into the industry, Bollywood cared little for it. It was too out-of-the-box for them. The sound was too rich, and it was far too western for the current tastes. However, the Tamil industry grabbed it and used it in their own way. They had the freedom to experiment as opposed to Bollywood, which was already churning out song after song each week and believed that if things were working well, then there was no need for change. This is probably why A. R. Rahman was 20 years ahead of his time. People still marvel at the modernity of Rahman's twenty-five-year-old compositions.

"My father always says, if you hold on to traditions, you will never be a revolutionary. If you want to be a revolutionary, then you have to welcome the future while thinking about the current situation. If you want to make a song in 2020, then you have to make in a way that it sounds like 2025!"

This is when I had to step in with a joke about how so many people from 2020 are trying to make their songs sound like 1990. That they refer to them as 'Lo-Fi' these days. In 1990, people wanted to sound like the future, while today they all want to go back in time!

Jokes aside, Dhi's father is right. One can look back at the past to derive certain inspiration, but one must do so while looking forward in time. Sometimes, more than anything, history teaches us what NOT to do.

Dhi cites Satyajit Ray and Tagore as influences as well. This might just be the reason behind the unique concepts in his storytelling. It also brings us to his upcoming track, releasing on January 22nd, 2021, which you can now pre-save here.

I ask him about his music-making process.

"To be honest, it's always melody before lyrics. I'm not the kind to write a song and then think of what melody to apply to it. As I've mentioned before, I'm surrounded by the Baul culture, so it's a very simply melody coupled with short lyrics. I want my music to be humble and for the people. To achieve this, the first thing to consider is the melody. In my upcoming track Bechain, it's one simple melody running through and through, like most Indian classical music. Indian classical has a single melody and if there are harmonies, then it's not Indian."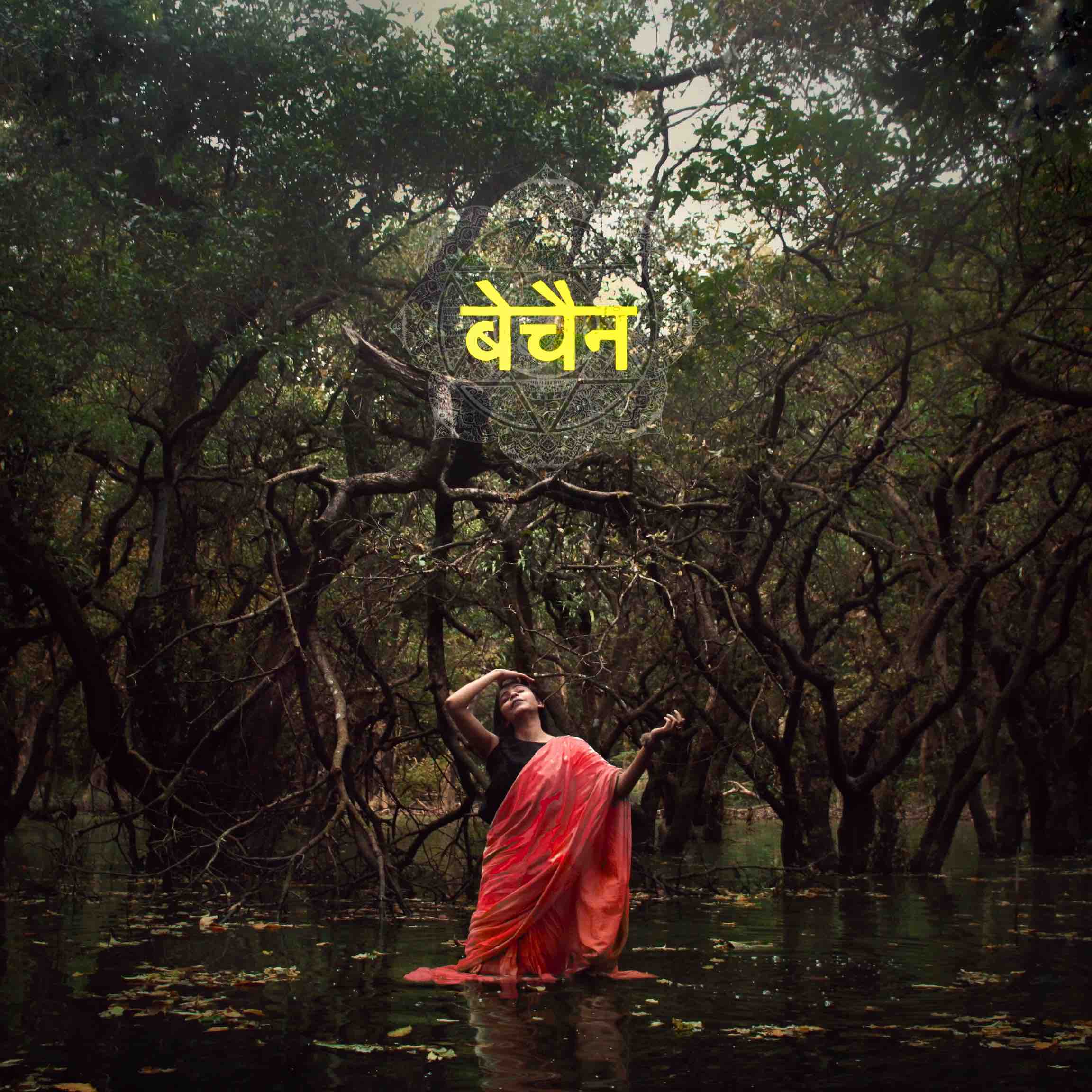 Bechain, which began as a production class Drum-and-Bass assignment, took a different turn when Dhi was reading about Raja Ram Mohan Roy. Though he knew about the social evils of Sati and Balya Vivah, deeper reading influenced him into wanting to talk about these unimaginable atrocities Indian women have faced in the past.

"Entertainment is one part of my career. I have always wanted to do something I'm proud of. Something I'd like to show people and have them learn about. The youth today know little, they don't read history. Maybe, like me, they've heard about things on a superficial level, but they don't know to what extent that same mentality continues today. Though these practices have largely stopped, there are still incidents that continue to take place owing to that sort of mentality. So it's important we continue having these discussions."

Dhi has written an entire storyline for his song, complete with a climax. He has storyboarded it from beginning to end and is sure that viewers wouldn't come across a music video like this yet. We, at Flipsyde, wish him all the very best and as mentioned before, I am truly looking forward to reviewing it next month.

LISTEN TO DHI HARMONY ON SPOTIFY