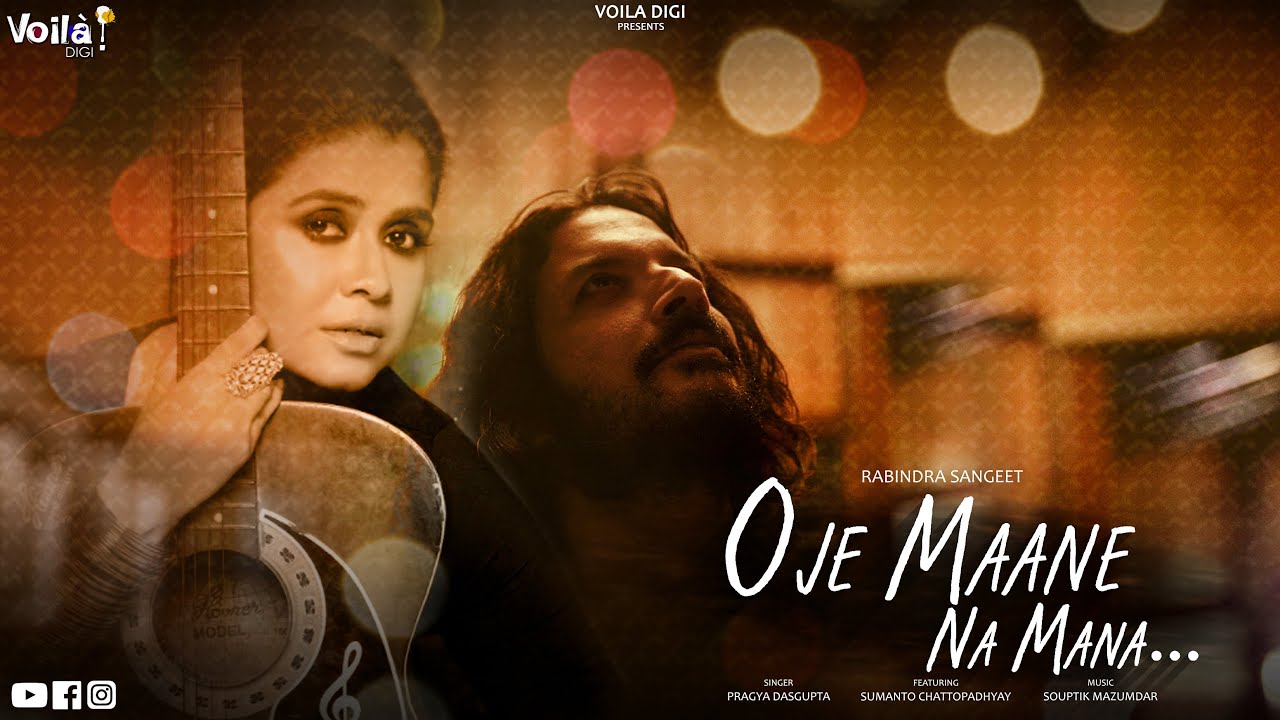 On Rabindranath Tagore's 160th Birth Anniversary, Singer Pragya Dasgupta Collaborates With Ad Guru Sumanto Chattopadhyay On A Unique Interpretation Of O Je Mane Na Mana
"... Mukt karo bhay, aapona-maajhe shakti dharo nijere karo jay"

On odd days, at precisely 8:25 am, the school assembly hall was filled with these very words sung at the tops of our voices. Our music instructor, a tall and skinny Bengali gentleman, spectacles nearly falling off his nose, would wave his arms in the air passionately conducting the accompanying instrumentalists. In five years, many of us were more than familiar with the fact that the man lived and died for Rabindra-Sangeet. Here, all the way in Tamil Nadu, over 2100 kilometres away from Kolkata (In those days, Calcutta), children from all communities knew, by heart, at least two of Rabindranath Tagore's songs besides the national anthem.

In fact, our headmaster, also of Bengali descent, had us bow our heads to pray but instead of a prayer, would gently recite the English translation of Tagore's poem, 'Chitto Jetha Bhayshunyo' popularly known, in English, as 'Where The Mind Is Without Fear'.

Tagore's work, somehow, didn't make it to many of my contemporaries' ears, not unless they had a prominent Bengali figure in their lives. I, myself, can count a mere three pieces in my exposure to the Bard of Bengal - 'Alo Amar', 'Sankochero Biwhalata' and, of course, 'Where The Mind Is..."

Today, a unique opportunity has arisen, one that involves my learning of a fourth. An English translation and recital of Tagore's popular song O Je Mane Na Mana by advertising guru Sumanto Chattopadhyay interspersed with the euphonious voice of playback singer Pragya Dasgupta, known best for her work on the films Hasee Toh Phasee, R… Rajkumar and Action Jackson and also her collaborations with Sandeep Chowta and jazz artiste Christian Gálvez.

"I work in advertising..." Sumanto begins rather modestly. "And my alter-ego on YouTube is The English Nut, a fun take on the English Language."

"Don't be fooled by his humility," Pragya protests, "Sumanto is the Chief Creative Officer and Chairman of 82.5 Communications, a part of Ogilvy group! He's a very popular guy in the ad circles. Plus, The English Nut is one of the more popular YouTube channels in India. And he's an actor who's appeared in films and advertisements."

Somewhere in between all of this, I also discover Sumanto is actually a relative of Tagore.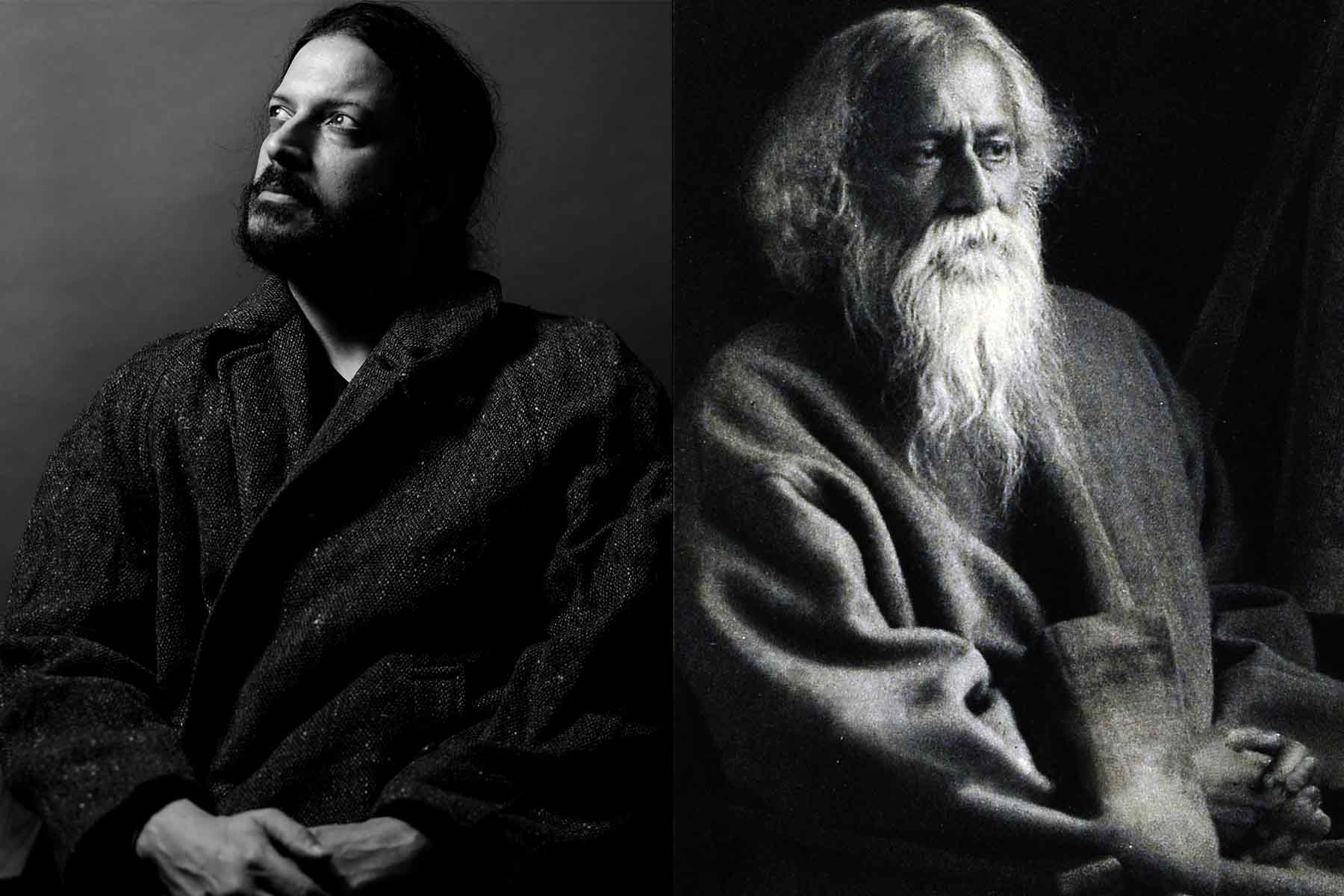 "I mean, yes, I am related to Rabindranath Tagore's family." He admits. And now it all makes sense. After all, I've heard on more than one occasion how Bengalis will tolerate no one fiddling with the works of Tagore. Sumanto here has with him a get-out-of-jail-free card!

"I believe…" He proceeds. "Every translation, at the end of the day, is an interpretation, hence I'm quite fearless about it. If you have a certain level of appreciation and understanding, you're free to do your own thing. So long as you don't go about it ignorantly!"

Pragya backs him up here. "I've planned to experiment more with Tagore and hope to continue releasing folk and classical songs based on his work. But when you're doing anything with Tagore, you must be brave!"

She tells me how Tagore was a writer, a philosopher, a painter, a poet and what not! With his songs, he has something for every season. It's unfortunate that, in India, we have barely scratched the surface with this polymath's massive body of works.

"I thought who else better to collaborate with than Sumanto? Plus, there are these very interesting anecdotes you'd never read otherwise. Not even on the internet." Pragya says.

She's right. After having spoken to Sumanto for nearly an hour, some of his tales had truly rendered me gobsmacked.

"In a strange way, I felt I knew him because I'd heard such personal stories from my grandmother. Though she was a couple of generations younger (than him), she was very close to him. She was a very talented singer and actress and had even acted opposite Tagore in his plays."

Fascinated by this larger-than-life character he'd been hearing about since the tender age of six, Sumanto has, to date, translated several of Tagore's poems, albeit for his own pleasure.

"I feel many translations done in the old days weren't much to write home about. People placed a lot of emphasis on word-for-word translations. One has to capture the essence and then recreate it in a new language. Languages have different rhythms and contexts. If you google direct translations of this particular song, O Je Mane Na Mana, they kind of ruin it. People are so conscious about a particular word and what the closest thing to it is in English, that they take something significant away from the larger picture."

So Sumanto did what he did in his own way. The final product, a sub-genre of song-plus-poetry, reminiscent of Dylan and fusing Pragya's classical Indian vocals with a Flamenco-leaning musical track, is one of the most unique renditions of a Tagore song imaginable.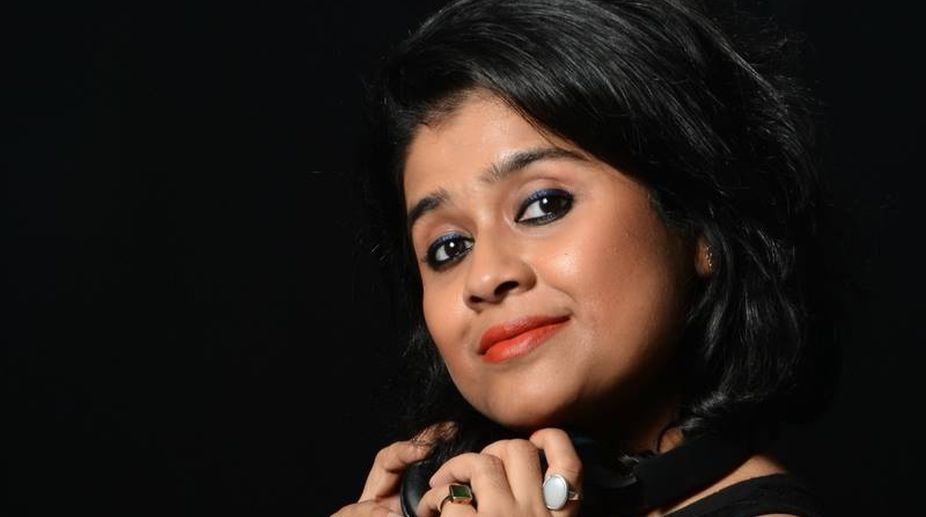 What the duo had working for them best, was the fact that with Tagore's work, in most cases, his songs and poems are interchangeable.

"O Je Mane Na Mana has an interesting story to it," Sumanto finally shares one of his famous anecdotes, which Pragya had earlier mentioned could not be found on Google.

"It was first published as a part of a play and was quite popular in Calcutta. With the advent of Babu culture, and rich Babus organising music-and-dance extravaganzas, this song was very popular among the Baijis. Tagore, however, wasn't too thrilled with their racy interpretations. He was looking for a way to standardise his work, so it wouldn't stray from how he had envisioned it and eventually become the norm. Hence, he worked on copyrighting it. Tagore would wait for a good singer to drop by, as he preferred to pass on any new song he had composed by singing it rather than writing down the notation. Many were accomplished singers of the time and my grandmother was one of them! The song was first 'recorded' through them and the notation written much later."

Sumanto also points out how we may, today, picture Tagore as this classical figure and accord him an almost saint-like position. In those days, his work was considered modern and his songs referred to as 'Adhunik Gaan'.

"He was always very international. He was also almost pushed to translate Geentajali into English just so they could give him the Nobel Prize!" Sumanto laughs.

I ask the duo about their experience producing this epic piece.

"Sumanto and I connect very well and I've always loved O Je Mane Na Mana, which is why I approached him. But Sumanto can't sing! How do we do this, I thought?"

The English Nut, of course, came to the rescue. Sumanto both translated and recited the piece in his own inimitable style - Calm and with a precise focus on perfect 'pro-NUN-ciation'.

O Je Mane Na Mane was recorded at Pragya's home studio with the help of programmer, Souptik Mazumdar, an accomplished music director in his own right. The song, released by the label Voilà! Digi Classic, featured exclusively on Fever 104 FM.

"It's doing really well on streaming platforms despite being such a simple production." Pragya concludes, "The video, too, was created in the simplest way possible, again at home. We're thrilled that it's being so widely appreciate. All the feedback has been good so far, and thank god for that! Because you know how touchy Bengalis can be about Tagore!"

I sure do!


WATCH O JE MANE NA MANE

LISTEN ON SPOTIFY