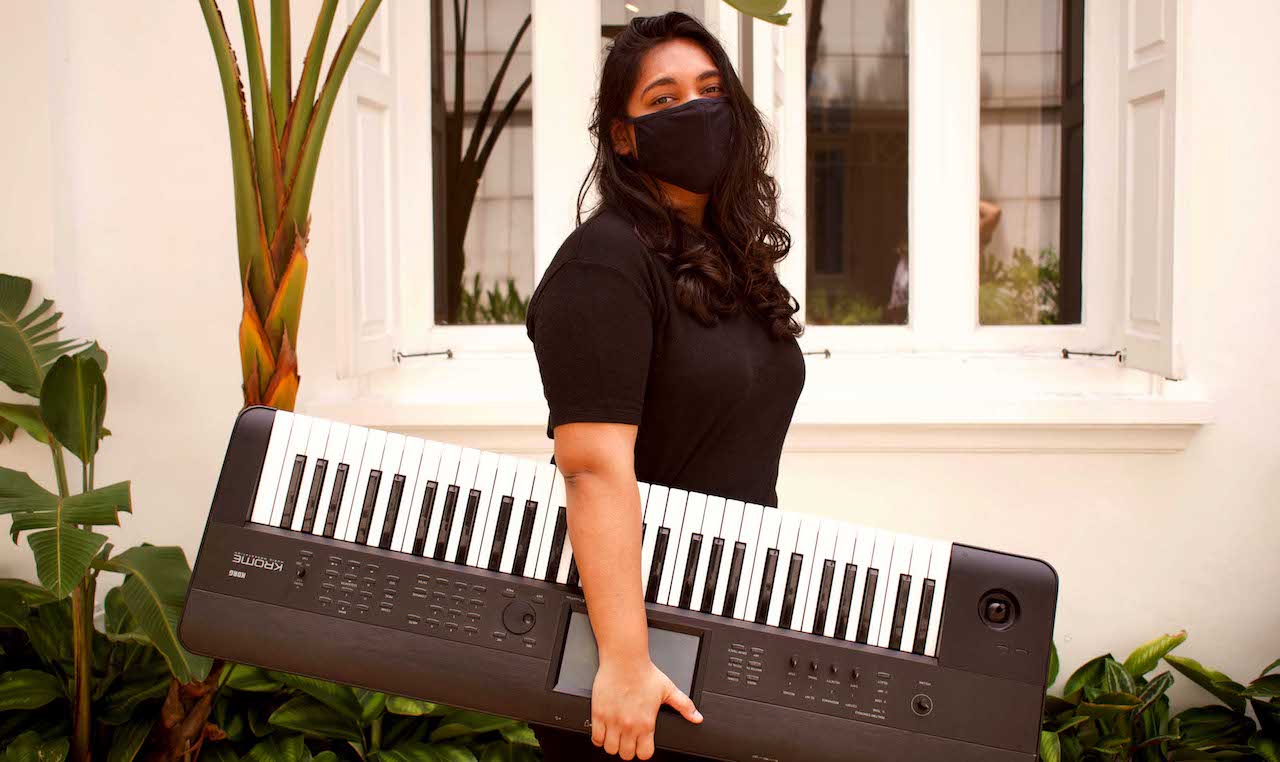 "I Took Inspiration From Instrumental Alt Rock and Math Rock Music": Khushi Lovekar On Her Latest Single Hiraeth 
It's been a while since we, at Flipsyde, have had that 'instrumental experience' in musical performance and Khushi Lovekar's two remarkable singles, Nepenthe and Hiraeth, have hit the right spots in more ways than one. Today we sit down with the recent graduate from LASALLE College of the Arts to chat a bit about her journey and how a formal education has helped shape her musical path.

What's your backstory? Tell us about the instruments you play and when and how you learned them.

My family says I have always had a sense of musicality inside me, which they recognised quite early. I started learning the keyboards at 6 at a music academy in Pune. Like most 6-year-olds, I wasn't entirely keen on taking lessons, but I started enjoying it eventually. It took me a few years to realise that music is what I want to pursue for the rest of my life. My parents noticed that dedication and encouraged me to learn the Piano and Hindustani Classical vocals around the time I was twelve. I also learned the Guitar for a short while. To sum it up, I can play the keys, piano, guitar and sing!

Tell us about Hiraeth. We Googled the word, so we know it's 'a mixture of yearning, nostalgia, wistfulness or an earnest desire (In particular) for the Wales of the past.' So how does that fit into things with you?

Well, I can't really fight with the Google definition, can I? As a composer or songwriter, I write about specific feelings and emotions. For the sake of sounding poetic I'll say this - For a while, longing has been a very constant feeling in my life and that's how I started writing the song. The name was suggested by a friend who told me what Hiraeth means, and it was just a perfect fit!

We loved the track, it almost feels like the guitar is singing to us. There are 'verses', 'choruses', 'bridges' and all. Very few achieve a 'full' track in this way. Tells us about your process and those involved in making this happen.

Thank you so much! As a non-guitarist who played the guitars on this track, I am flattered! I started working on this track in June 2020 and left it in my pile of unfinished songs, but got back to it in January 2021. The central idea being longing and nostalgia, I felt it appropriate to keep coming back to the chorus section (which is also the opening.) The form of the song takes inspiration from the classical music form Rondo (A-B A-C-A) where the A section keeps coming back. I had the opportunity to perform "Hiraeth" at a concert showcase in my college in February 2021. My band members were instrumental (pun intended) in helping me realise my vision for this song. As far as my compositional process goes, I usually start with writing the melody on top of a drum line and then move on to harmonies and finally the bass. The last step is creating the atmospheric layers before mixing and mastering the track.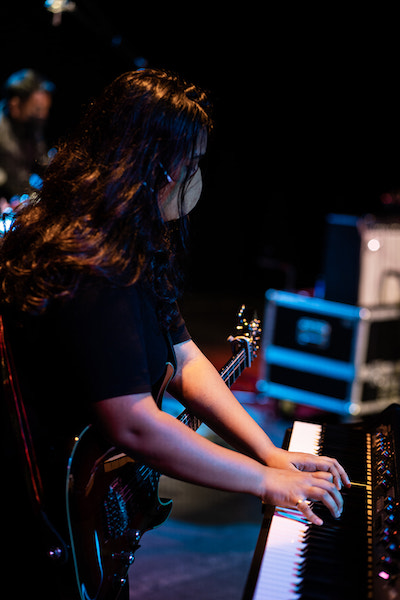 Your arrangements are quite 'classic rock' for the lack of a better word. Tell us about your inspirations.

I listen to a lot of alternative-rock and post-rock artists like "Explosions in the Sky", "Plini" and "God is an Astronaut". I am also influenced by film scores that incorporate orchestral and electronic sounds. In Hiraeth the arrangement is heavily inspired by classic rock and post rock music. I experimented with atmospheric keyboards, guitar amps and pedals to design the sonic landscape for the track. In terms of the composition, I took inspiration from Instrumental alt rock and Math rock music.

We've heard both your tracks on Spotify. Do you plan continuing instrumentally or are there any collaborations with vocalists on the horizon?

My sound is predominantly instrumental, but I do work with vocalists and write lyrical music.

What are the advantages of a formal education in music?

In my three years at a music school, I realised that a formal education exposes one to a lot of good art. My college has shaped me as an all-round musician who not only can compose and perform but also produce music, think critically about my practice, collaborate with other art disciplines and sustain myself in this ever-growing music industry. In my opinion, a formal education in arts enables all-round holistic growth as an artist.

How do you plan to go about with your career once you're out of music school?

I recently graduated from LASALLE College of the Arts with a BA Hons Music degree. I will be working as a music educator while doing freelance work as a composer. And of course, I will be working on new songs which I plan to release through this year. I also plan on pursuing my Masters in Film scoring in the future.

As a young musician at the threshold of her career, what problems do you expect you'll face in the future?

I think for a lot of musicians and other creatives; it has been quite difficult to find suitable employment opportunities through this pandemic. I think my greatest challenge as an emerging musician is to carve a niche for myself in the Indian independent music scene, and sustain myself. I hope I will do so eventually with the continued support from my friends and family.
LISTEN TO HIRAETH