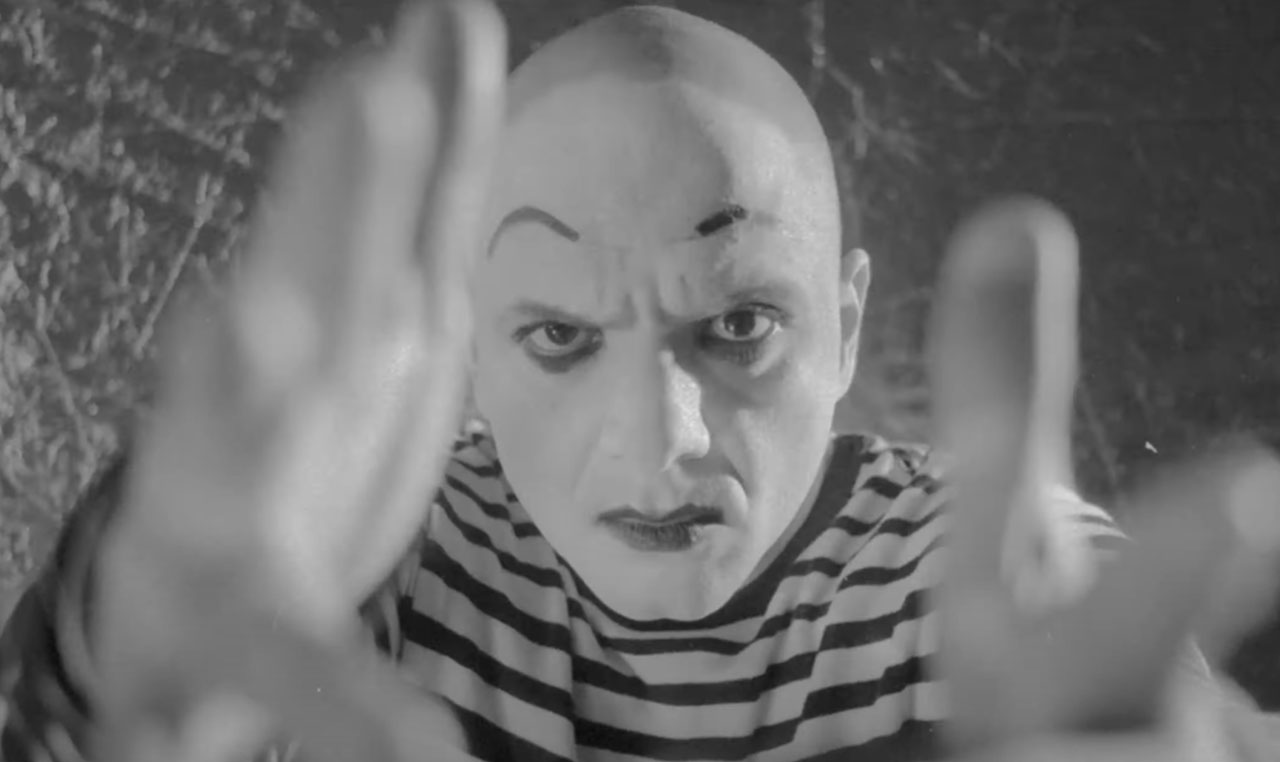 Filmed In 1921, Out 100 Years Later: Ankur Sabharwal's Funk-Rock Single Better Man Comes With A Music Video That's A Surpringly Accurate Recreation Of The World's First Ever Films
As a lifelong student of film, my first response when I hit play on Ankur Sabharwal's Better Man was - 'It cannot be!'. I had to watch the video a few times over to spot the intricacies. As someone who has experimented with film stock for years, I knew exactly what I was looking at. Well, sort of. I've shot on everything from the ARRI 16ST (1952), the 16SR (1975), The Panavision Golden GII (1987) and finally, the Arriflex 435 and 535B. In my learning, did I go further back in time? A little, but only theoretically. AKA I've watched stuff. I remember James Williamson's 1904 film, The Old Chorister, one of the earliest films with a double exposure. Perhaps also Ali Baba And The Forty Thieves, a 1902 film, shot in black and white and hand coloured! It is the first ever colour film, though not true colour.

Sabharwal's director, Mrinal Bahukhandi, has done what few today would set out to do. And that too during a raging pandemic! Would I say it was a success? It was so much more, and I'd in fact call the making of it a masterclass of sorts. The music video, that Bahukhandi aptly describes as being 'Filmed in 1921. Out 100 years later', is inspired by the work of Georges Méliès, a French film experimenter who has made over 400 films which combine illusion, fantasy and absurdity, most notably his 1902 science fiction film 'Le Voyage dans la Lune' or 'A Trip To The Moon'. (Trivia: An original hand-coloured print of this film was discovered in 1993 and restored in 2011.)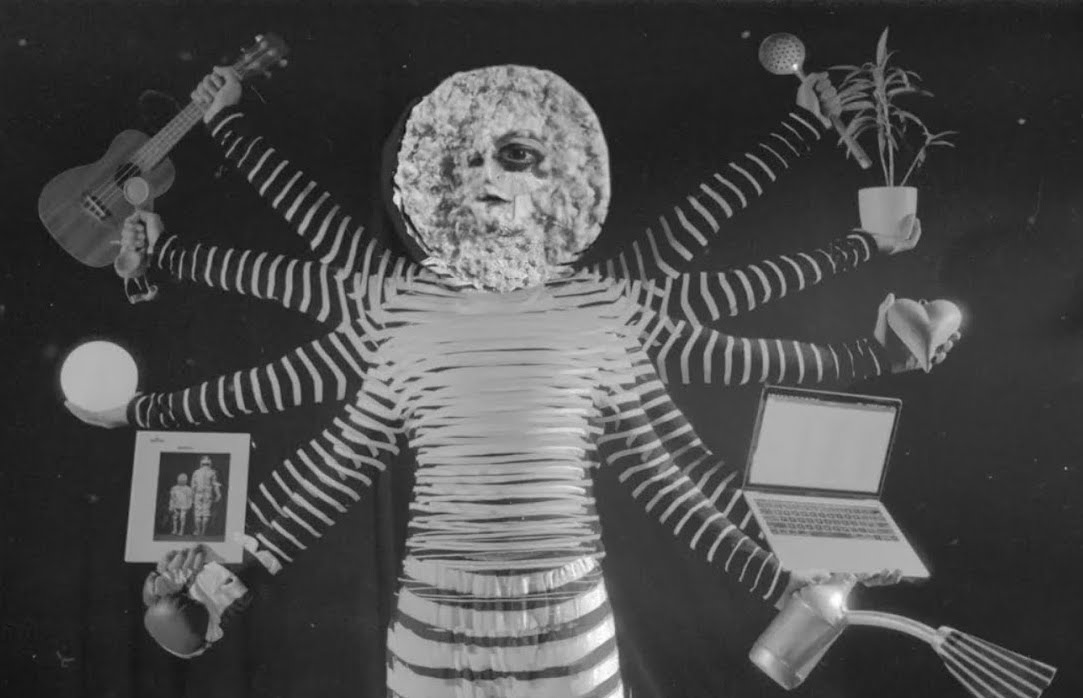 Bahukhandi says through a post on his website - "Proof of the pudding is in the tasting, they say. If you have seen the 'Better Man' music video then your eyes have tasted already and you know that the video is 100 years old—at least technically and to some extent even conceptually."

I'll come back to the video in a bit, but first let's talk about Sabharwal and how his infectious funk-rock single came to be.

"Better Man was written keeping in mind the thought that today in the age of technology and gadgets and online social networks people seem to lose touch with one another," He begins. "People are disconnected from genuine relationships, actual conversations and a connection to nature. If we don't reflect on this and change, the future looks bleak. These sentiments are reflected in lines like 'the mind keeps getting clearer when I look into the mirror...' and '… I've seen the future and it breaks my heart in two. There must be something we can do..."

The bona fide funk number, generously sprinkled with the obvious 'Chicken scratching' and an exemplary bassline, owes its authenticity to a diverse team supporting Sabharwal, including keyboarding Shivam Khare, guitarist Nishant Parashar, bassist Sonic Shorey, drummer Arjun Mathur, trumpeter Rohit Gupta and finally, sound engineer Anindo Bose.

"My EP, The Ride, came out in Feb 2020, we did a launch gig and everything and then all our plans went down the drain. But there's always a silver lining, right? Here, the only people who really entered the studio were the drummer (Drums were recorded at Depot Records), the sessions players (Abhay Sharma on the saxophone and Rohit Gupta on the trumpet) and of course, me. Since Sonic, Shivam and Nishant did their parts at home, it allowed them to focus on their own vision in the arrangement." Sabharwal contends.

Sabharwal, a music and theatre artist, has been around the New Delhi scene for close to two-and-a-half decades.

"I started with musical theatre and singing in bands way back in school. I've worked with George and Ivan Pulinkala, Lushin Dubey, Mira Nair on Monsoon Wedding The Musical and the Neemrana Music Foundation's Hair The Musical. Throughout my career I've acted in Indian adaptations of prolific Broadway musicals like Grease, Westside Story, Jesus Christ Superstar and Fame. Musically, I sang for Canzona (Circa 1998) comprising Raghav Sachar and Hitesh Madan, who used to be with Euphoria. After a hiatus, I formed Gone Fishing in 2012 with ex-Orange Street guitarist Gautam Chima. We had Gavin Pacheco on bass and Arjun Mathur on drums. I've since gone solo with the release of The Ride."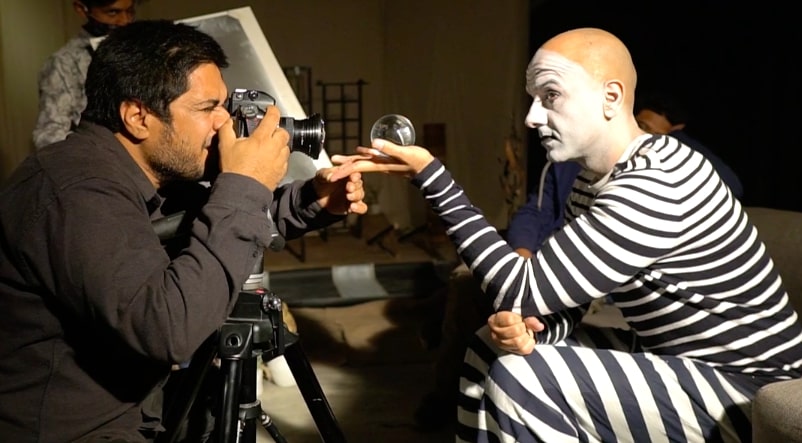 Coming back to that gorgeous video, Sabharwal tells me, "Mrinal, a college friend from Symbiosis, with whom I'd worked on my title track, The Ride, loved Better Man. And I love analog photography. So the partnership could never have been a better one. Frankly, I just went with whatever his idea was and simply turned up for the shoot. The good thing is, the team was very particular about what they wanted, so it was a very precise shoot with intricate planning. Also, we couldn't afford to waste any film. So we had to get it absolutely right!"

Bahukhandi says, "We travelled in time to the fantastic world of Georges Méliès, whose stories were often inspired by science fiction novels of Jules Verne, like with his most popular film 'A Trip to the Moon'. The iconic moon landing shot from this film stirred the concept for the Better Man music video."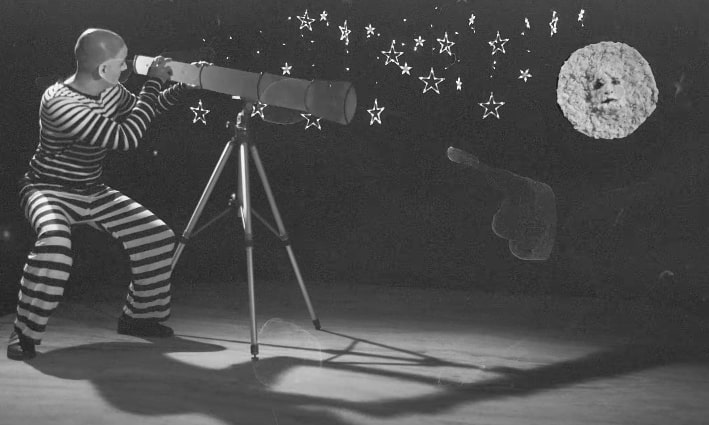 His first job was to purchase a Nikon F5 - the fastest SLR camera ever made (1996-2004). He says on his blog:

"When I first held its bulky body in my hands and pressed the trigger, it fired non-stop at 8 frames per second on the CH or Continuous- High mode. The sound made my spine tingle. I could see black and white images move at the speed of Charlie Chaplin (silent era movies were shot @ 12 frames per second). I knew immediately that this still camera was capable of creating a motion picture, much like in the times of Méliès and Chaplin. Having found the means for this time travel, I was now itching to find a project that allowed for such an exploration. When Ankur sent me the audio track for Better Man, I knew exactly how I was going to go about it and thanks to the blind faith Ankur had in me, this video got made in the way it did."

Bahukhandi shot the video on black and white stock and a minimal crew of 6 members. His team designed everything from the set, props and costumes in monochrome, which made it easier to light and visualise the result. He credits Ashish Sahoo, an artist practising vintage + analogue print-making and photography, for what the video has successfully achieved. He writes, "Between his experience and mine, I was confident that this project was in safe hands, literally. Together, we hand-rolled bulk film and later hand processed the exposed stock at The Maze Collective."

Sabharwal, on his part, and being the fantastic performer he is, played five roles in it!

WATCH BETTER MAN
LISTEN TO THE RIDE ON SPOTIFY