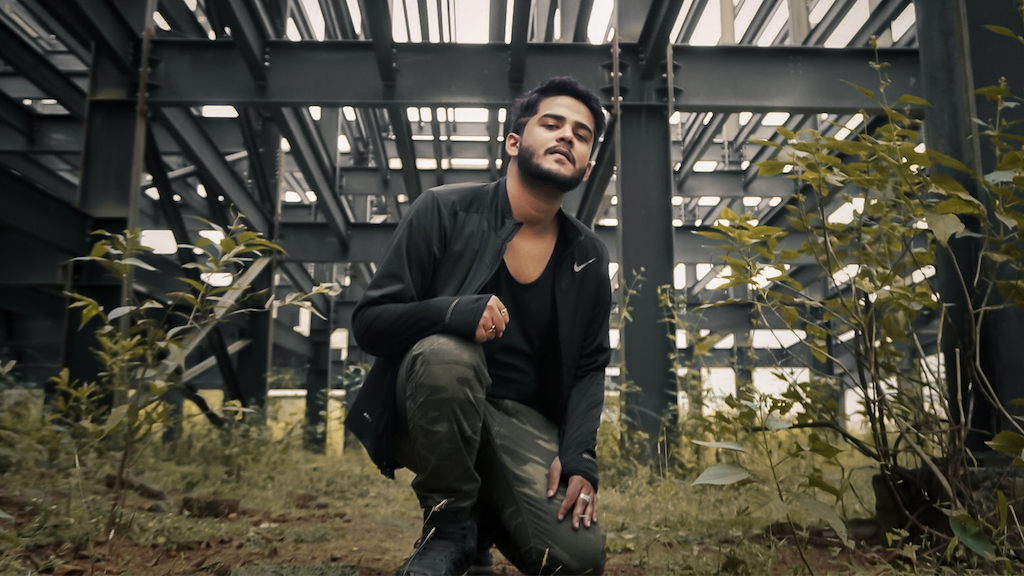 With Aawara Aditya Anand Brings Indian Independent Rock Back To The Forefront
"It's an honour to have collaborated with artists like David Joseph, drummer of the Benny Dayal-fronted band Funktuation, and Hanish Taneja, who has mixed and mastered tracks for famous independent artists like Divine and Naezy!" Aditya Anand tells us in his opening call.

Anand, who hails from Jharkhand's capital city, Ranchi, is a freelance music producer and performer who's worked with several studios before branching out into singing and recording his own cover songs. Today, all of this has culminated into an original titled 'Aawara' (Vagabond). Infact, he takes ultimate inspiration from his own life, where his aspirations in music weren't taken seriously and where he often found himself in the contentious position of being taunted about his career choices.

"The mindset here is such that society has always considered music as nothing more than entertainment and I was constantly told to pursue a career in something more 'serious'. Not only me, several friends and acquaintances have faced similar taunts, no matter what artistic field they've chosen."

Then, of course, isn't 'Aawara' a perfect debut? I ask.

"I've had the theme in my mind for far too long and with the skill set I have, I could have done everything myself. But why would I do that? As far as my career as an Indie musician went, I needed a strong debut. I needed the best talent I could find!" he muses.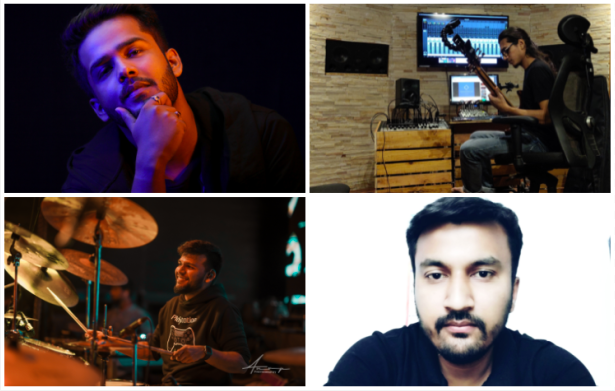 When I first heard Aawara, I was pleasantly surprised from the get go. The song, quite literally, dives into its theme with no delay, with Saurabh Lodha's bass guitar kicking things off. The track is tight as hell, sprinkled and sprayed with guitar solos composed by Anand, reminiscent of a style typical of 80s rock and hair metal, and not to forget David Joseph's punchiness keeping it all together.

"Aawara prominently contains the fading elements of rock music while also a tinge of pop-electronica. It's important to lay it gently on today's listeners whose ears have evolved to certain sounds. Plus, I wanted to cast a wide net in terms of audience tastes."

And a wide net he casts. It was perhaps the best idea to rope in lyricist Hasan Iqbal to write, what I can only describe as, the most animated set of words arranged together to form sentences! Sort of reminds me of those early college mornings, returning from a long night out with friends, tired but not quite out of energy. Those who remember the crop of Indian indie films that emerged in the mid-to-lat 2000s will recognise 'Aawara' for what it is - 'Life In A Metro' meets 'Rock On'. In 2021, one can only imagine the track as one of those iconic Netflix series intros; a la Ryan Starr's theme 'Brand New Day' from the series 'Lie To Me'.

But at the end of the day, there are rock songs to groove to and rock songs that push a story forward. The moments in cinema that require an emotionally impactful or adrenaline spiking sountrack is where 'Awaara' really finds its place. Think 'Eye Of The Tiger' from Rocky, 'You Could Be Mine' from Terminator II or 'Don't stop Believin' from the Sopranos.

Well, this is what we feel. Do listen to the song and tell us what you feel!
LISTEN TO AAWARA ON SPOTIFY