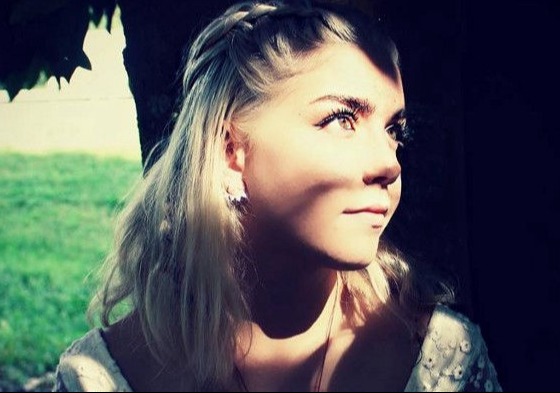 Numa: 'We live in such a great time to be an independent artist!'
Numa, the very talented music producer, audio engineer, singer, songwriter, and DJ, now supports herself and her own project completely from her music and has been writing full time for other artists. Her other big achievement was having songs that she wrote hit #16 on the Billboard Dance Charts, #13 of Japan's Top Spotify playlist.
Numa is a pure lover of music. Her belief of music to be a huge healer and inspirer of growth and her want to create and spread music, so as to reach as many people as possible, is an admirable and worthy endeavour. Even with so much already on her resume, it seems, the best Numa has to offer is yet to come. Keeping that in mind, we got in touch with her to find out how she's doing with all these exciting ventures on her plate:

HOW WOULD YOU INTRODUCE YOURSELF?

My name is Mary Clare Clemons, and my artist name is NUMA! I am a music producer, audio engineer, singer, songwriter, and DJ. I create many kinds of music but my bread and butter is dark electronic pop. I have a soft spot for haunting vocals, heavy percussion, and music that makes me feel like I'm somewhere special or secret.

I am number 7 of 10 children and I grew up in a small town in Illinois, to a very musical family. My dad was a CBS recording artist and my mom was a ballerina, so music was something that was always there. It was a language that my whole family just kind of understood. We grew up on The Beatles, The Beach Boys, Chopin, and just those good 'ole classics. In 4th grade though, my big brother showed me Daft Punk and Aphex Twin and a whole new world opened up for me. I grew a real love for electronic music from that point and later was drawn to artists like Nero, Noisia and other bass heavy artists that still influence me today.

All of us kids played instruments, sang and danced (we really could have been our own little circus), but I never thought it was something I would turn into my career. I actually always wanted to be a makeup artist for movies like Lord of the Rings. But everything changed when I moved to Madeira, Portugal, my senior year of high school.

HOW DID YOU START IN MUSIC?

Like I said, music was always part of my life, I sang and played piano, flute and guitar (terribly, I might add) and never thought to actually pursue it. That all changed when I moved to an island off of Portugal, for my dad's singing career. He recruited me as one of his background singers for his show, and I (very) reluctantly agreed. I remember standing back stage the night of our first show, and just being ready to hurl and skip town, but as soon as my foot hit that stage my whole life changed. I immediately knew that's where I wanted to be.

During that time, I started posting singing videos and was contacted by a rapper from my home town to sing on a song of his. My dad let me use his recording equipment and ProTools and the light bulb just went off. I realized THAT is what I wanted to do. The process of recording and mixing and using the DAW was so exciting and made sense to me from the start. I began making little songs on Garage Band on my iPod and when it was time for me to go back to America for school, my plan of going to CA for makeup school shifted to a plan to go to CA for Audio Engineering school.

From there, I attended school at Fullerton College and spent every minute of free time at my laptop, cramming all music production knowledge that I could into my head. I wanted to learn how to do EVERYTHING; to be able to make a song from start to finish without having to rely on anybody or have to compromise my vision at all. Not only for pure independence (especially being a woman in the music industry), but because I loved every single part of the process. Writing, mixing, singing, recording, producing; it all lit a roaring fire in me.

After school, I moved up to LA and I soon met a pretty big engineer that took me under his wing and introduced me to ghost writing for other artists, and that became a huge focus for me (and still is).

IS MUSIC YOUR ONLY CREATIVE OUTLET AND WHAT DOES YOUR WORK AIM TO SAY?

Creativity has always saturated my life, since I was young. I make jewelry, draw, paint, sculpt, do photography, make up, cooking, dancing, and I am always interested in learning more. I try to bring some of the mediums that I love to work with into my music project, through photography, graphic design, fashion, etc. I absolutely love using my photography as a way to provoke some sort of emotion that can be paired with my music. I haven't been able to explore video yet, but that's my next goal!

I am very inspired by nature and my Faith. The common vein through all of my work is the feeling of curiosity, mystery, nature, strength, and most importantly, being authentic. We live in a very fabricated and sometimes hopeless world. If I can create a small world of beauty, hope, independence, and a childlike openness to life to share with other people, that will be success. I don't have to save the world, but it's my duty to give something beautiful to it. I think people are looking for those experiences that take them somewhere else for a little bit, to feel like they're somewhere special, and music is one of the healthy ways to do that. Mental health is more important than ever, and I think music is a huge healer and inspirer of growth, and I want to be part of that.

WHAT IS YOUR LATEST MUSIC PROJECT?

My current project is called NUMA. Numa (pneuma) means the creative force of a spirit in Greek. I came across this word and it really resonated with me because that's what this project is for me; my outlet for all things creative. The music is influenced by dark electronic music (I'm a sucker for a heavy bass), alternative pop, percussive elements, and haunting vocals and harmonies.

I produce, write, sing, and mix everything myself, but about a year ago I visited some old friends in IL and rekindled a very special friendship with my now partner, Colton. We started jamming on my tunes together and it just clicked perfectly. We have recently been transforming NUMA into a duo! We're writing some of the best music of our lives thus far and it's been absolutely magical. Our styles complement each other so well, and we're creating a sound that I've never been happier with. We will be playing live as a duo, with me on vocals, and sometimes playing The Push or keys, and Colton playing a slew of instruments and doubling on vocals. It's really great! We want to make our live performances immersive and really visually pleasing, as well as sonically. It's all a process.

WHAT ARE SOME GREAT ACHIEVEMENTS THAT YOU HAD IN MUSIC THE LAST YEARS?

My biggest achievement has to be that I have now been supporting myself 100% from my music for the past year! I have been writing for other artists full-time and being able to fund my life and own project with that. It's been amazing and I have met so many other great artists and producers along the way. Travel is a huge thing for me too, and a lot of the work I do can be done through the internet, so it makes it possible for me to do this from anywhere in the world! It's a fantastic way for me to stay creative constantly, improve my writing skills and make a total living doing it. My other big achievement was having a song that I wrote hit #16 on the Billboard Dance Charts, and #13 of Japan's Top Spotify playlist (this was actually the first song I ever ghost wrote!).

Another really huge part of the last year for me has been developing a DIY venue. My friends and I have started a collective and a DIY venue to feature local artists of all mediums. We throw incredible shows and aim to create a community amongst our local creatives. Our venue is called The Portal, and it's a place I'm really proud to be a part of. The Flipsyde app is actually a concept that is SO needed in that kind of community. There are countless awesome local artists, waiting for a platform like this. We're ecstatic that it's now a reality.

HOW IMPORTANT ARE CONNECTIONS IN MUSIC AND HOW DO YOU FIND THEM?

Connections are big, but friendships are huge. I've had big connections that were really unhealthy and almost killed my motivation; total power-trip dynamic. But then I've had friendships that have catapulted my career and we both bring value to the table. These are people that feed your creativity and excitement for life and you hold the stepping ladder for each other; it's not a one-sided thing. The main way I've made these connections is just by doing good work and word gets around, collaborations, playing shows, creating friendships naturally, and sometimes just by beautiful chance.

WHAT SKILLS DID YOU HAVE TO WORK ON TO GET TO YOUR CURRENT POSITION?

The biggest skill that I had to REALLY work on, day in and day out, is producing. I'm still working on it. It's one of those life-time commitments. I'm absolutely in love with it, so it's not a chore in any way, but producing is one of those things that just takes time to learn. There's so much knowledge to soak in and things are always changing! Also, just the skill of learning how to roll with the punches and persevere through rough spots.

WHAT IS YOUR VIEW ON PROMOTING YOUR MUSIC ONLINE?

We live in such a great time to be an independent artist! We have the internet at our fingertips! Promote, promote, promote. Back in the day, record labels just kind of told people what music was popular and what to like, but now-a-days that's all turned on its head. Anyone can get exposure, and most of the time there is an audience waiting for you, you just have to reach them.

HOW DOES YOUR DAY LOOK LIKE?

I really like to keep on a schedule to stay productive. I have a morning routine that I try to follow every day, and then I get started on my commissioned projects. So I record and write and work on those until I have made enough progress in each project, send things off and then I switch gears to work on my own music. Currently, I am preparing my live set for going on the road, so Colton and I are spending our days rolling out the kinks, writing, and prepping for that.

WHAT ADVICE WOULD YOU GIVE OTHER MUSICIANS THAT ARE JUST STARTING OUT?

Give it your all, and DO NOT GIVE UP. Figure out why you're doing it. It can be hard to stay motivated in the beginning, since there's not much to show and progress might feel slow. Frequently listen to old projects and see how far you've come, and find a work flow that keeps you interested every day. I know some producers that produce on Monday, only work on sound design on Tuesday, produce again Wednesday, take a break Thursday, and write on Fridays. They keep the weekends free for gaining experiences to write about. This is a great way to keep things flowing and your brain stimulated, if you have a hard time with that. Stay focused. Also, another huge word of advice; be humble and learn from other people. Don't be a jerk or the road will end pretty quickly for you!

WHERE CAN PEOPLE FIND YOU, AND WHY SHOULD THEY CONNECT WITH YOU?

My website is https://www.numamusicofficial.com/ and I am on Soundcloud, Spotify, Apple Music, iTunes, Amazon, etc., the whole sha-bang! I will be releasing a new EP coming soon, so keep your eyes out for that and for any tour dates, or collaborations with other artists. I am most active on Instagram, so come check out my page and send me a DM to say hello! I love connecting with people, period, and especially over music. I'd love to give people any advice that I can for making their passion for music into a career!

Also, for anyone interested in music life on the road, Colton and I are preparing to take a converted van around America, touring with our music. We're converting the van ourselves to fit our music needs and documenting it along the way. You can stay updated on that through my Instagram; it should be a really fun journey, and we'd love to have everyone along for the ride!