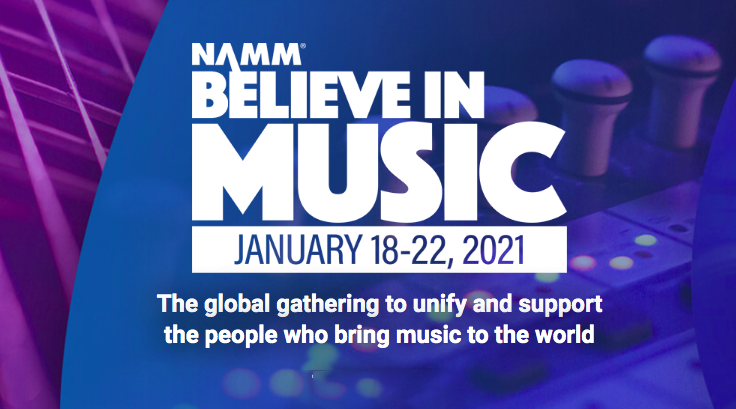 This Year NAMM Believe In Music Week Is FREE!
Believe in Music Week is the global gathering to unify and support the people who bring music to the world.
The online celebration, to be held over the week of January 18, 2021, will feature a mix of comprehensive programming and professional education at BelieveinMusic.tv, as well as an interactive marketplace to connect buyers and sellers – all designed to elevate the innovation and inspiration found across the industry while offering support for those most deeply affected by COVID. The event will also offer live music, content and product discovery for all who believe in music, helping connect music makers and enthusiasts across the world.

While not The NAMM Show or a virtual tradeshow, the initiative will meet the immediate business needs of NAMM member companies through thought-leader led education for all segments of the industry, networking and AI matchmaking, and business-to-business-focused opportunities to reaffirm and grow business connections, launch new products, share brand initiatives and engage with customers in real-time.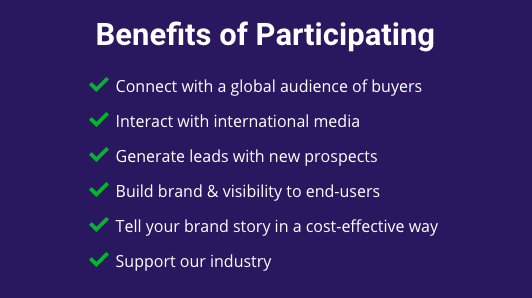 Joe Lamond, NAMM President and CEO tells us, "While it remains unsafe for us to gather in person in January, Believe in Music Week will use new, intuitive technology to connect us all to harness the incredible energy that happens when we come together. With a robust marketplace to launch new products and share brand stories, Believe in Music Week will also feature networking and matchmaking for our buyers and our sellers, education for all segments of the industry, and live music and concerts to engage music makers across the world."

The digital experience will take place during The NAMM Show dates, starting on Monday, January 18, 2021 and showcasing content through Friday, January 22.
HOW IT WORKS

Believe in Music Week is facilitated by interactive, matchmaking technology, featuring a robust marketplace to connect buyers and sellers, education and training across numerous tracks, and Believe in Music TV, programming to connect and inspire the people who bring music to the world.

The event will be accessible in January 2021 by visiting believeinmusic.tv, showcasing a variety of live and recorded content produced by NAMM and an alliance of organizations that believe in the power of music and music making.

Attendees can peruse content in Believe in Music TV and create their own schedules, with an event program that is always up to date.

Qualified buyers and media will have unique access to meeting requests and brand engagement, helping marketers tell brand stories and connecting industry members across the world.

The product marketplace, showcasing the latest gear across categories, along with brand experience pages, showcasing brand stories and information, will highlight product discovery to all who believe in music.

Education and training sessions will engage audiences with interactive polls and surveys along with a live Q&A.

Powered by artificial intelligence, attendees will be able to see who else is at the digital event and match them based on products and subjects of interest, along with chances to interact at networking events, awards shows, panel discussions and more.

Multiple language options and automated time zone adjustments, along with unique programming to international audiences, will help Believe in Music Week connect the world.

Registration for the digital experience is now available, just visit https://attend.believeinmusic.tv/register to get started on your experience. Once you have registered, you will receive a login link sent from Swapcard at noreply@swapcard.com with a personalized login link to attend the online event.

If you haven't received the Swapcard link, just visit https://www.believeinmusic.tv and log in with the email you used to register for Believe in Music Week.