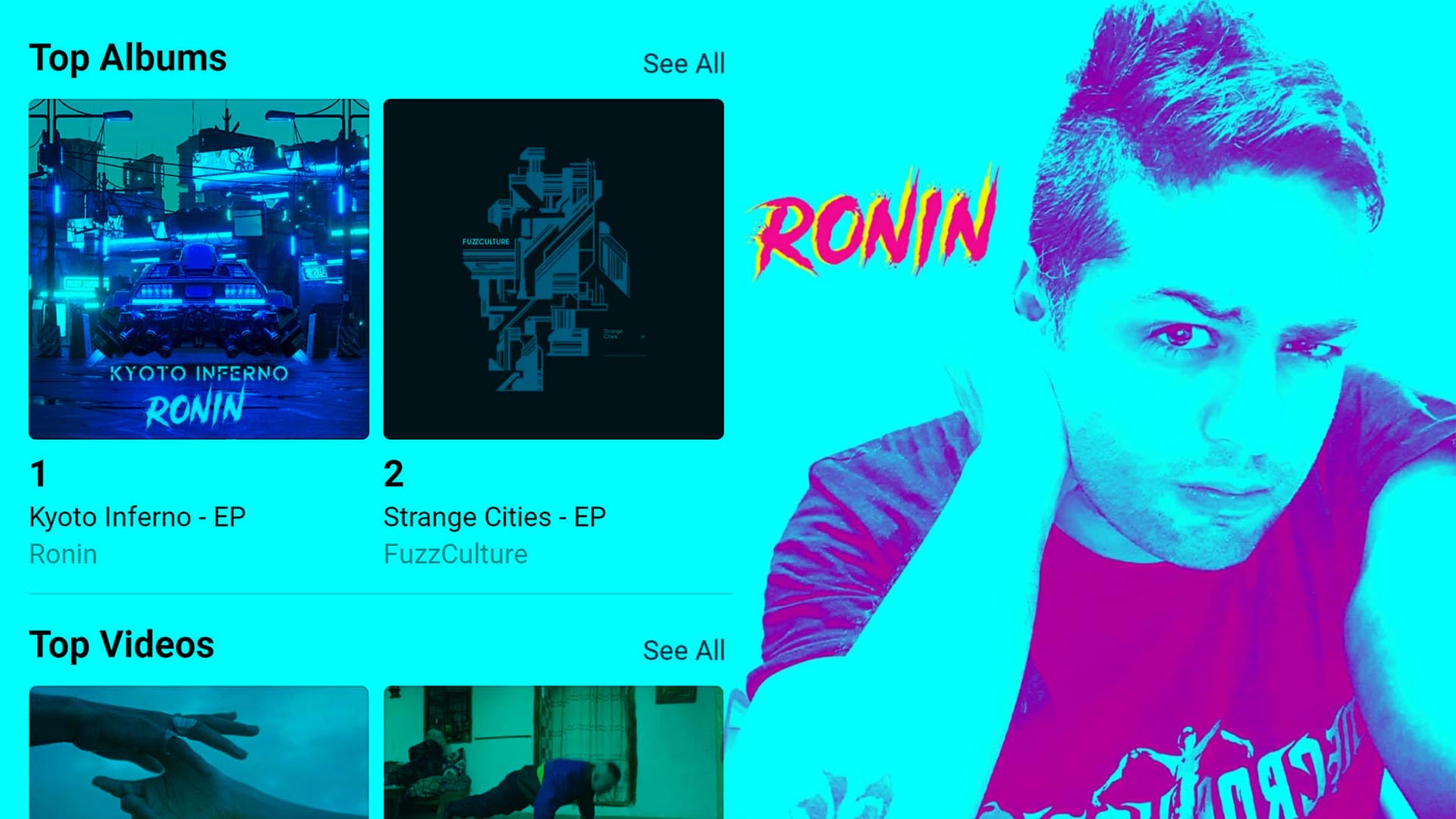 Mumbai-based Heavy Metal Guitarist Shezan Shaikh's Debut EP Reaches No. 1 On Apple Music's Electronic Charts
"There's a reason I've put a car on the cover! This album is meant to be enjoyed on a long drive." Quips Shezan Shaikh, or rather his alter-ego Ronin. So that's exactly what I did. I plugged in my earphones and rode around the wide-empty roads of Navi Mumbai while listening to Kyoto Inferno, Ronin's debut synthwave EP.

He's not wrong. While Shaikh admits it may not be a dance floor thumper, but a sick groove you can move to while sitting in one place… possibly behind the steering wheel, my two left feet would disagree. I could dance to it too, and since there was no one to see me doing this, I'd go so far as to say I was pretty good.

Shaikh continues, "Synthwave has that nostalgic factor to it. There's something in there for everyone since it's mood-driven, easy to listen to and cinematic. I was first introduced to Synthwave four or five years ago. It really hit home; the music, the lyrics and the structuring."

No shit! His single Ragequit makes my entire childhood flash before my eyes. If you were into Streetfighter, BMXing, Short Circuit and the Turtles, this one is for you. To imagine a remake of Short Circuit with this track, apt!

"My tagline is 'Childhood nostalgia for the abused adult'" He laughs.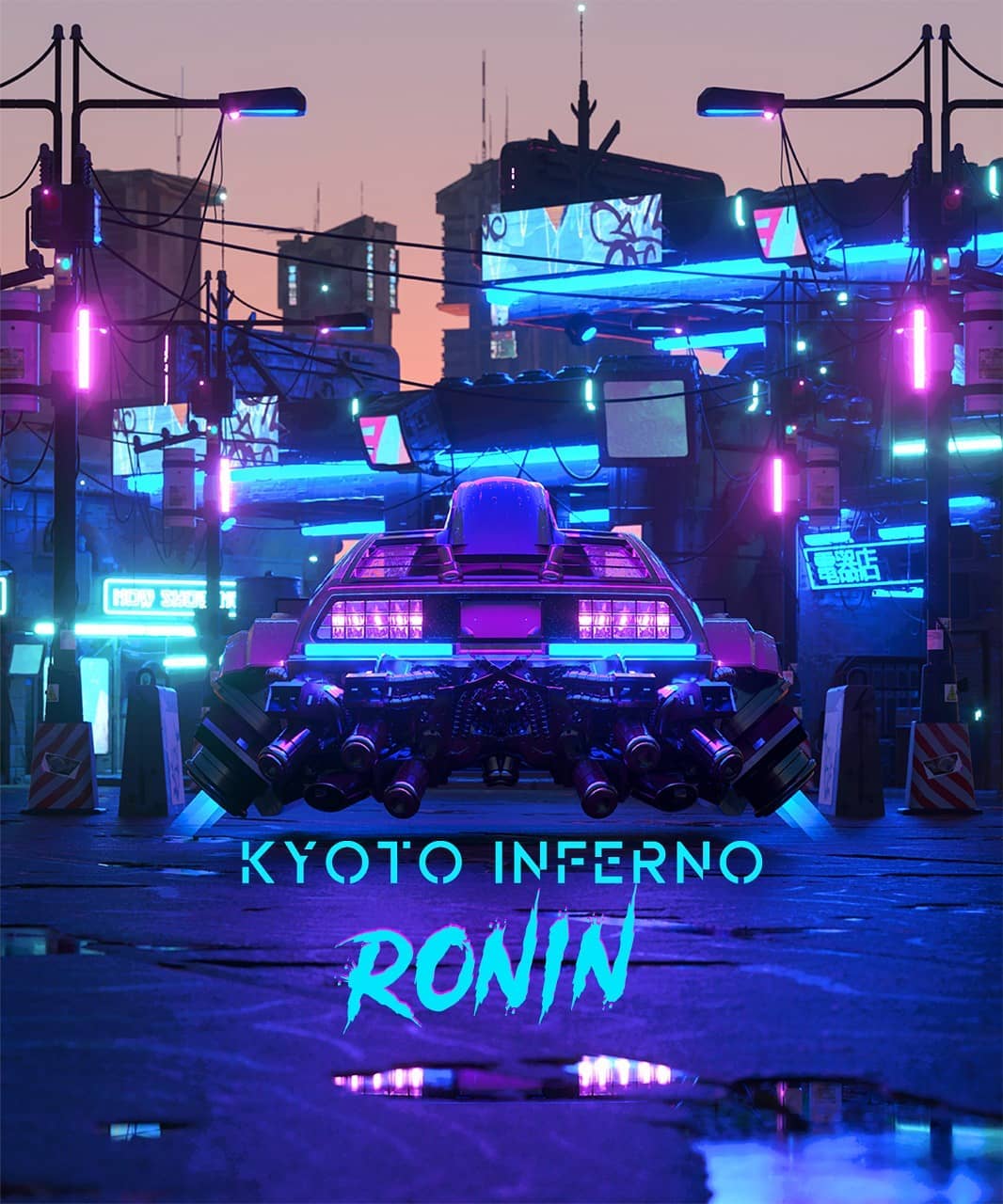 Kyoto Inferno is deliciously heavy for a synth pop album. Shaikh obviously credits this to his first love, heavy metal. "I wanted to put heavier, more rock-heavy grooves into it. So while others would go for an electronic bass, I chose a distorted bass. You'll even hear 8-string guitars in the EP, something you won't normally hear in synth pop. After four or five years of thinking and working in the space of synthwave, this was the eventual result."

Shaikh/Ronin is on cloud nine today. After all, the EP not only topped Apple Electronic charts a couple of days ago but is also 69 on the National Charts, among a ton of Bollywood heavyweights.

"It's nice to see peer-appreciation from other musicians. Amaal Malik also gave the EP a shoutout! This was such a low-expectation release that I was even wondering who is going to listen to it. I wasn't sure whether the metal guys would enjoy it and there's no other audience that I cater to,"

The album is personal to Shaikh, and like with most other artists, a product of COVID-19 and the lockdown. "An artist, especially a freelance artist, is always working pay check to pay check. During the lockdown all of it went for a toss and overnight everything turned to shit. On the brighter side, it made me realise that I've been doing music for so many years and if one year of not working could have this much of an impact on not only mine, but pretty much everyone else's careers, then we're clearly doing something wrong."

His first single Ragequit was about giving commercialism the middle-finger. His second single Illuminati Afterparty is about the hangover after quitting his heavy metal band, Providence and how there was so much he wanted to achieve with it. The hook "It's okay to begin again, it's all right" is about just that. Kyoto Inferno (Both versions), on the other hand, is largely about anxiety and depression.

"Artists are hard-wired to think a certain way. We don't look at ourselves as successful musicians and are more inclined to look at the negatives than the positives. No matter what we do, we're always wondering what people will think about us and our music. The songs in the album were more about me dealing with my personal issues, but it's open to interpretation. The audience can take away from it what they see fit."

There are two versions of Kyoto Inferno's title track. One featuring Shagun Trisal and the other (Kyoto Inferno, Soul Remix) featuring his former bandmate Sunneith Revankar.

"Shagun is a fantastic singer. When I heard his voice for the first time, it floored me. I really don't know how to put it in words, but Shagun's voice was exactly what I was looking for. I just wanted him to be a part of this album in whatever capacity, big or small. In fact both, Shagun and Sunneith are metal boys, and in my opinion, the best in the country. The fantastic part was both brought not just their vocal abilities, but also a great vibe to the entire process itself."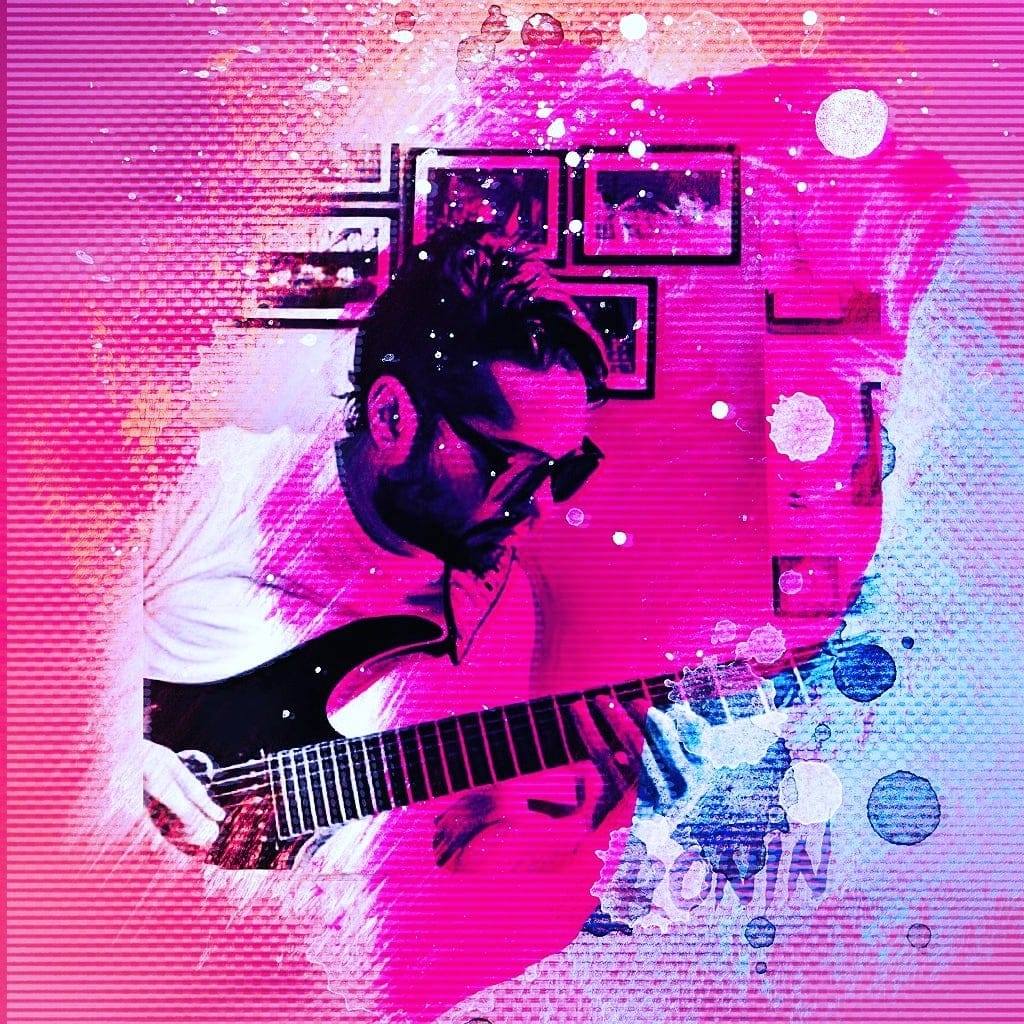 He tells me, "While Shezan Shaikh, the film and gaming composer is working in those spaces, I would really love it if someone decides to hire Ronin instead, who comes with his own sonic abilities."

So how does he reconcile his commercial work and his work in other genres with his background in metal?

"You can still be a metal guy while working on other stuff. Today, one has to look past the superficiality of it. In India, it's so difficult to make a career in music, let alone heavy metal, so if you're going to put yourself in a bracket and say this is all I do, it's going to be very difficult. It's amazing how so many metalheads have moved on and are now trying to make a career in music. We're all metalheads at heart. What we choose to do otherwise doesn't take away from that as long at we're taking our crafts seriously. It's funny how some of our biggest critics are fans of Nine Inch Nails and Trent Reznor, who also does commercial music. He's done some amazing work on the Fincher films. One really has to keep an open mind."

Shaikh believes that metal musicians pursuing other genres will actually help shape the future for the next generations of metalheads.

"Wouldn't it be great if these kids could do metal and also know that they have other options, career wise? There should be no shame in work and dignity in labour. Imagine, until ten years ago, the audiences didn't accept originals and only wanted covers, they would diss bands who played originals. That has changed today and one finds most bands doing their own original stuff and the audience is loving it. In the same way, I hope one day metalheads won't be judged because they've pursued a career in another genre."

Before we hung up, I had one last question for him. Why the name Ronin (A vagrant samurai without a master)?

"A lot of Samurai who served the Japanese military during the war suddenly found themselves nowhere. These were peasant-warriors who were used to win wars and then discarded brutally at the turn of the century. They either found themselves masterless or had done something dishonourable or had questioned the government. It came to a point where if one saw a Samurai with a sword, one had every right to pick a fight and kill him because there were bounties on their heads. I connected with them because as a Samurai you have to live by the Bushidō code with it's eight principles of Justice, Courage, Compassion, Respect, Integrity, Honour, Loyalty and Self-Control. The way the world is today, I think we need these principles more than ever.
LISTEN TO KYOTO INFERNO