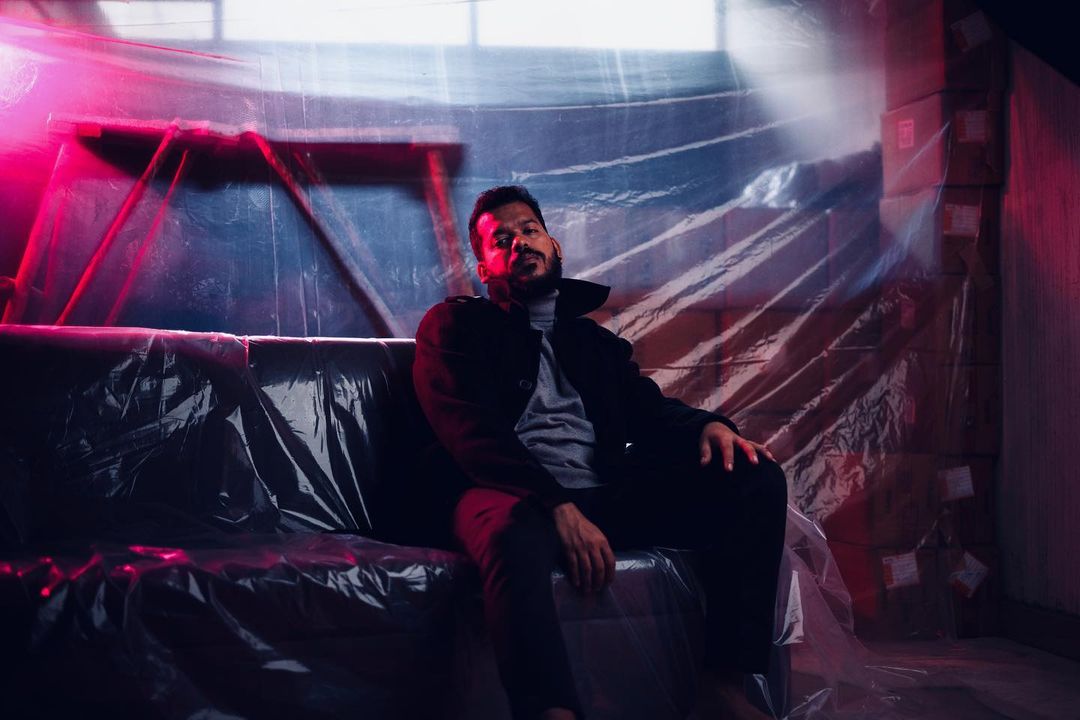 "I was pretty bummed out because I had no female singer to make the track with. Then I met Julie by chance on a dating app and fell in love with her voice!" Semwal Talks About His EP Elephant in the Room
Chandigarh-based musician Shubham Semwal's debut EP Elephant in the Room is a force to be reckoned with, especially his title track Pull Me In (feat. Julie Ngurang), an uplifting ballad (If there ever was one!) that stands tall in the otherwise passable 'Indipop in English' category of music.

To make good music, one must first be a good listener of music. Semwal has an excellent ear, no disputing that. Several 'throwback' elements in his tracks are subconscious. I know this, because when we talked, he wasn't aware of the artists I was comparing him to. In fact, Pull Me In is reminiscent of the vibe from the wildly popular 1980s romantic compilations à la 'Everlasting Love Songs'; guilty pleasures that somehow found their way into our cassette collections.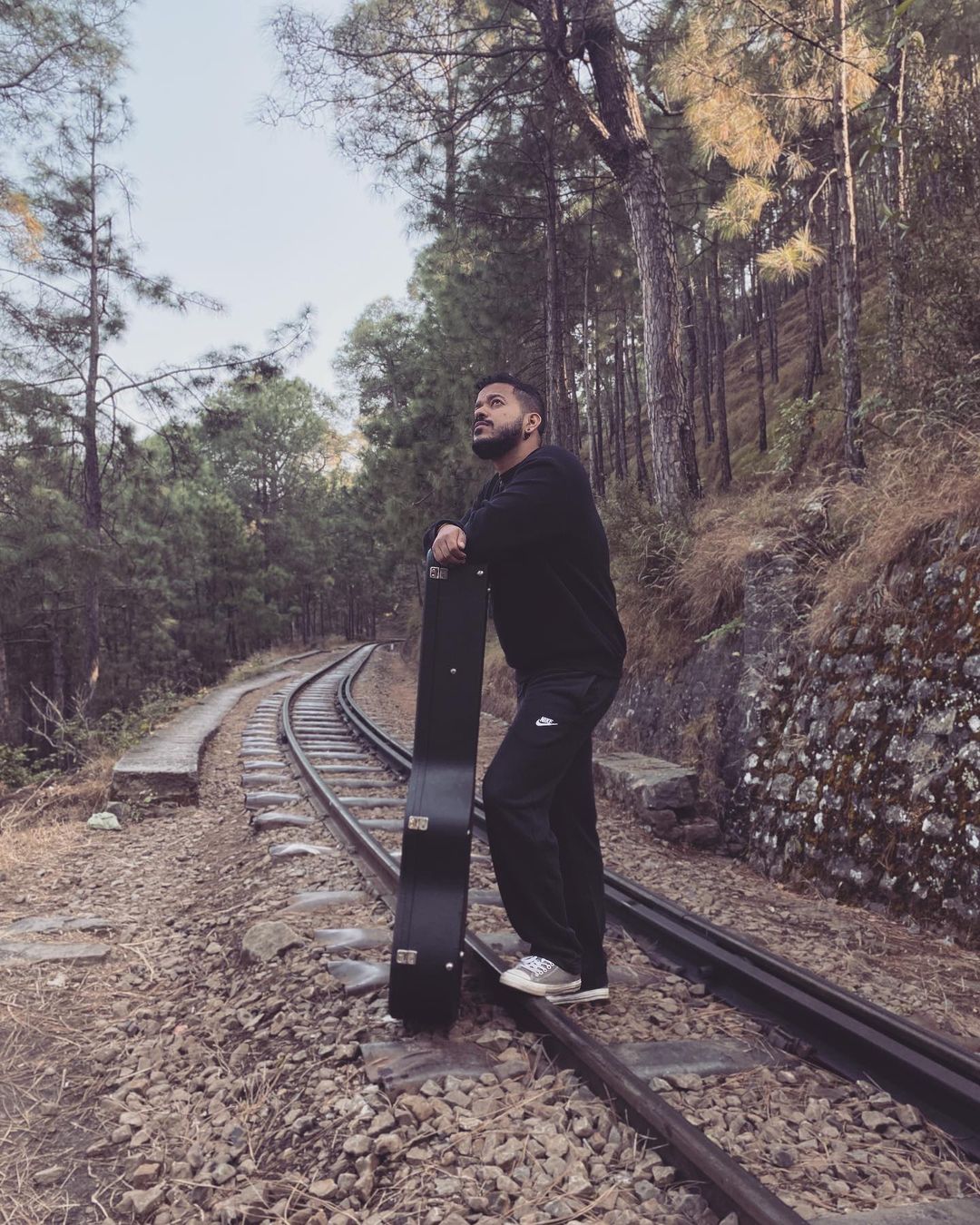 Today Semwal, already popular in the world of 'mashups' (Many of his videos receiving well over a hundred thousand views), sits down with us to talk about his life, music and plans in the Punjabi Indie scene.

If I gave you just two paras, how would you best tell your life story to date?

Growing up as a military kid, I've spent my entire life shifting from one city to the other across India. I grew up listening to my father's prized cassette collection of artists like Michael Jackson, ABBA, Bee Gees, Boney M. etc. I remember how a chance encounter with a piano teacher in Kolkata (circa 2002) led to the beginning of my journey in music. All the various cities and cultures I've been exposed to is mainly the reason for the diversity in my music and production. My world exploded when I was in the 11th class in 2011 and my parents finally got a broadband connection installed at our house. YouTube was a game-changer for me, I remember spending hours learning guitar through tutorials on it. It was also an amazing exposure to the international music scene for me as I started listening to western singer-songwriters like John Mayer, Ed Sheeran, Damien Rice, Passenger to name a few.

I graduated as an engineer from Punjab Engineering College, Chandigarh. While in college, I was very active in the budding indie music scene in Chandigarh and was the only English artist in the city. I started doing commercial gigs and making covers on YouTube in 2016. Although being a musician since childhood, the songwriting path found me after college while I was going through a difficult phase in my life. I turned to songwriting to express myself. Picking up the electric guitar for the first time in 2019, I quit my corporate job as a data analyst to pursue my lifelong dream of being a performing musician and began work on my debut EP - Elephant in the Room. I've written over 20 songs in the past 2 years and really challenged myself during the lockdown. I believe my original music is an amalgamation of Neo-Soul, R&B and Pop and John Mayer, Tom Misch & Charlie Puth are my biggest influences.

I'm absolutely nuts about your mashups! Your choices of songs are bang on. How do you go about it?

I started making covers while I was writing my original music in 2019. I felt it would be a great way to engage an audience and find some fans before I release my own stuff. I was really smart about the songs I am covering, I always found a song that was trending and then tried to find songs similar to it to make a mashup. One thing I kept in mind was that the composition and lyrics are of a similar vibe as I've seen a lot of stupid mashups online where people mix a love song with a song about heartbreak 😂
We see a lot of elements from the pop/rock power ballads of the 80s in your track Pull Me In. In fact, I'd compare it to Rick Price, Jason Donovan, Foreigner or even Chicago. How did you ever decide on this type of music (And not because you listened to it as a kid, there's gotta be something else!:))). It's not very common today, no one ever does power ballads. Or was it unintentional?

I am being very honest about this, I frankly have heard none of the artists you just named. I wanted to make something R&B, my inspiration behind this song is the track Best Part by Daniel Caesar and H.E.R. I guess when my own musicality got mixed with the inspiration, it came out to be something unique. The track is very unintentional in that sense. The melody just came to me one day and I started working on the chorus. I wrote the lyrics with my good friend Avleen and since I've been learning a bit of Jazz these days, I used some ii-V-i chord progressions in the melody which probably gave it a vintage vibe.

And the process that went into Elephant in the Room? Each song differs vastly from the other. You said the only thing that connects each song is your voice. How did each tune unfold? Take me though your collaborations and experiences with Arjit, Silvio, Avishek, Kyle, Julie and Sparsh on this EP.

I set a goal for myself during the lockdown to complete the EP come what may. I started making scratch tracks on my laptop by myself and finding people I could collaborate with online. I met Avishek and Silvio through Instagram, and they were kind enough to agree to feature on my EP for a very minimal session fee. Arjit has been an old friend and bandmate since 2016. We also have our own studio setup in Mohali and do a lot of production work together. As soon as I had a scratch track ready, I'd send it to him. He would add keys and other synths to it and send a bounce back to me over email.

Sparsh is my cousin and we've been songwriting together for a long time, we've always appreciated each others work and send demos to each other for review and suggestions. We had written "Through These Years" together a very long time back, and it was a very spontaneous decision of mine to release it as my debut single. We're currently working on a collaboration EP that we plan to release by the end of this year!

I had written Pull Me In as a duet in mind; I reached out to a lot of female indie singer songwriters on email but nobody even cared to reply. I was pretty bummed out coz I had no female singer to make the track with even after I had completed the song for months on end. I met Julie by chance on a dating app. Haha. It's the funniest story. I did not know that she was a singer. The first time we met, we ended up jamming, and I fell in love with her voice. I told her I want her to sing on my EP. She was more than happy to do it and helped me out a lot. Other than Pull Me In, she has also provided backing vocals on Through These Years and By Your Side. We're also working on one of Julie's original songs now. We plan to release it by April.

Last, I found Kyle through SoundBetter. Since I was so heavily inspired by western musicians, I felt it would make sense to get a person from the west actually on board the project. I absolutely love working with Kyle, not only does he do an outstanding job at mixing and mastering my music, he also teaches me a lot. Every time I send him my stems, he takes a good amount of time reviewing my production and my demo mix. He gives me really honest feedback that helps me understand where I am currently lacking and need to focus on more.

How did the crowdfunding experience pan out? Would you recommend it and why?

The crowdfunding experience for me was an eye opener. As artists we struggle with self doubt a lot and I for one was still not very sure about my craft. I remember we raised my target of 1 lakh within 6 hours; it was one of the most overwhelming experiences of my life. I had never imagined even in my wildest dreams that my friends would support me this much. I raised 2.4 lakhs and over 90% of it came from my friends. I had thought I'd get support from my family and not my friends, but quite the opposite happened, so it was an eye-opening experience from me.

I'd definitely recommend going for crowdfunding to every artist. It helps you understand how much value you've created for the people around you. People supported me because they genuinely saw the amount of hard work I had been putting into my content for years on end.

I loved the EP artwork. Who created it?

The EP Artwork is created by SortedPandit studios. They have made a lot of artwork for Gaah Entertainment (my A&R in Chd). I genuinely loved their work and felt they'd be a great fit with my music. The illustration is made by Tia Nagaraj and she did a superb job understanding what I had in mind and I'd definitely get my next album art made by her as well!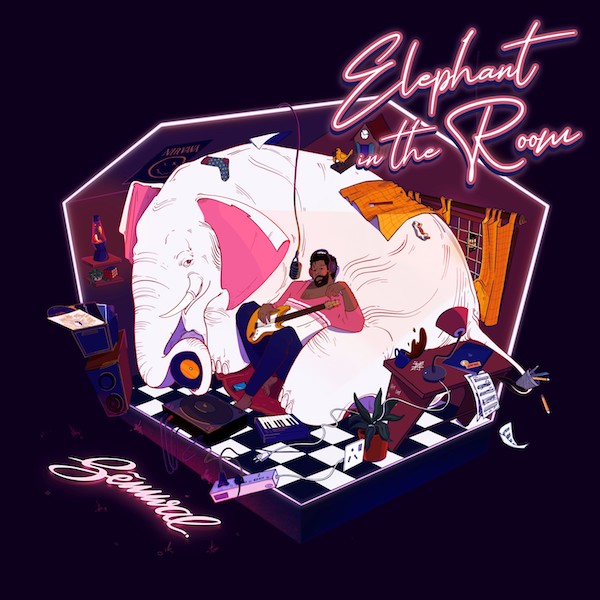 You mentioned a gap in the Punjabi indie scene when we spoke. If that's where you're headed, what do you plan to do and do differently to fill it?

I feel we don't have any prominent indie singer-songwriters in Punjabi. I am collaborating with my good friend Roop Ghuman to write some meaningful Punjabi music. We've completed one song called Tasveer and we'll be releasing it by June.

There are also some other Punjabi projects I'm working on and will slowly start dropping some music from a different artist moniker as well.

We all love working for ourselves, but very often we have to work for others/money too. Tell me about the commercial projects that you are REALLY proud of.

I have done a lot of ghost-work so I doubt I can point you to those projects. There are some songs I've worked on that I am really proud of, but they haven't been released yet. One of them is a song called "Ik Ik Pal" by Sahil Syndicate. Me and Arjit composed and produced the song, I think it will be released in a month or so. We're also working with Kabir Singh (popularly known as Acoustic Singh) and Siddhant Kaushal (popular Bollywood lyricist) as a composer/producer duo for their upcoming original music.

Last, a really fun project that I got to work on was Mexico by Karan Aujla. It's produced by Yeah!Proof and I helped him out by playing electric guitar on the track.

What's next for Semwal?

I'll release a few more of my singles and then club the ones like my EPl into Elephant in the Room (Deluxe Edition) - which will be my debut album. The collab EP with Sparsh will also be out by the end of this year. Then there is the collab with Julie and Roop and also the indie Punjabi music project.
LISTEN TO ELEPHANT IN THE ROOM