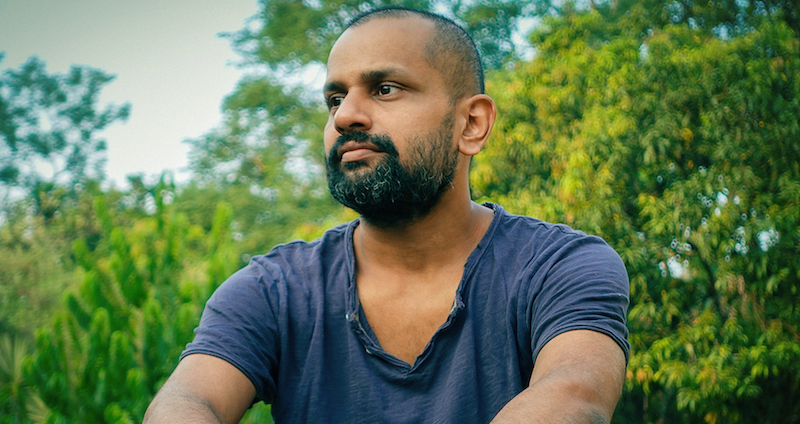 Neuman Pinto's EP Let's Go Back Is A Reminder About How We've Swapped Simpler Times For Faster, More Anxious Lives  
A little over two decades ago, I first saw Neuman Pinto perform on stage at the St. Andrews College Auditorium. Many students from Andrews hail from choir-singing backgrounds and it's only natural that they end up forming or joining acappella groups. Though acappella was uncommon in the rest of Mumbai in those days, it was a regular affair on the Andrews' stage. And while the college was a chockfull of musical talent, Pinto stood out with his Paul Simon-like vocal textures set to surreal doo-wop harmonies.

So here we are, after all these years, and Pinto has forged quite a career in the commercial music industry, yet staying loyal to his roots. His newest EP is a testament to it.

"Let's Go Back is really about how we cling to certain moments. Moments which remind us of simpler days." Pinto tells me, "Life has gotten so complex and as we're getting older, we really must attempt to step back and remember those times. One can learn a lot from them and sometimes even relive them, if one wants to."

My conversation with Pinto made me feel like I was catching up with an old friend after ages, except that we didn't know each other at all and I had only been privy to the singer's performances on stage. So very one-sided!

But what he talks about in Let's Go Back really hits home.

At the outset, Pinto's influences are obvious. You've got your Simon and Garfunkel and your Cat Stevens and you also have a bit of Fleetwood Mac tossed in there. In fact, the title track begins with a bit of finger-plucking and minor chords sprinkled over a bright arrangement that soon switches to a folksy run, reminiscent of Simon's Graceland. It is also around this time, the 50-second mark, that we're introduced to the zingy voice of Bianca Gomes; One half of the band Shor Police (With Clinton Cerejo) and in real life, Pinto's better half!

"Bianca is a brilliant vocalist," He gushes, "She has better sensibilities than I do, plus she's been in the industry longer than I have. It was a special experience - after all these years of being married, this is the first original song we've sung together. And even more so, because I am actually singing this song with the person I am singing about!"

Not one to let apt moments slide, I say to Pinto - Let's Go Back. After all, he's one of those handful of people I've come across from that era to have continued to pursue music as a career.
One of Pinto's greatest talents (We know from his trajectory as an artist) is to do with his vocal harmonies. His background and exposure enables him to create remarkable vocal arrangements and perfectly laid 'Oohs' and 'Aahs'. It definitely hasn't gone unnoticed. In fact, eons ago, his talents got the attention of Bollywood composer Amit Trivedi, who then himself was an up-and-coming film composer. So impressed was Trivedi by what Pinto could do with vocal arrangements that he called on Pinto to sing backing vocals on virtually every project he had in the pipeline.

"I consider myself very lucky to have this background. The grasp of singing harmonies grows to another level when you train in a choir. And I really appreciate Amit giving me the freedom to do what I do best, what I was good at, and letting me shine in the moment." Pinto beams.

To date, Pinto has been part of a prestigious string of films including Bhootnath, Fashion, Aamir, Main Aur Mrs Khanna, Veer, Udaan and Kahaani.

So I ask him - How does an erstwhile choir/acappella singer with American folk influences reconcile Bollywood?

"Let me be honest here... Straight out of college, my Hindi wasn't all that great. But I was fortunate enough to have worked with Nickelodeon and Disney in my early days. At the time these two channels had just entered the market, and they had a lot of material - films and cartoons - which they were about to release in Hindi. Though it wasn't great pay, I gained so much from it in terms of getting better and more comfortable with Hindi as a singing language. It made me better at performing in Hindi in front of a mic."

It's interesting to note that Pinto's acappella group Conchorde had arranged the music and sung for the Indian adaptation of the coming-of-age play The Graduate (Based, both, on the 1963 book and the 1967 film) directed by Divya Palat with Zeenat Aman playing the seductive Mrs. Robinson. More Simon and Garfunkel there, I reckon!

But now, back to the EP.
Pinto's second song If You Believe focuses on his relationship with his son and what he wants to give him, as a father, ideology-wise and in terms of lifestyle.

"With this song I also wanted to reinforce that life can be simple. While he can aim for the stars and do whatever he wants with his life, he should know that he can do it with simplicity. It's why the song begins with simple things like bicycles, pony tails, teddy bears and toy airplanes, things that brought us joy when we were young and not money, fast cars and whatever else the world tells us is important."

His third song Till Morning Comes, featuring Murishka D'Cruz, is about relationship ups-and-downs and making them work.

"I remember the first time I heard Murishka sing. I was like - oh my god! She sounds like Stevie Nicks! I knew instantly I had to write a song, specially for that voice. After I'd written it, which I did with her and only her in mind, I had no plan B, no one else to ask had she said no. Thankfully she didn't. When I did eventually hear her vocals on it, I was like - this is perfect."
And finally, the now-father of a 9-year-old, sings for his son again in Over Again, the last song on Let's Go Back. One which stems from a time he was working and therefore, unable to see his son for two days straight.

"Thing is, I've never had a nine-to-five job, which makes me quite the hands-on father. Those two days really broke me down. I wanted to give him all the time I could and it got me thinking about moments in our lives where we make certain choices and later realise they may have been selfish. The only thing we can and should do is make amends. What has happened has happened and in order to move forward we need to accept it and change things for the people we love, especially our kids."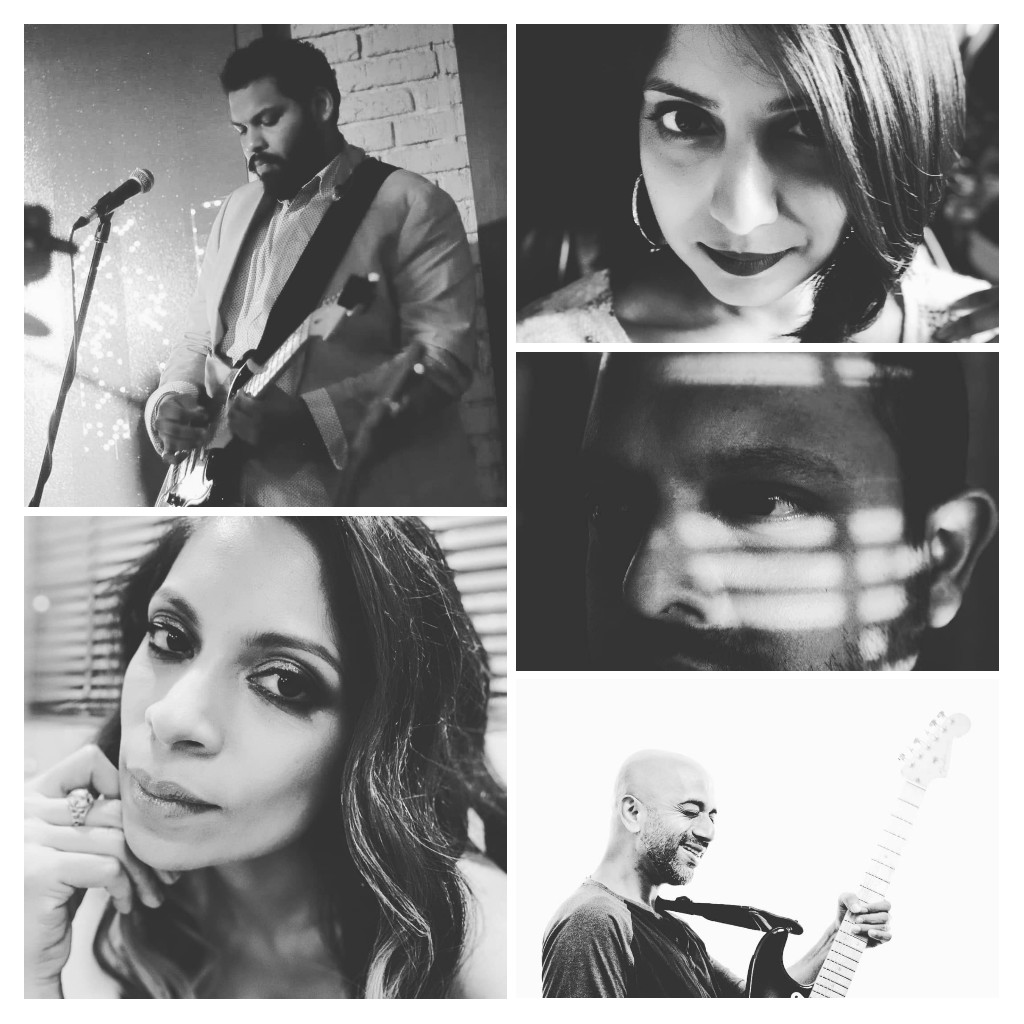 Let's Go Back is produced by Shon Pinto and Roland Fernandes and recorded entirely at Pinto's home, save for Let's Go Back which was recorded at Shon Pinto's home-studio. The EP has been mixed and mastered by Chester Misquitta.
"What's next for me? Well, commercially, work comes and goes. There are projects I'm doing from home these days, but who knows how long it will take for our professional lives to get back on track. However, there is something I'm really looking forward to - I'm trying to get a Hindi writer onboard because I really believe if my music is interpreted well in Hindi - and with the right sensibility - it would really work. It would also increase my fanbase and the people that I would like to reach."
LISTEN TO LET'S GO BACK