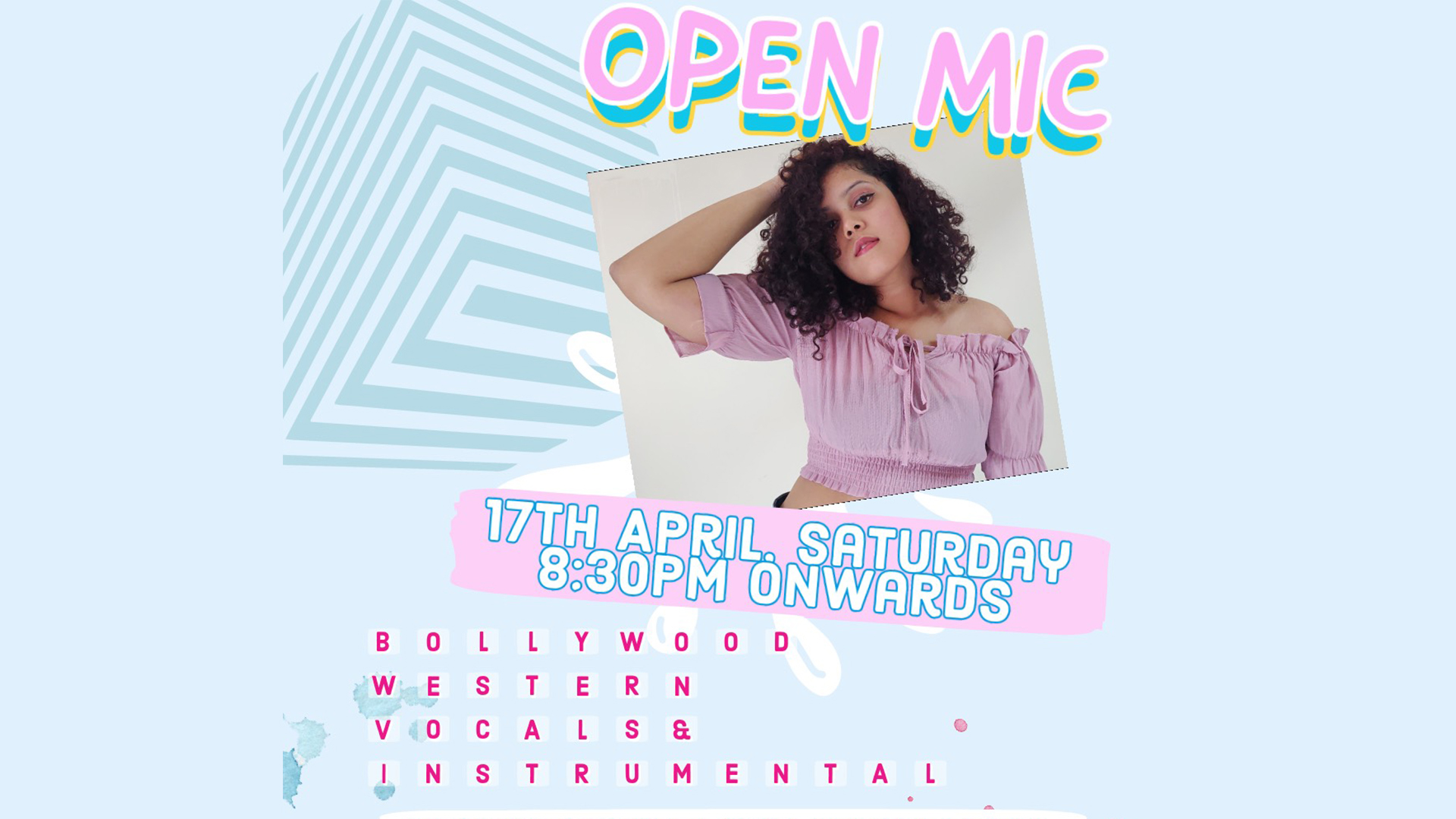 Online Open Mic With Palak Bheda
Open Mic with Palak Bheda is a well-known regular open mic event, where Fresh Talents get a chance to network and showcase their talent on an emerging and non-judgmental platform at this event.

This is an open mic event for the entire music community to come together, for the audience who love music, for people to come together and know each other better. There will be all parts of music from covers to originals to instrumentals. No language restrictions. Let's make this a beautiful evening to remember and forget the stress that Covid-19 has brought upon us.

1-2 songs per person, number of songs will be allotted as per the number of registration received. It starts at 8:30pm and there's no limit as to when it ends, people can stay for as long as they want to. Hoping to see a lot of new faces from all over the world come and join in and make it merrier.
GUIDELINES FOR THE OPEN MIC

- Only Clean Content is allowed
- Slots will be allocated based on the number of entries, which should be strictly followed
- INR50 Entry Fees will be applicable to both Performers and Audience
- Selected Performers should reach the venue before 30 Minutes
- Last Minutes Cancellations are not allowed
- The link for the event will be sent via email and whatsapp to the person who has booked the ticket 4 hours prior to the event

For Details: +91 9833183835