Mumbai Alt-Rock Outfit Last Minute India's Latest Single Kaagaz Ki Naav Is Perfect For Offbeat Musical Dramas, Television and Web Series 
As I listened to Mumbai-based Alt-rock band Last Minute India's latest single Kaagaz Ki Naav, the first thing that popped into my head was Anurag Basu's critically acclaimed film Life In A Metro. In a nutshell, it's music made for montage sequences. Music that takes stories forward.

"The band formed when I was in Engineering college," Co-founder of Last Minute India Subodh Gupta tells me. "I don't know why we do this... Pura Engineering karne ke baad we realise we should have pursued music instead!" He quips.

It's true, Engineering students leaning toward careers in music and film is practically a cliché. But Last Minute India's résumé shows us that they were, in all probability, born to pursue music. Unlike a myriad of artists I've encountered, these guys skipped the 'covers' phase entirely and began playing their own originals. Within seven months of their inception, they'd won forty-two college competitions, including the prestigious IIT BHU, MTV Searock and Redbull Spotlight. In fact, while still in college, the boys signed a contract with Redbull to release one track.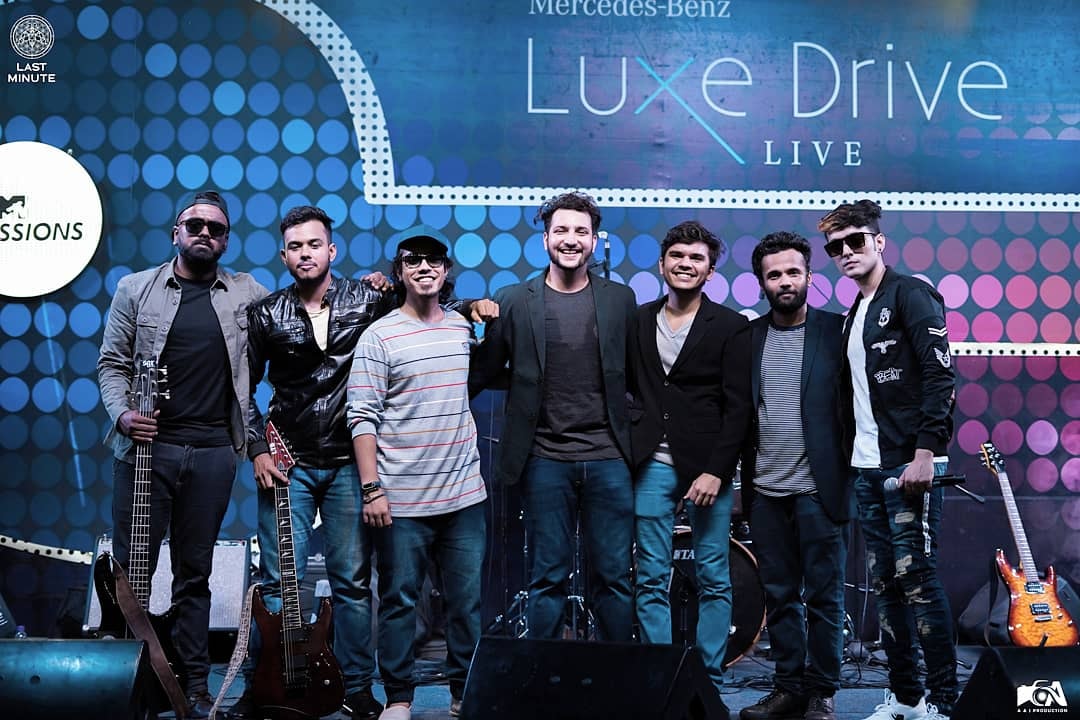 "In our college days, entry fees to competitions would be in the ballpark of 600 Rupees. But we stood the chance of winning amounts greater than 12,000 Rupees. Our motivation to win was literally money. After all, to make good music one requires good gear!"

If you're wondering what the anecdote is behind their interesting-as-hell name is, well, it's nothing as profound as you'd imagine.

"Hmmm..." Gupta smirks, "So my bandmate, Bhumit Gor, wanted to enter us into Battle of The Bands. We didn't have a name, so we had to come up with one last minute. Since 'No Name' wasn't an option, Last Minute India it was!"

Today, the band comprises vocalist Abdul Shaikh, trained in Hindustani Classical and Western singing, lead guitarist Austin Furtado, keyboardist and producer Jay Jain, drummer Yash Khona, rhythm guitarist Bhumit Gor and, of course, Subodh Gupta on bass, backing vocals and writing duties.

Gupta tells me they're a lot serious these days. All work as sound engineers and in various other capacities at music studios while devoting a chunk of their time to their own music.

"I remember our first-ever release, Aao Na, had organically reached 50k streams on Spotify. At the time, playlists didn't exist, we got this traction without having to feature on one. We also got a lot of love from listeners all over the subcontinent. It was then that we realised the importance of being organised in the music industry, about building a team of professionals apart from the musicians who can do things to help with visibility and outreach."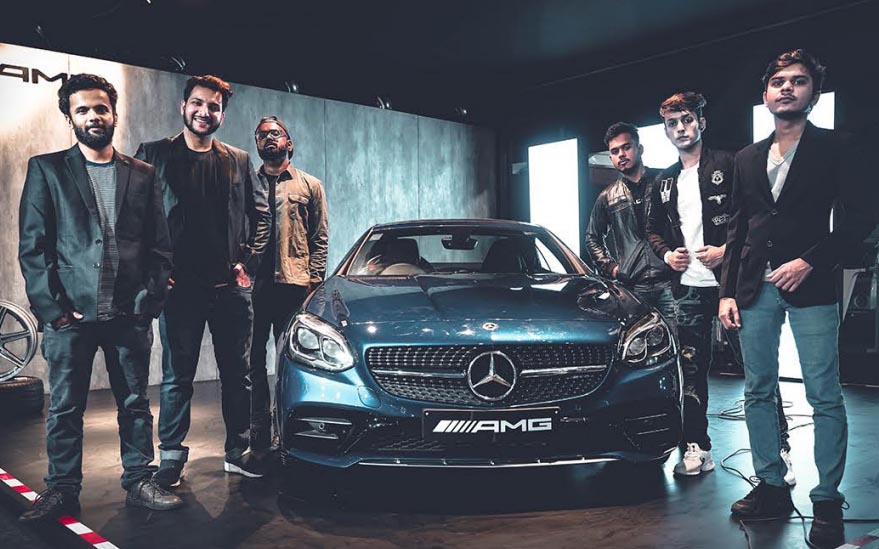 Gupta realised early into the lockdown that as tempting as it was, less-than-impressive online gigs and other such pursuits weren't working for them. Instead of constantly putting out impromptu musical performances on social media, they chose to use this time to focus on their finesse. The band already had a history of making well-thought-out decisions in the realm of brand associations. Past achievements, including Mercedes-Benz Luxe Drive Live MTV Sessions and TVS Racing Moto Soul where they shared the stage with Indian legends Euphoria and Parikrama, show us how a bunch of students with the right focus and preparation can reach certain milestones in their careers.

"If you hear our mixes, they're louder and crisper than the average Indie number. One can say, they lean to the Bollywood side of things. Make no mistake, this takes a lot of prep and investment. We have to book studios that are big enough to accommodate the whole band because we prefer to record our songs start to finish and with all instruments being played. It also means we all have to earn properly. It's the only way we can allocate finances towards our music."

Last Minute India is also one of countless bands who find themselves in the numbers game today. Essentially - keep up or get left behind. But separating them from the crowd is how they play the game.

"We don't use any weird marketing techniques to blast our music out aimlessly just to rack up views and streams. In this moment, we're all about expressing ourselves in a way that audiences truly listen to us. To us, every outlet is equally important. Take for example a platform like Ok Listen! - We are continuously checking our performance and tracking our rising numbers. The first step towards effective marketing is thorough analysis." Gupta iterates incisively.

Speaking of positive stereotypes, I'd say, spoken like a true engineer! However, LMI is just as focused on artistry. With intelligent metaphors and contemplative narratives, it's no surprise I can't seem to get enough of their music.

"Kaagaz Ki Naav is quite literally about how we make and watch paper boats float away. I mean they're just paper boats, right? We know they're not going too reach far and will whither eventually. Yet we do it with a certain excitement. Metaphorically, this applies to our lives and relationships as well. Do we give up knowing the end of it? Do we go on with the same excitement?"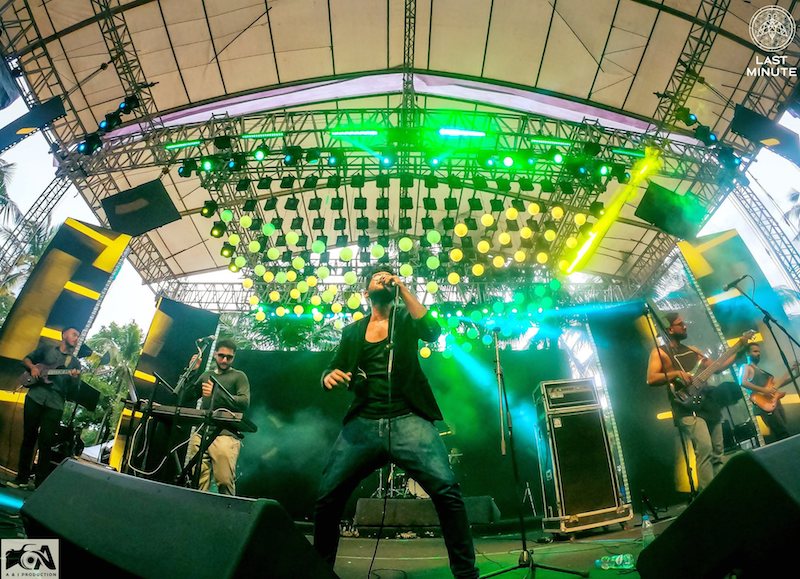 I always believe no form of experience goes to waste. Even if the only thing one gains from them is the sheer pleasure of telling a good story. And that's one thing Last Minute India is full of. Good stories. For example, their mix and master engineer is a doctor by profession. That's right, a proper medical doctor who has practiced at Sanjeevani Hospital in Nashik.

"It all began with a gig we played at High Spirits in Pune. We'd never met him but he'd watched us perform that evening. He then mailed us telling us he'd like to work on a professional recording for one of our songs and he'd do it for free. Being college students, we obviously agreed immediately. When we heard his mix, it was so good we released it on the very same day. We also made a firm decision to work with him on the rest of the album!"

This doctor we've been speaking of is Jagdish Bhandge, owner of Apostrophe Studios in Nashik.

"Last year, we finally decided to go for two days, stay with him and record our stuff. When we reached there, we saw that the guy had a small hospital on the ground floor of his house, while he resided on the first floor and had a full-on studio on the second. There were four rooms... In the first they were recording drums, in the second someone was programming something, in the third they were recording guitars and so on. It was crazy! Plus we got to use this phenomenal custom tube amp built by Mihier Wankhade (Freereign Amplifiers). Being sound engineers, it was the best playground we'd ever seen!"

Kaagaz Ki Naav released on March 12th this year and has gone on to register close to 87,000 views on YouTube and over 88,000 streams on Spotify.

WATCH KAAGAZ KI NAAV