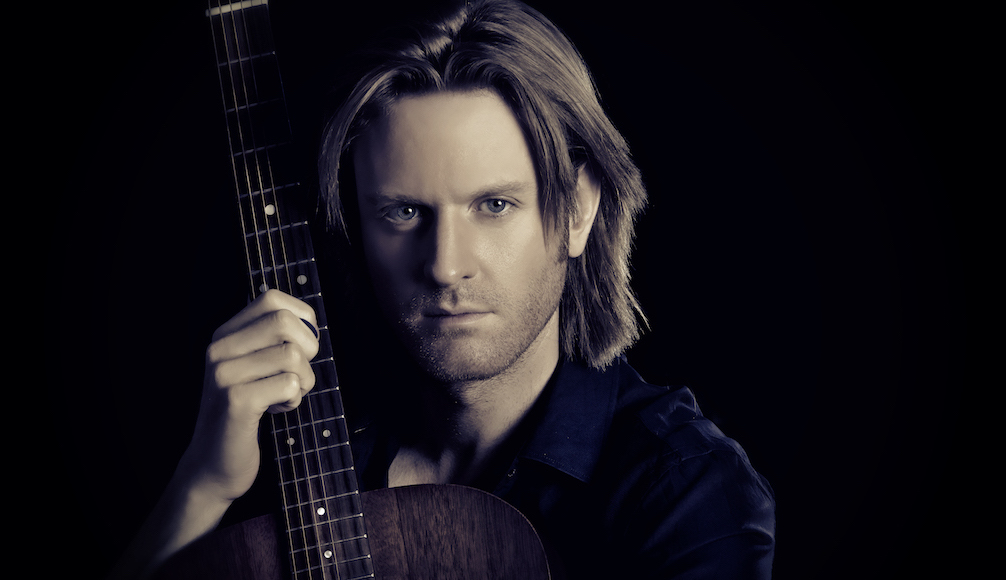 American Actor-Singer-Songwriter Alexx ONell: Why I'm Ecstatic My Album Never Released, And Why It Never Will!
Just five minutes into my conversation with actor-singer-songwriter Alexx ONell, and I know this is going to be a masterclass of sorts... one with a bizarre title. Something along the lines of 'Why I'm Ecstatic My Album Never Released, and Why It Never Will'. Yes, you heard that right. ONell's debut album (which was all set to be put out by a major music label, no less) never actually saw the light of day. So why am I talking to him at all, you ask? Well, his singles have indeed released, and to significant acclaim - most recently, Twenty Days. And while that fact, in and of itself, isn't all that unusual, the journey that brought him halfway around the world, and finally to the release of this third single here in India, has been 'unique' to say the least. Though, it starts off familiar enough...

"I remember sitting in my bedroom in Connecticut as a sixteen-year-old, writing music and thinking - Wow, if Sony, Universal or David Geffen heard this, I'd be done with my struggle!" ONell reminisces, laughs.

The hundreds of independent artists I have the pleasure of knowing have similar dreams to the ones 16-year-old ONell had. That the struggle would end the day a major label noticed their talents and signed them immediately. But it turns out, ONell has spent a considerable amount of time (read years) trying, delicately, to extricate himself from a deal with a major label and go the independent route instead. Not the outcome one would expect.

"I realised I was trading one set of headaches for an entirely different one such that when I was in talks with European Distributor Believe Music, they told me during one of our early conversations, 'Don't worry, if you want to sign with a major (label) down the road we won't stand in your way'. I was immediately like - No! I'm an independent musician. I'm done with this label fantasy."

"So what went down?" I ask him.

"A lot. It seems music labels will do everything in their power to make money, and that's fine, but for the artist it feels like they won't take risks or put in effort to develop the talent, or even the content. They want to discover everything 'ready made', with all the songs recorded, videos shot, and marketing plans made. And the funny thing is, with me, that's pretty much what they got. Where things fell apart, however, was when I realised only one or two of the songs on my album would be promoted, and saw the vagueness around that promotion. Ultimately, I just didn't see anymore what, except a fancy logo and a big name, the label was actually bringing to the table. But—no hard feelings, it was a lesson I needed to learn, and only one of many along the way."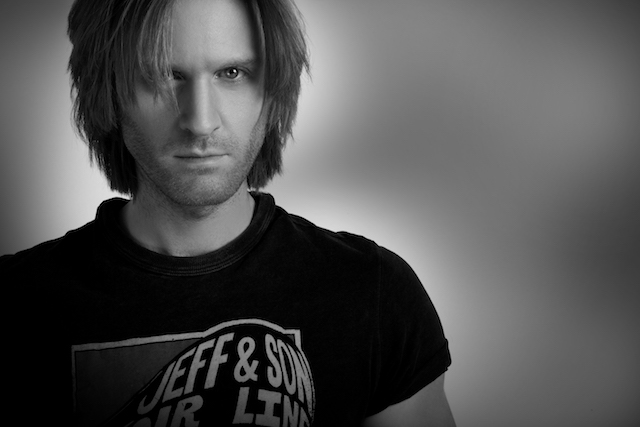 ONell is quite happy to release singles these days, and to do it on his own terms. "To be honest, I make my money acting in films and web-series, I'm not starving. I really don't need a pay-check from my music to buy my groceries. And though the timing was odd, the lockdowns gave me the opportunity to turn my attention away from acting and on to my music. I was even able to reach out and connect with some amazing artists, not only in India, like Debarpito Saha and Delraaz Bunshah, but also to the UK where my music was mastered by Donal Whelan and mixed by Ben Hillier who has worked with industry legends like Depeche Mode among others."

With age comes experience, and ONell, having made the mistakes he made, continues to notice disturbing trends in the music industry.

"Many kids signing with major labels don't really understand digital distribution, licensing, copyrights, and royalty streams. The simple fact that they need to have a P.R.O like ASCAP or IPRS to get their song-writing royalties. Or that it's crucial that you send your music to platforms like Spotify three weeks prior to release so they can review, curate and put it on playlists. It is also important to register it with a publishing administrator like SongTrust. Even something as simple as working with MusixMatch to ensure the lyrics show up when you add your music on Instagram can make a world of a difference. It's all one massive jigsaw puzzle and sadly there's no one resource to rely on as a comprehensive guide! At the start I didn't understand these things either. And after rushing to release my first single Still On My Mind and making every possible mistake, it's only now with Twenty Days that I feel I've put most things in order, and hopefully, for the first time, properly, if not elegantly, taken a song from composition to release."

Did I mention, ONell, the now-proud indie musician, has another job? That's right, he's an accomplished actor in the Indian film and television industry. Think back. You've probably seen him on screen before, whatever your preferred genre/language/format may be. He has acted in feature films, TV Programmes and web-series in the Hindi, English, Bengali, Malayalam and Tamil industries. To drop a few names here - Jhansi Ki Rani, Madrasapattinam, Urumi, Chittagong, Joker, Yeti Obhijaan, Main Aur Charles, Roohi, Inside Edge, Bose: Dead or Alive, and Aarya. An extensive list, yet far from exhaustive, that's not even covering half of his body of work.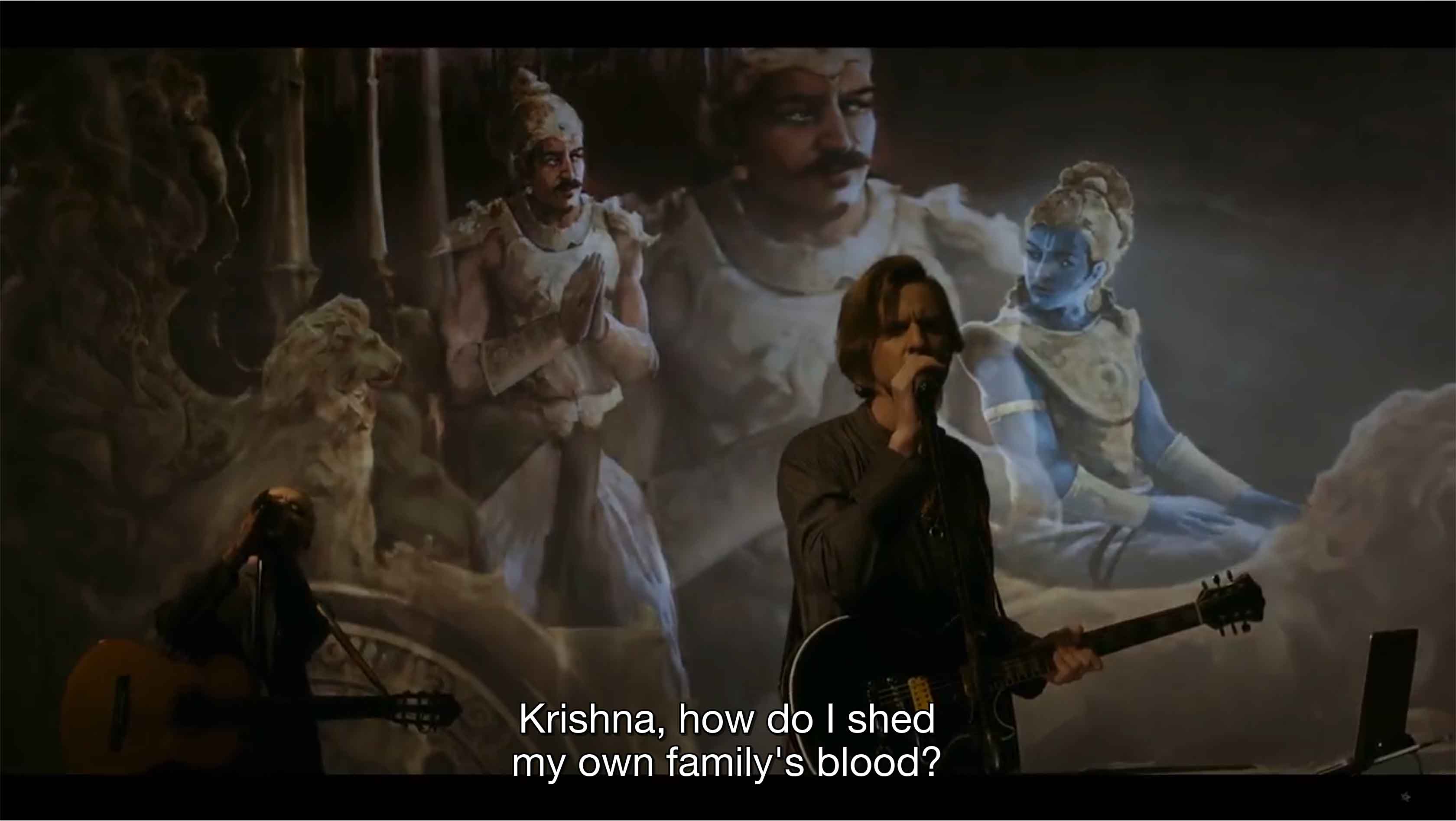 In the current outsider/insider debate in the film and entertainment industry, I wonder how ONell, the ultimate outsider, landed in India and went on to achieve his "Indian Dream", so to say.

"I was an actor in the US from a very young age, probably around 13 or 14, but never imagined I'd do anything overseas. Then, after university in Boston, I got a job in marketing which sent me to South Africa, the Philippines and India. In India, I met some lovely people, many of whom were involved in the entertainment industry. I picked up some modelling assignments and then ad-films on the side. Turns out, people who make ads also make feature films," He chuckles. "And that led to my first two films Cheeni Kum and Loins Of Punjab Presents. I was then approached for the popular dance reality show Nach Baliye and after six weeks of toil, and pan-India exposure, there was no looking back!"

His first single Still On My Mind, released in April 2020. The passionate video, which features actress Shama Sikander, is told through a series of flashbacks, and is the story of two lovers whose story is drawing to a close (though, with a twist). The song immediately takes the listener back to the 90s and early 2000s and is quite reminiscent of Counting Crows and the late Tom Petty. Interesting to note, the backing vocals were provided by Arijit Singh (Yes, the Arijit Singh).

"I met Arijit at the studio when I was recording. He's such a great guy and so humble. After listening to the song, he agreed to do the backing vocals on it!"

We end up laughing about how Arijit Singh's fans online didn't take too well to the fact that he'd done backing vocals for ONell. I can't for the life of me imagine why. Artists collaborate in this way all the time. Remember when Clapton played rhythm guitar for Knopfler and Sting sung the backing vocals?

His second single, A Bhagavad Gita Song, came in the aftermath of his role in the web-series Aarya, which required him to memorise parts of the Bhagavad Gita.

"The song is about Arjun speaking to Lord Krishna, who is disguised as his chariot driver. There, at Kurukshetra, looking over the vast expanse and the army assembled against them, Arjun is about to lay down his arms. It is then that Lord Krishna tells him while there is no sin in defeat, but there is in surrender. That spoke to me, the idea that we may think that this pandemic is going to get us all sick, but at the end of the day we have to do everything we can to fight it. Even if suffering and death is inevitable, we must still do our duty to rise against it, because in surrender is sin."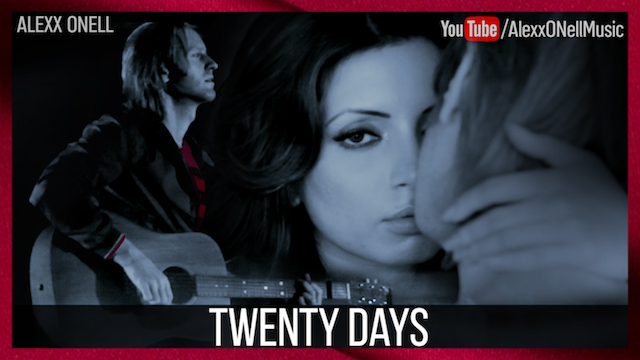 His latest single Twenty Days is a love song that's... not quite. Imagine having met someone, shared brief moments with them, only to have them leave for a period during which you're wondering whether there was something there. Whether to give your heart to this person. What if she rejects you? What if she's moved on to someone else? What if she didn't feel the same way about you in the first place?

"It's a strange song in the sense that it is neither a song about reuniting nor the sadness of separation, nor the longing that comes from being apart. It is about the space in between. The uncertainty that I was feeling twenty days before I was about to come face-to-face with the girl that I was in love with at the time. I'd been telling her 'I'm fine being friends' and 'Let's take it slow'. But, now in this moment I'm wondering, should I stick with that, or should I tell her the truth? Will I really be fine with friendship or do I need to risk it for something greater? Sometimes the answer is yes and sometimes no. In this song, I'm essentially obsessing over the decision and thinking through each of the outcomes."

The idea is relatable, and yet I doubt I've heard any song about it. I know I felt exactly the way he did when I met someone four years ago and she left in a couple of weeks. Thankfully, I waited, and I shared my feelings with her upon her return because it has been four years and we're still together!

What's great about each of ONell's singles is despite the finesse behind his recordings and the phenomenal mixing and mastering, they'd sound just as good unplugged.

"Truly, the value of music to me is how well it stands up when you take everything else away. With Tracy Chapman, for instance, when you just read the lyrics to Mountains O' Things, it doesn't matter if there's any accompaniment at all."

He compares it to infatuation and love. With most popular music, we develop an infatuation with the melody, the beat, the feel. And as it always goes with infatuation, we get over it; we move on from it. It's why pop music becomes outdated so quickly.

"I can be infatuated with a melody, but if you want me to fall in love with it, it's gotta be something like Simon and Garfunkel's The Boxer, or Ed Sheeran's Photograph. I can be infatuated with a song they play at a club, but I truly fall in love with what I find when I dig deeper and really understand and relate to the lyrics. Of course, at times, infatuation can lead to love. A splendid example would be John Mayer's Daughters. It has a nice simple acoustic production, and a hummable melody that draws you in when you first listen to it. That's the infatuation part. But then you fall deeper and deeper in love with it each time you play it and discover the meaning that lies beneath. Mayer didn't win a Grammy for "Song of the Year" for the melody, or production, or the instrumentation, or even the vocals. He won it because all those things that you get infatuated with, led to love when you recognise the true meaning of the song and how each part works together."

By the end of our phone call, I get the sense that despite some negative experiences along the way, ONell is truly grateful for the lessons. He has made mistakes, alright, but not ones he considers entirely detrimental to his career. They're missteps that actually helped him recognise his true self and things he really wants from his music, and life. And as for the whole label fiasco, he recognises that since he merely licensed his music, and not signed it over in perpetuity, he actually had a comparatively easy time getting it back. In fact, he ends with a sigh of relief for one equally significant reason.

"I recently looked at the art that was prepared for my debut album. To me, it was still beautiful and felt complete and somehow tangible. But at the same time, I was overcome with relief that it never released. By putting the album aside and choosing instead to release each song, single by single, I feel I'm getting the chance to do justice to each of them. So while I can assure you, that album will never release, maybe, if you wait a little, and you look back after a few months, you'll begin to see something take shape. Because they're not just songs existing in isolation, they're chapters of a story – and to me, it's a journey worth sharing song by song."


WATCH TWENTY DAYS
LISTEN TO ALEXX ONELL