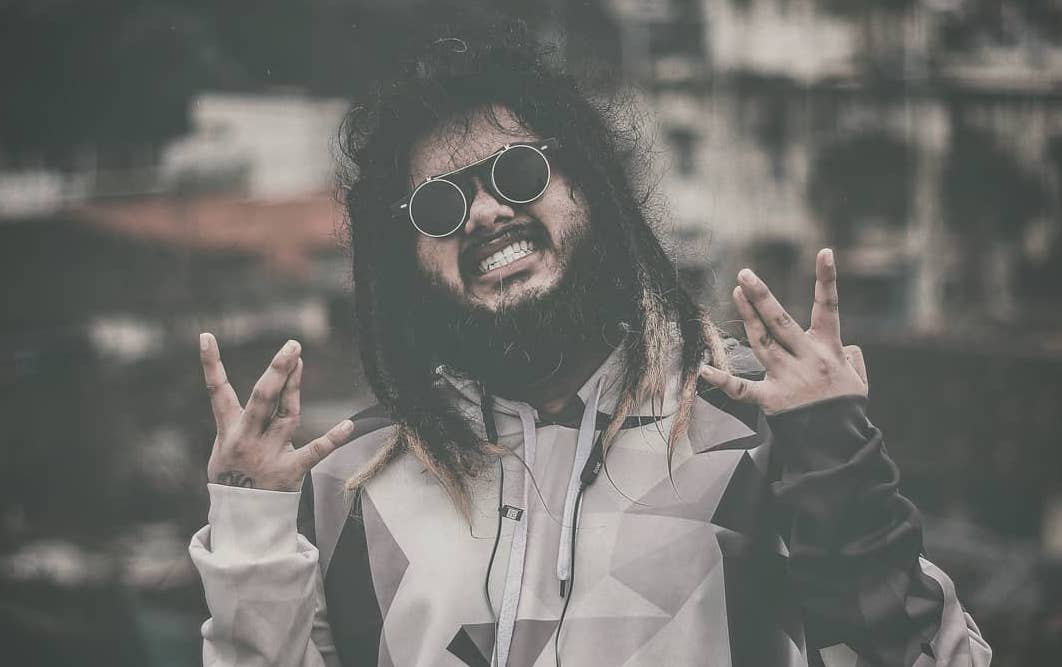 Jazzy Nanu - Bringing Marathi Rap to the Forefront
Rap music has been around the Indian music scene for decades now, but I'm sure we can all agree that the renaissance of the 2010s is what most of us would now associate with desi hip-hop. What we have fondly come to refer to as Gully Rap. It was perhaps the first time the genre justified its existence in India. It was raw and suddenly very socially relevant.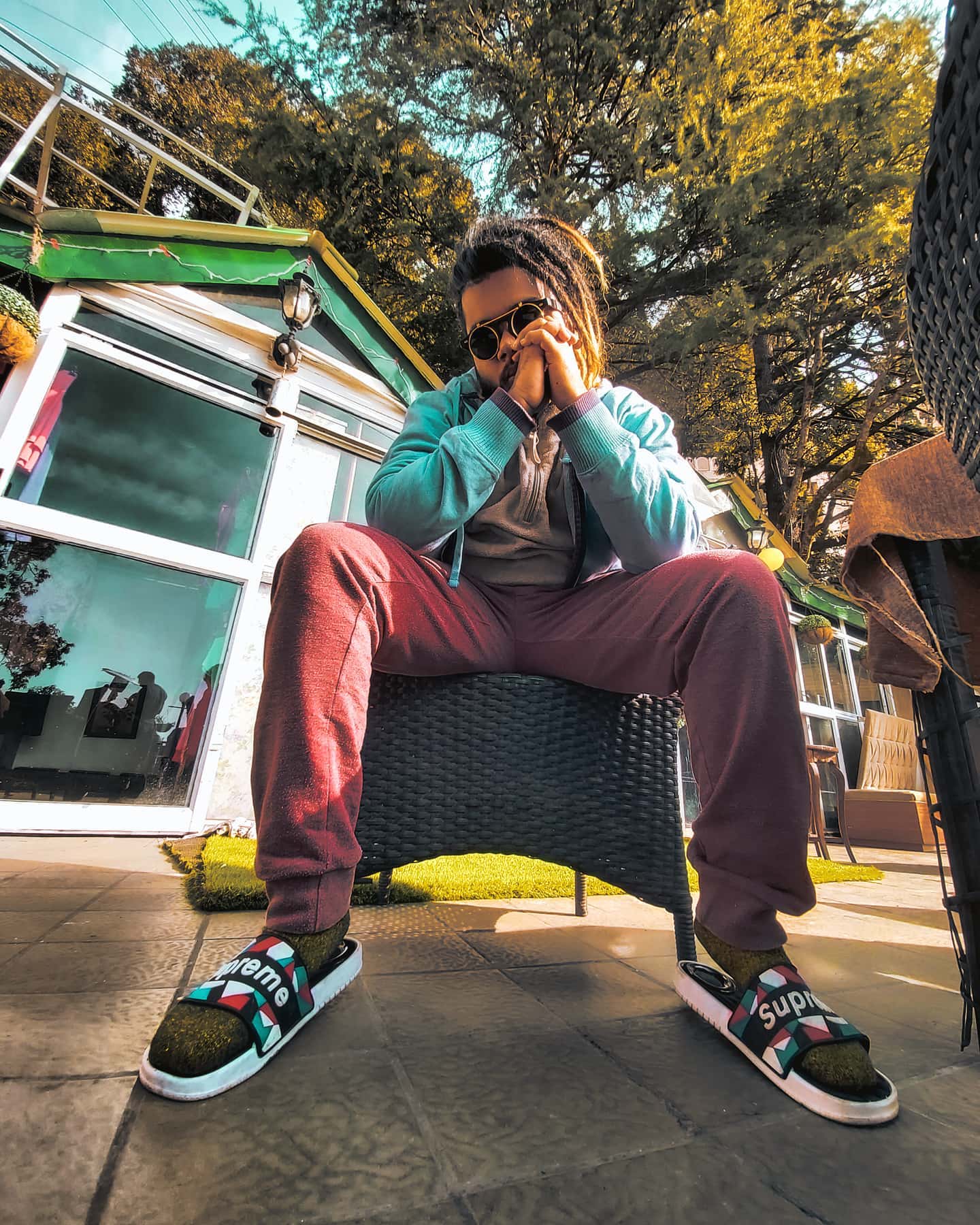 It's not uncommon now to see rappers release tracks in almost every Indian language, the most popular still being in Mumbai-hindi (Bambaiyya Hindi), a Hindustani-based pidgin variant incorporating words from Marathi and sometimes Konkani. For many years the dialect was criticised for being very informal and sometimes disrespectful. In fact, the Bollywood film industry, for years has promoted the dialect as one spoken by by uncouth and crooked characters. Film critic Shoma A. Chatterji in her paper, 'The Culture­specific Use Of Sound In India Cinema', writes, "Indian films have the unique quality of different characters speaking different varieties of Hindi according to their social status, their caste, communal identity, education, profession, financial status, etc. Thus, within the same film, you have the educated hero speaking very good Hindi peppered with impeccable English when needs be. The heroine, if she is semi­literate and comes from a rural setting, speaks in some dialectical, hybridised form of Hindi to suit the costume she is wearing, which reflects the region she seems to come from. The villain's goons, speak in a special vulgarised, Bambaiya (from Bombay) Hindi concocted specifically to typify such screen characters in Hindi cinema."

Today, however, Mumbai-Hindi's popularity has increased to such an extent that it's not uncommon to find people in other parts of India using words like 'Bindaas', 'Tapori', 'Chikna' and 'Lafda' in every day conversations. If fact, many chaste Hindi speakers I've met find the dialect endearing and sometimes likening conversations to siblings teasing one another.

Endearing is what I felt when I began talking to twenty-two-year-old Shashank Katkar, AKA Jazzy Nanu, one of Mumbai's most consistent Marathi rappers. The rapper and professionally-trained sound engineer from Dongri is ultimately 'Bindaas', even when discussing the depression he's experienced from time to time. He doesn't really have a particular theme in his writing and instead writes exactly about what he's feeling in that moment in time. He's equally comfortable rapping in a movie as he is rapping in a cover song for YouTube.

"Listen to this album, bro, versatile hai!" He tells me.
"I began rapping five or six years ago and though I've done some stuff in Hindi, I prefer to rap only in Marathi. It's important to me to use my music to promote my language."

I, too, think that music is a great way to promote a language or a culture, far better than the alternative of pushing it down people's throats as we've seen in the past. Marathi is a beautiful language and in my travels between the southern most areas of Maharashtra to the northern most, bordering Madhya Pradesh, I've had a fantastic cultural experience. Just last night, I celebrated Diwali with friends who come from almost every corner of the state, from Aurangabad in the Marathwada region, to Murbad, closer to Mumbai and even the coastal Konkan region. What we had was a beautiful symphony of accents, dialects, cuisines and conversations all connected by a common language serving several religions, cultural and ethnic backgrounds.
Jazzy Nanu's YouTube channel not shows him growing up from his teens to his twenties but also shows him grow as an artist. Below is one of his first releases, 2016's 'Kyun'.

He's not afraid to lay himself out in front of his listeners, whether he's rapping about his state of mind, religious equality, corruption or even marijuana (Which seems to be going through a bad bout of criticism these days).

"There's never been a case where someone has smoked up and then go and run over seven innocent pavement dwellers. No one ever smokes a joint and comes home to beat the life out of his wife and kids. Yet alcohol is available freely and society seems to not judge people as badly for drinking. There's a lot of corruption rising from this sort of prohibition and that's why I use my music to talk about it."

His big break came in the form of the 2019 Marathi movie Rampaat in which he collaborated with popular Marathi rappers A-Jit, J-Subodh and Axsboy (with whom he's collaborated on many occasions before). It's by far one of the grooviest rap songs we've come across in a movie soundtrack and also the first Marathi rap song for the big screen.
"Like many other musicians, I went through a tough time during the lockdown. But the positive to it was the number of songs I've released. I think somewhere between 25 and 30 songs!" He beams.

We loved his recent Marathi remix of WHATS POPPIN by Jack Harlow. Though we weren't fans of Harlow's original mumble-crap, we really liked Jazzy Nanu's lyrically-superior version 'Kai Challay'.