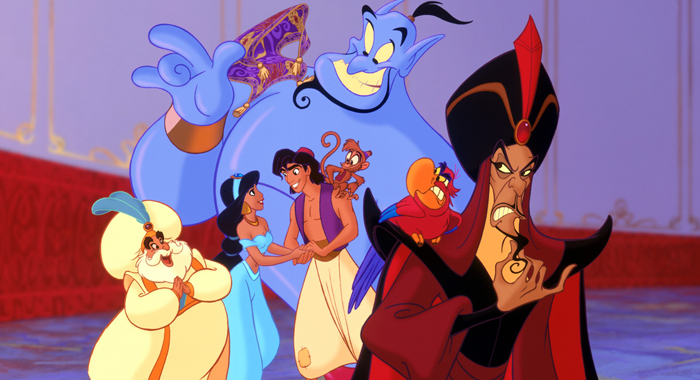 2020 got you down? Kids pick 10 songs to brighten your mood!
How did the little Zoomers and the even younger Gen Alphas handle the lockdown? Quite well, apparently. I got in touch with a bunch of them to get their opinion on matters of grave importance, like music! While most of the world was sulking, the little ones were having the time of their lives (well, sort of), what with schools, co-curricular activities and even birthday parties going into social-distancing mode.
Buckle up, adults. If by the end of these songs you're feeling positive as heck, then you're just going to have to accept that you have no affiliation with happiness anymore :P

'Dig a Little Deeper' from The Princess and the Frog
My favourite lines - "Money ain't got no soul / Money ain't got no heart / All you need is some self-control / Make yourself a brand new start"
'Belle - Bonjour' from Beauty and the Beast
My favourite lines - "Look there she goes / that girl that's strange but special / A most peculiar mademoiselle."
'Circle Of Life' From The Lion King
My favourite lines - "It's the circle of life / And it moves us all / Through despair and hope / Through faith and love / 'Til we find our place / On the path unwinding"
'Us Against the Universe From Phineas and Ferb The Movie: Candace Against the Universe (2020)'
My favourite lines - "And the best thing about family is / You know they're always there"
'Colours of the Wind' From Pocahontas
My favourite lines - "You think the only people who are people / Are the people who look and think like you / But if you walk the footsteps of a stranger / You'll learn things you never knew"
'A Whole New World' From Aladdin
My favourite lines - "A whole new world / A dazzling place I never knew / But when I'm way up here / It's crystal clear / That now I'm in a whole new world with you"
'Son of Man' From Tarzan
My favourite lines - "In learning you will teach / And in teaching you will learn / You'll find your place beside the / Ones you love"
'Under the Sea' From The Little Mermaid
My favourite lines - "The seaweed is always greener / In somebody else's lake / You dream about going up there / But that is a big mistake"
'How far I'll Go' From Moana
My favourite lines - "I can lead with pride / I can make us strong / I'll be satisfied if I play along / But the voice inside sings a different song / What is wrong with me?"
'I've Got A Dream' From Tangled
My favourite lines - "Though my face leaves people screaming / There's a child behind it / dreaming / Like everybody else / I've got a dream"
I guess the kids are alright, and so am I. I use this playlist to finish my morning chores right before I get to work. Try it out some time and I promise you, all you sometimes need, is to get a hold of that inner child!