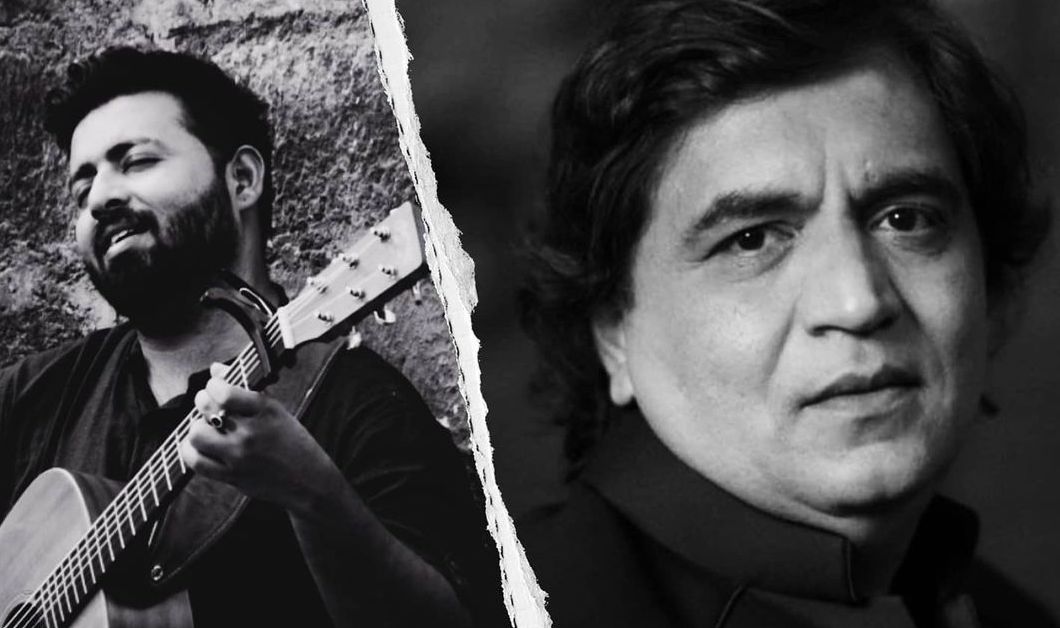 In These Times, Joell Mukherjii's Enchanting Melody Set To Swanand Kirkire's Pensive Poem Is A Sureshot Mood Changer
Ezra Pound defined poetry as a composition of words set to music, thus building on Aristotle's early definition of poetry as the form of mimesis that utilises rhythm, language, and harmony. Harmony, he said, distinguished poetry from other language-based forms.

With his latest single, composer Joell Mukherjii draws from a long, albeit sporadic tradition of the 'Art Song', sometimes characterised by the musical setting of an independent poem or text. Mukherjii utilises his reading of lyricist Swanand Kirkire's poetry compilation Aap Kamai, more specifically the introspective piece Jeevan Ko Kya Naam Dun.

"I was deeply moved by Swanand Sir's writing and felt inspired to compose music around some of his poems," Mukherjii tells me. "This particular poem deeply connected with me somewhere and a tune instantly came to me, which I then developed over time."

Of the many approaches towards musical composition, the lyrics-first approach is less common because it leaves the composer with challenges like unexpected variations in the melody. This isn't necessarily a drawback, as is in the case of Jeevan Ko Kya Naam Dun. Peppered with Kirkire's quotable verse, it creates an indelible impression on the listener.

As it is with reworks, the proof of the pudding is in the original creator's opinion. With Mukherjii's creation, so happy was Kirkire with the outcome, he wrote additional lines to enhance it's beauty. Further, one hears Kirkire's sonorous voice in the introductory narration -
'Chand Pe Chhayi Kaali Badli,
Raat Ki Siyahi Pighle Pighle,
Samay Ki Suiyaan Machhli Machhli,
Har Roz Fizaayen Badle Badle,
Is Wajood Ki Paribhasha Bhi
Pal Mein Gehri, Pal Mein Uthli,
Jeevan Ko Kya Naam Dun Bolo?
Saanse Gayi Aur Saanse Nikli.'
"My partner Chinmayi Tripathi (Also a composer and poet) and I, along with musicians Omkar Salunkhe and Mondip Kalita, are part of the 'Music and Poetry Project' where we popularise Hindi and Urdu poetry through music. Essentially, we compose contemporary songs from classical Indian poetry. This particular poem really seeped deep into my heart and I picked up the guitar and started crooning to it!" He iterates.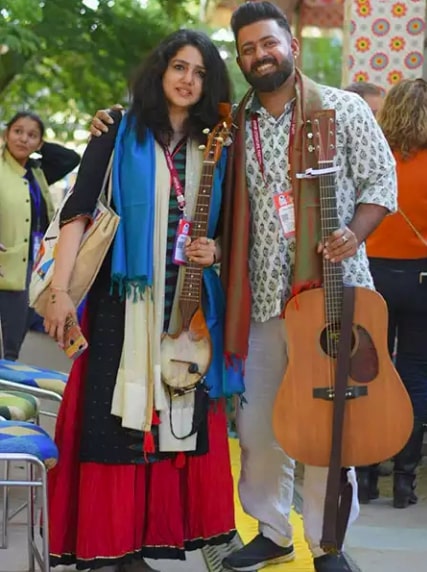 Mukherjii began his professional career in 2013, working with Amit Trivedi on films like Ghanchakkar, Lootera, Udta Punjab and Dear Zindagi. Post which he worked with stalwarts like Pritam, Mithoon, Jeet Ganguly and Amaal Malik on several Bollywood projects. After this initial stint in mainstream cinema, he embarked on his own musical career as a composer. To date, he has composed music for over 150 ad films. In a span of six years, Mukherjii has also released over 20 songs as a singer and founded a collaborative project with other singers and lyricists releasing new music each month.

Therefore, as someone who has seen the music industry, both as a passion and as a profession, I wonder what Mukherjii's thoughts and advice to future musicians are.

"There will always be a difference in numbers between so-called popular music/mass music and Indie music. It's the same how classical music was always for a certain 'class of people' or connoisseur, whereas folk music was for masses. The bottom line is - you have to decide what gives you joy as a creator and then go with that. There is no other way of doing music. If creating 'Coca Cola Tu' gives you the joy of creating, then so be it! If 'Bawra Mann' gives you joy then you go with that route. Don't go by the opinion of others, don't get frustrated by numbers, it's your choice remember, follow your heart. Success will come eventually if you are honest with your art."

Mukherjii tells me how both forms, commercial and Indie, nurture the musician in him in different ways. Indie music comes naturally to him whereas advertising and film work bring challenges of a different kind. They help him get out of his comfort zone, something he otherwise wouldn't have been able to do.

"On a film project or ad campaign the requirements are specific. There is a clear boundary you cannot cross. It is challenging, yet very satisfying when you create something beautiful within the confines of a brief that's loved by all involved. Independent music on the other hand is boundless! You can experiment, go in any direction that inspires you. You have the freedom to go wrong! Whereas commissioned work will not give you that freedom."

The young composer, otherwise inspired by Sting and John Mayer, owes his passion for music to his parents, virtuosos in their own spheres.

"My father, Madhu Mukherjee, is a veteran composer-producer and multi-instrumentalist in Kolkata. He has created some of the finest albums/film songs of our times! And my mother, Himika Mukherjee is a renowned singer who has been performing on All India Radio for years and is also considered a veteran in light music. So while growing up, I picked up a lot of music by being around musicians all the time. I didn't value this exposure as a child. In fact, I hated music because it kept my parents busy and away from me. It was only later I realised music is deeply engrained in me, that I have been learning sub consciously over the years. Today, it is the very core of our bonding as a family. We are happiest when creating music. It just took me a while to realise it!"

Coming back to Jeevan Ko Kya Naam Dun and it's arrangement, Mukherjii is quick to point out how orchestral music gives him great joy.

"The poem to me was like a conversation between the self and sub conscious. So you'll notice that the arrangement is also like a conversation between a piano and a string quartet."

Interestingly, this is not the pair's first collaboration. Many will remember Kirkire's hilarious, yet concerning viral song/video 'Credit De Do Yaar', featuring the industry's top lyricists. It called out the apathy of big music companies towards lyric writers, that have conveniently and shamelessly not credited even the most noteworthy of lyricists in hundreds of songs and music videos. The song, composed by Chinmayi Tripathi and Mukherjii, with lyrics by Kausar Munir, Varun Grover and Kirkire has been viewed nearly half a million times.

WATCH JEEVAN KO KYA NAAM DUN

LISTEN ON SPOTIFY