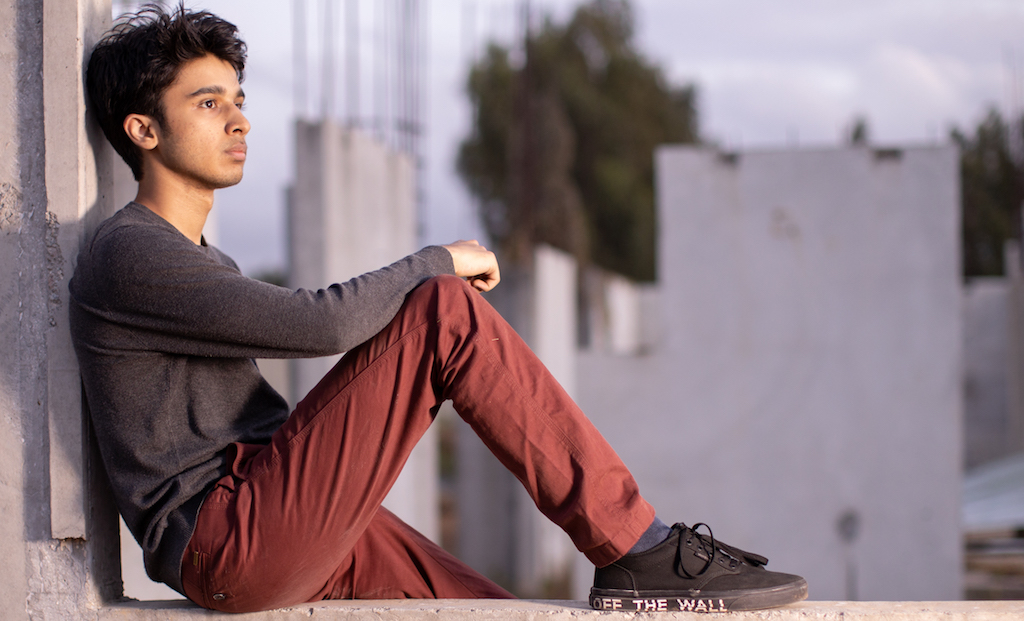 Disillusioned By The Numbers Game? A Young Indie Artist Who Has Received Support From International Heavyweights Like Hardwell and Tiësto Has A Message For You
Two harpists from the United Kingdom play the lushest of tunes. A guitarist from Argentina shreds like nothing you've ever heard. A singer-songwriter from India with the most angelic voice sings gospel pieces that melt your soul. What they have in common is they've spent a lifetime honing their skills, practicing for hours each day and investing a small fortune in pursuit of musical perfection. What they also have in common is double digits. That's right. While live audiences cannot wait to see and hear them on stage, they simply can't make it online. And today, that's the only stage that matters.

ASHWYN, a young student of music at the prestigious Berklee College of Music, whose alumni includes Grammy Award-winners, Saturn Award-winners, Emmy Award-winners, Academy Award-winners and all sorts of other winners, has something crucial to say to his peers. In fact, what he has to say, he says with a song. For this reason, his debut single is aptly titled Sell My Soul.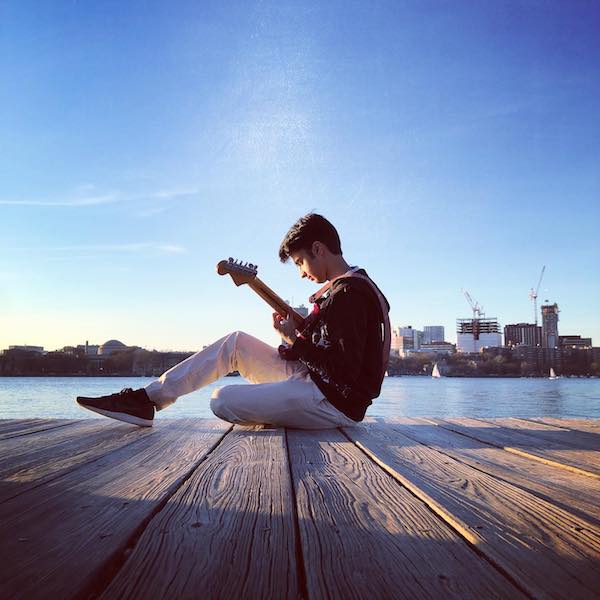 "It's sad to see what's happening with artists, especially the younger ones." ASHWYN sighs. "I think one of the biggest problems today is the exploitation of vulnerability."

He is, of course, talking about the infamous numbers game. The kind where, you know, a song is released on Saturday morning and by Sunday night it has 10 million hits. Dodgy marketing tactics are so in-you-face these days, it's literally no surprise when artists send their submission to me and there's an obvious numerical disproportion between their views and the comments thereafter. So I ask them then, what are they even thinking sending their music in to a small-time indie music blog like ours! TBH, it's a rhetorical question. The answer already known. For the smallest crumbs of credibility; that someone 'real' has listened to it and has something, anything, to say about it.

"Getting heard and finding an audience takes time and effort. So when presented with easy options, people are tempted to go for those instead. Truth be told, there's no way around plain old hard work and people need to do this both for nurturing their audiences and for putting out authentic music. We need to be patient with our journey and not go for overnight results." He insists.

Speaking of overnight results, I am reminded of an American musician I spoke to a few days ago. He told me a distributor promised him a certain number of views on his YouTube videos. When he asked them the usual how and where question, they replied, unfazed - 'Mostly from Bangladesh and Thailand'.
Waitaminute - Do the people in these wonderful countries even like this guy's music or, for that matter, anyone else's they're being paid to watch? (From multiple accounts, all day, every day, I reckon.)

ASHWYN is very clear on his stand about the present and future of independent music.

"I think we've come a long way and there are many benefits to the current situation but as time goes by, we need to remove the middleman as much as possible so art gets in front of the right people directly and with no exploitation. Music is still art and should never be labelled or treated as content. Once we are done with this pandemic, we need to bring back the magic that music can have!"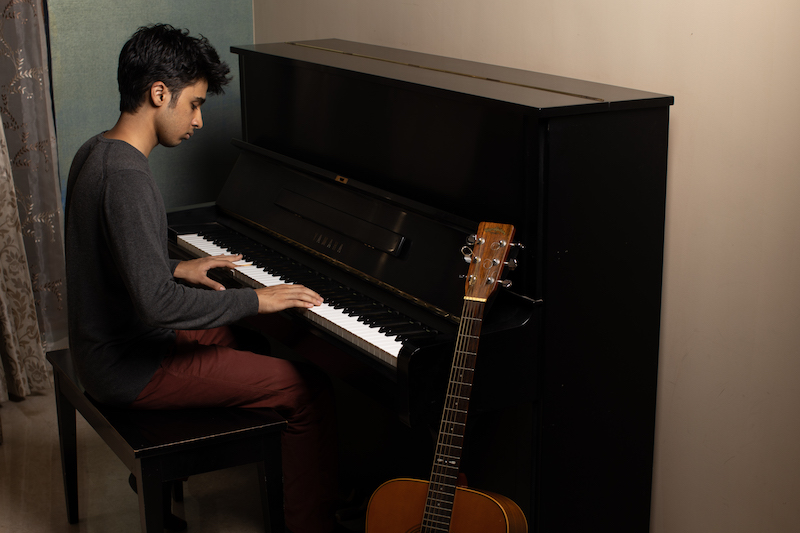 Coming back to his song Sell My Soul, it's about everything we've discussed so far topped with a sonic palette comprising 70s classic rock guitar sounds and ethnic textures. What I'm particularly impressed with is his silky vocal presence. It's 70s alright, the anti-disco vibe, perhaps spilling a little into the 80s. Think Europe or Foreigner or Judy Boucher with their smooth, soft-rock numbers best enjoyed with a beer by the ocean.

"Sell My Soul is really a combination of all my favourite music growing up. I don't know what genre to classify it as, but I take a lot of inspiration from early Santana and Aerosmith. With this release I took some inspiration from Avicii too with the melodies and chord progression. Blending different genres is one of my favourite things to do and it's been amazing to take inspiration from old and new artists."

ASHWYN tells me it has taken him over two years to release the track and that he's spent most of the past year recording the vocals for it. A painstaking effort that took three rounds and involved training his voice every day.

"I wrote this song when I was in my first year at Berklee, feeling overwhelmed by how I didn't fit in any box. The song is really close to me since it was a way of expressing my fear of losing myself in the sea of artists who could play, sing, and, produce better than me. One challenge I faced in particular was getting all the elements to complement each other well and giving them their space. This meant having a lot of revisions and time spent on each section diligently to achieve the perfect balance."

His decision to study music, too, has a lot to do with his outlook as an artist, not limiting himself to a single route.

"The music industry is so vast and full of opportunities. I think the experience of a formal education has brought a lot of humility and discipline to my attitude and taught me that there's always more to learn."

Judging by his impressive resume, while still in music school, I believe he's off to an impressive start as a solo artist. After all, how many students can boast of the sort of international recognition that results in support from big DJs like Hardwell and Tiësto?

"EDM has been around in my life for a while and my electronic music project Astra was an incredible journey. I had signed my first song with a label Revealed Recordings and it was a big step for me. During this time, I'd done all my work remotely with artists in Sweden, Netherlands and Germany. Through this, I learnt a lot about production and mixing. In my current project, I hope to continue collaborating while also learning how to be self-reliant and confident in my own voice!"
LISTEN TO SELL MY SOUL