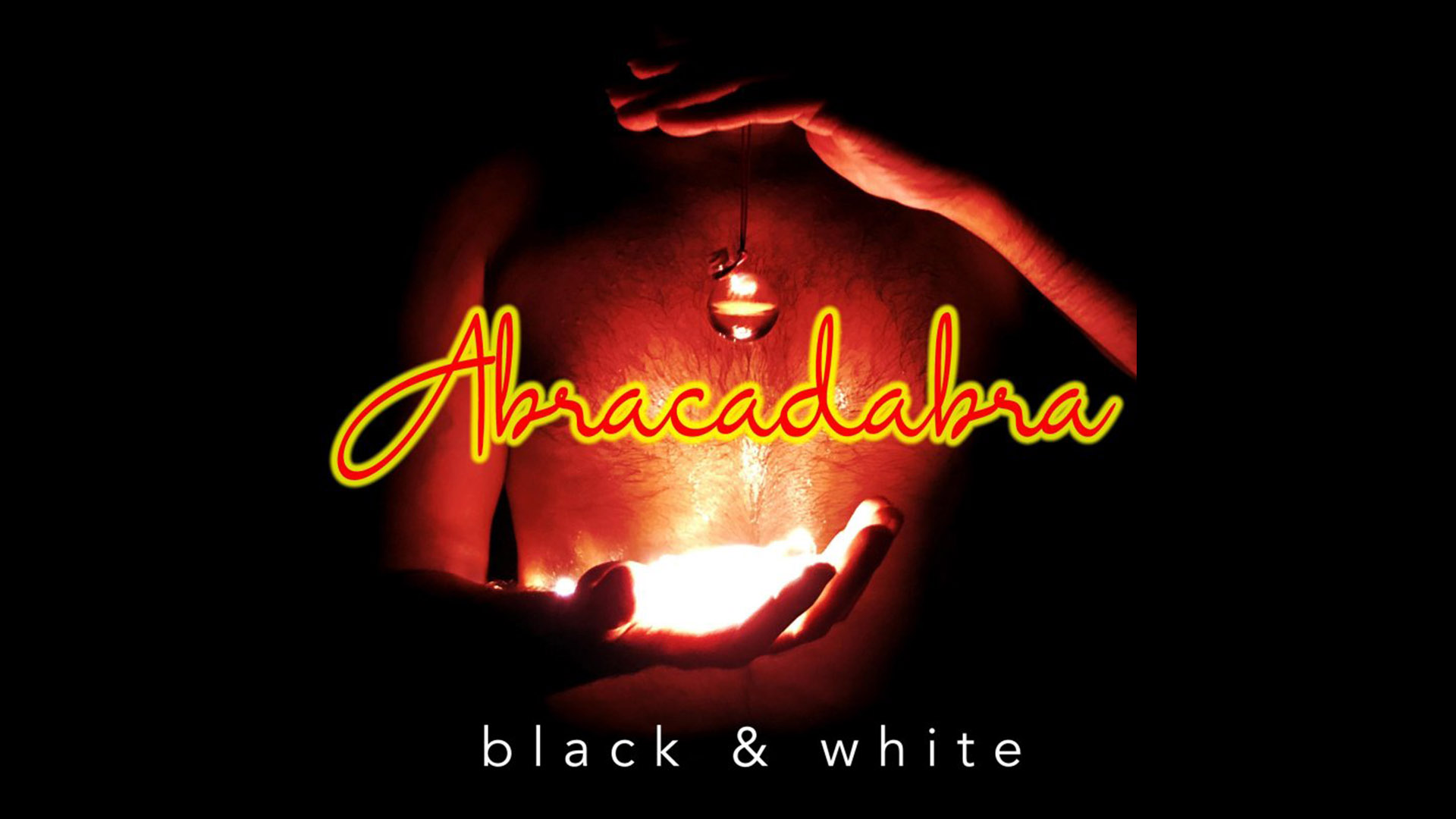 "Abracadabra is fire, magic, romance and growing positive energy" - India and Argentina Meet In This Incandescent Single
Come fall in love with Abracadabra; A beautiful, soulful single by Argentinian singer, writer and painter Cheyca Parker and our very own guitarist-composer Abheek. Flipsyde has had the distinct pleasure of interviewing two spirited and versatile musicians from two distinct cultures, located far away from each other and yet with so much in common (This is the second Indo-Argentian collaboration we've come across in the last couple of years, the first being our very own mobile app MVP, designed and developed jointly in Mumbai and Buenos Aires!)

Flipsyde: What's your backstory, How did you get started in music?

Abheek: Born in Puri, the pious land of Lord Jagganath, prem-ras (the essence of love) has been a natural part of my journey. Along with a rich background of engineering and research, music has always been a profound part of my creative expressions. Am a guitarist at core having a passionate affair with strings spanning around two decades. My musical inspirations range from blues and rock legends such as B. B. King, David Gilmour to Indian classical virtuosos such as Pt. Hariprasad Chaurasia, Pt. Ravi Shankar to name a few.

My music journey has driven me to varied artistic canvases of poetry and passion. I love exploring and expanding new horizons with music and mix these colours to finely express the myriad of emotions.

Cheyca: I was born in Buenos Aires, Argentina. I have been connected to music from a very young age, at least with the vocal aspect of it. On a professional level I started in 2010 with a Hip-Hop / R & B band. I connected with other branches of art after that, like Dance, Painting, Acting, and Writing. In 2019 I started with the project "Cheyca Parker & The Malbecness" band that fuses Jazz, R&B, Soul and Funk. I am currently working on a musical album called "Immerse in wine".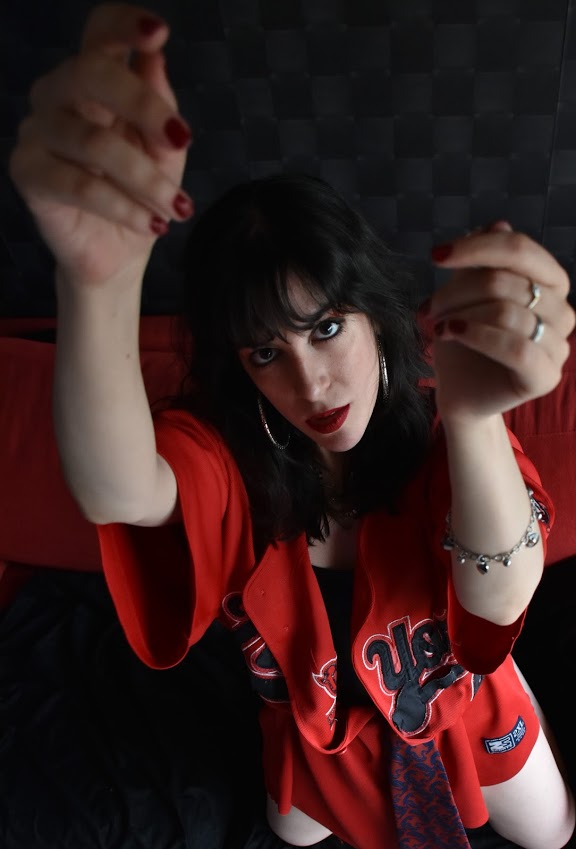 FS: How did the two of you meet/get in touch and decide to collaborate?

Abheek: The global pandemic lockdowns from March 2020 were a blessing in disguise for us. It gifted us with time and energy to work on our music with increased vigour. During this period, Cheyca (Argentina) and I (India) got in touch on Instagram and connected instantly. While we had started our discussion to work on a cover of Kiss from a Rose, a legendary Seal song, we instantly realized that we had the chemistry to make new music and wanted to go straight to creating something together. And the result is magical. The result is Abracadabra.

FS: What's the story behind Abracadabra and more importantly, who is it about?!

Abheek + Cheyca: Abracadabra is fire, magic, romance and growing positive energy. During our initial discussions, we felt our song should be an energy that connects beings universally rather than someone specific, especially during a time when humans were locked down in their homes. It was then that the divine magic of Love and Music inspired us to create this song. The song is meant for anyone who feels love, be it two lovers, musicians and their audience, a muse and an artist. Abracadabra is love flowing through beings in the form of music, connecting them and bringing them closer.

FS: We've heard both versions of Abracadabra. Tell us more about both. What's the thought process behind your music-making and who played the tabla in the 2020 original?

Abheek: The divinity of Love and Music inspired us to compose this new fusion of classic rock with Indian classical sounds and percussion, an amalgamation of two diverse cultures. While composing this song, I felt drawn to the beautiful Raag Bageshri which captured the essence and emotion of our song minutely. These gorgeous notes along with Cheyca's powerful vocals helped us exude the sensuality of the composition.

While working on the slide guitar solo, I felt that this would be incomplete without the magic of the tabla. And thus, we programmed the tabla using sound samples to have the song culminate in a full-on Hindustani Classical Jam sprinkled with shades of psychedelic rock.

Abheek + Cheyca: Abracadabra (black & white) is a scrumptious back-to-basics fusion salad of Latin percussion well marinated in the enchanting Raag Bageshri. We composed this version with a totally different take on the song in mind. It is drenched with passionate and raw vocals with a laid back music to create that perfect blend of a sexy and chilled out evening vibe.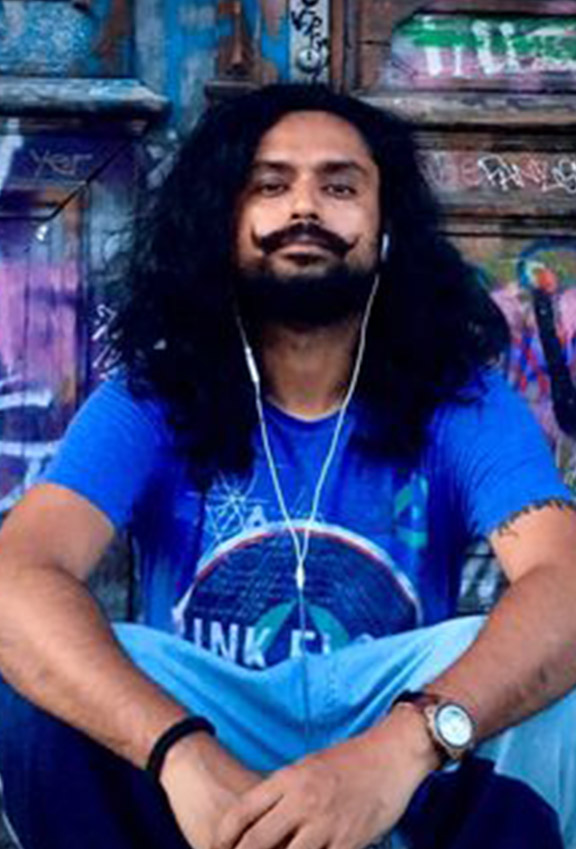 FS: How's the feedback for the tracks been so far?

Abheek + Cheyca: We are extremely grateful for the fabulous love and support we have gotten from our listeners. Many of our listeners and friends have reached out to us saying that this song defines a new genre and every time they listen to the original, they discover a new aspect. They have loved the textured vocals as well as the musical composition. We are happy and honoured to know that many of our listeners have included this song on their favourite playlists and keep revisiting the song often.

The black and white version has gotten equally amazing feedback and listeners have enjoyed the raw and sensuous vocals. This version has a very chilled out and light vibes to it and many listeners have said that they can't help but groove to the rhythm and swing with it.

Makes us very happy to know that our listeners are basking in the good vibes of our music.

FS: Tell us something about the track or the process that no one knows about yet!

Abheek + Cheyca: A lot of our musician friends and listeners have mentioned that this song has been very well composed and produced. We are extremely grateful for their love and support.

We are two independent artists who worked on these songs remotely. People are not aware that everything in these tracks, right from the composition, performing, recording to mixing, mastering, distribution and marketing was done by us in-house. This includes the upcoming music video. Abracadabra is literally home made and home bred.

FS: What do you do when you're not making music?

Abheek: Apart from expressing my thoughts through music, I explore the colours of life through spoken and written poetry, choreography & dance through the contemporary style of movements, and etching moments in memories through photography. I love to travel and explore different cultures from where I draw my inspiration. Currently I am exploring the vast and colourful world of Hindustani classical music and seeking to use those learnings in my life and music.

Cheyca: I make music from the time I get up until I go to bed. But sometimes my mind throws up words that I write, I have a short writing project called "El Amor de Chey" (Chey's Love). I Love to paint, too. I also have my own garden, I love being in contact with it and seeing how it evolves. I am an independent artist and, beyond the beautiful process of creating music, there is a whole world behind that process that I take care of myself, although little by little I am putting together a team that actively participates in this taking shape.

FS: What have been your biggest lockdown challenges as a musician?

Abheek: As a musician, I have enjoyed this time during the lockdowns, despite the challenges. This period filled me up with the abundance of time and energy in terms of inspiring artists whom I had the good fortune of collaborating with. The lockdown has helped me grow immensely as a musician and a human being.

The biggest challenge during this lockdown has been physically meeting and interacting with other musicians and people. I feel that energy is unique as it inspires and nourishes an artist. I look forward to being in the physical presence of other musicians soon.

Cheyca: This lockdown has been a challenge in itself. In my case, right from the initial days, I invited the whole world to make music with me from home. I met people from all over the world, or even neighbours of mine that I managed to contact thanks to instagram!

The biggest challenge that I consider an achievement was to take advantage of every second of that time in a unique and wonderful way. So it was in the case of Abheek and I, making music from a distance and creating it from scratch. The way we understood that we could be super connected without needing to be in the same room, that in itself is a very satisfying feeling. I am very happy about how I took advantage of this difficult and unexpected time.

FS: What's your playlist look like at the moment?

Abheek: Currently, I have been exploring a lot of Hindustani classical sounds and its varied palette of ragas, in addition to my home turf of Blues and Rock. My playlist is filled with Hindustani classical recitals of Pt. Jasraj, Pt. Bhimsen Joshi, Kaushiki Chakraborty (I love her <3), Kishori Amonkar, Ustad Zakir Hussain, some new discoveries such as Brian Owens, Ouzo Bazooka, Jupiter and my much loved classics such as Joe Bonamassa, Mark Knopfler, U2, to name a few. I am a sucker for fine poetry in music and always sprinkle some classic Gulzar sahab and Jagjit ji in my mix often.

Cheyca: Well, I was currently getting involved to get a little inspiration from mergers that I want to have for the future with flamenco. I've been listening quite a bit lately. Then I was quite in contact with Argentine artists who are quite connected with folklore. I feel it can be a great inspiration for what's to come. I had to stay in touch to understand the much loved Raags that my friend Abheek has involved me in. And then the usual Blues in my regular days. I am very passionate about Blues and always like to go for that vein.

FS: What's next in your journey?

Abheek: Most of my time currently is being devoted to my album, which I am composing right now. This album, I'd say, is a dream getting manifested. Apart from that, I am looking to go deeper in my roots, expand my learning and knowledge in music and pour them into a painting traversing canvases.

Cheyca: I'm about to release two Singles along with Cheyca Parker & The Malbecness, called "Rain on your beard" and "Your toxicity" both are blues songs in Spanish. With my bassist Javier Met, we are shaping the album 'Immerse in wine', which is an album that is taking me some time as I am learning to play guitar and piano and I want to be involved beyond the vocal, which is a great challenge for me. And, when inspiration comes I have to sit down and record it immediately, so I could tell you I'm working on two albums at once. Since I have 10 songs waiting to be portrayed after I finish recording my baby "Immerse in wine". Parallel to this, to feed the audience that I hope grows happy day by day, I am finishing a song in which I will be playing the piano and singing. I hope to release it in the first semester of 2021. I have had proposals for collaborations with artist friends, and I hope I can have some time for that!
LISTEN TO ABRACADABRA (BLACK AND WHITE)