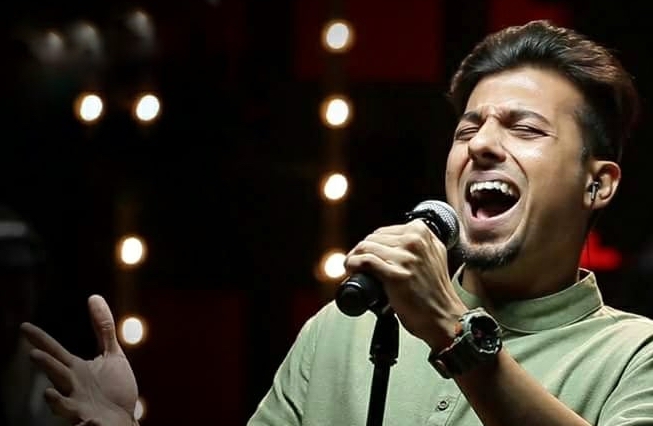 Roshan Bhat and the Struggle for Indie-pendence
Ella Fitzgerald said, "The only thing better than singing is more singing."

This is what the lockdown has been like for most musicians I've spoken to. I can't recall a time when artists produced so much music as they have in the last eight months or so. The downside to all of this creation is of course the lack of diversity and the excessive use of easily recognisable and freely available loops and sounds. I don't reckon there's ever been such a big audience for so much music with such short retention spans. The goal, it appears, is for an artist to create a song that gets as many views/listens as it can while the proverbial window is open and then move on. Songs released just two months ago no longer seem to have the audience they did in their first forty-eight hours. The decline is almost as quick as the rise. So much so that YouTube comments that once used to be, "Who's listening to this in 2020?" now jokingly read, "Who's listening to this in November?"

It's difficult to pick a side in the argument concerning past vs. present. There is, after all, the cogent analysis that we live in a beautiful world where an artist is now self-reliant and it does not tie his or her ability to produce music to the lack of opportunities, finances or avenues. And of course the convenience of it all. On the other hand, one still wonders whether a longer, more arduous process is actually the way to go with creativity and all it entails, i.e. the grind.

In a world where distribution models are algorithm-based and promises made by companies to release just about any song across all major online platforms to the widest possible audience for a fee, regardless of originality, lyrical content, vocal prowess, instrumental skill gained over decades of daily practice and masterful musical compositions, what have all the real musicians been up to?

In the coming weeks we at Flipsyde are going to feature artists that have spent many years honing their skills. Some are cutting through the clutter and gaining substantial organic followings and others who are undoubtedly maestros, are struggling to keep up in this world of social currency comprising numbers of likes and onetime-views.

Today, I had the pleasure of a three-hour conversation with Roshan Bhat, a classically trained Hindustani singer navigating this very world I've just spoken of. Part of me expected the conversation to have a more serious tone. What I instead found was that Roshan was anything but what a layperson would expect from his credentials, as I mentioned before - classically trained Hindustani singer. He's someone you can relate to, down-to-earth and with a neat bouquet of achievements tucked under his belt, minus the self-importance that could very well have come with it.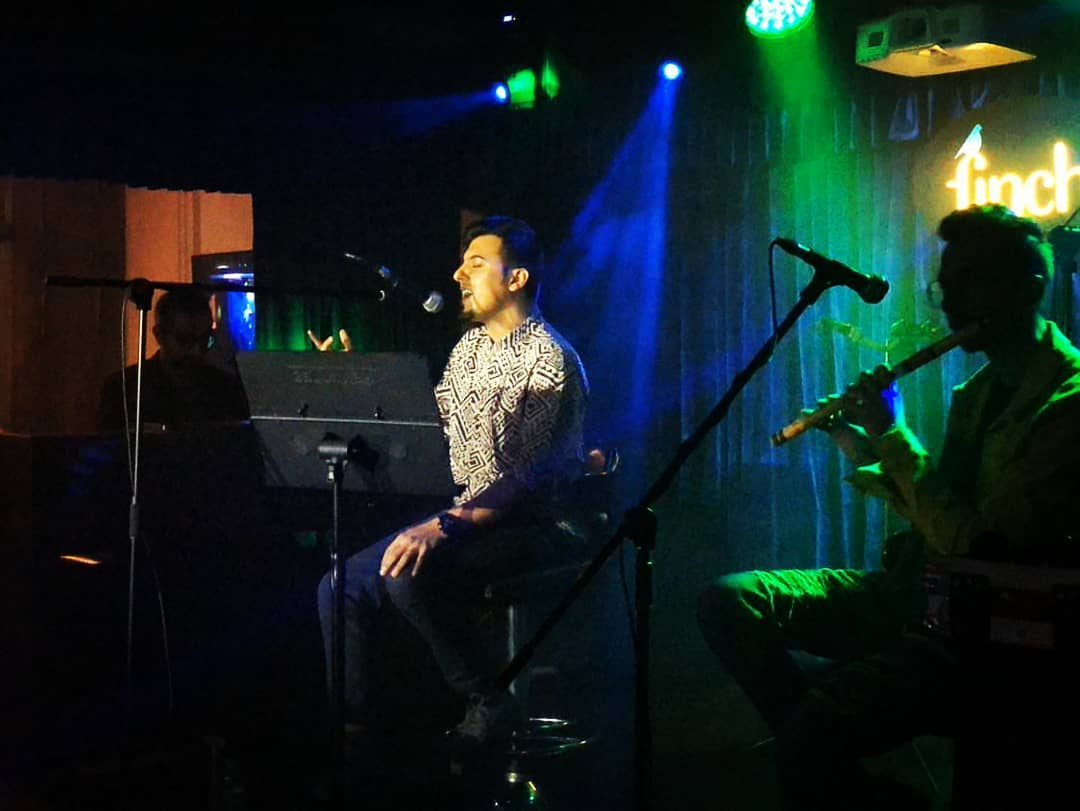 "I began singing at four, with Bhajans and Abhangs. We had music playing constantly at home, LPs of S.P. Balasubramaniam and other classical legends. I also had a neighbour who pushed me to learn Carnatic music. That was my entry into classical. But it turns out I didn't have an interest in Carnatic. My parents were adamant that I learn Hindustani Classical, so I joined Fine Arts Music Academy in Chembur where I studied for seven years. I used to record myself on tapes where I'd take any existing cassette, hit the record button and record over what was already on it. But my real journey in music began after I'd finished my tenth grade, in 2008. That's when I realised I could do more."

Roshan is comparatively young, no older than twenty-eight, with more than half his life spent in the digital world we know today. However, like many older-generation musicians, Roshan has had his share of gurus, years of self-discovery and epiphanies.

"I switched a lot, always trying to find that one guru to stick with. But with classical, there are set ways to go about doing things and little room for experimentation. I know it's harsh saying this, but I was kind of over it. That's the reason I began listening to friends' recommendations and going online. This opened me to a variety of genres, and while in the beginning, there was some immaturity where I had to do things the way these guys did, it was this stuff that really motivated me to do things my way."

A little less than two decades of his life went by learning, understanding what he was fond of and what he resented, and a lot of falling and picking himself up in the music industry. In fact, he only began writing his own material during his graduation days.

"In college, I had no choice but to write and sing in English, which was more popular a language in the college circuit. Deep down, I could never connect with the language. I couldn't express myself the way I wanted to. It was only towards the end that I started writing lyrics in Hindi. As time passed, the band split up, with members going their own ways."

Roshan would eventually return to his roots, the S.P. Balasubramanian days. He would subsequently 'find' himself again.

"I came up with a project called Yaan, which is Sanskrit for vehicle. In my case, it was a vehicle to explore one's musical boundaries. We had two guitarists, a bassist and a drummer. It took us a year, but at the end we had three complete songs. The thing is, we didn't consistently find time to jam, so instead we'd pick a day, jam and record. In fact, we recorded our first EP, with these three songs, in three hours at Benchmark Studios in Thane. The EP got a wonderful response within the circuit, it wasn't viral in any sense, but I'd say it did well."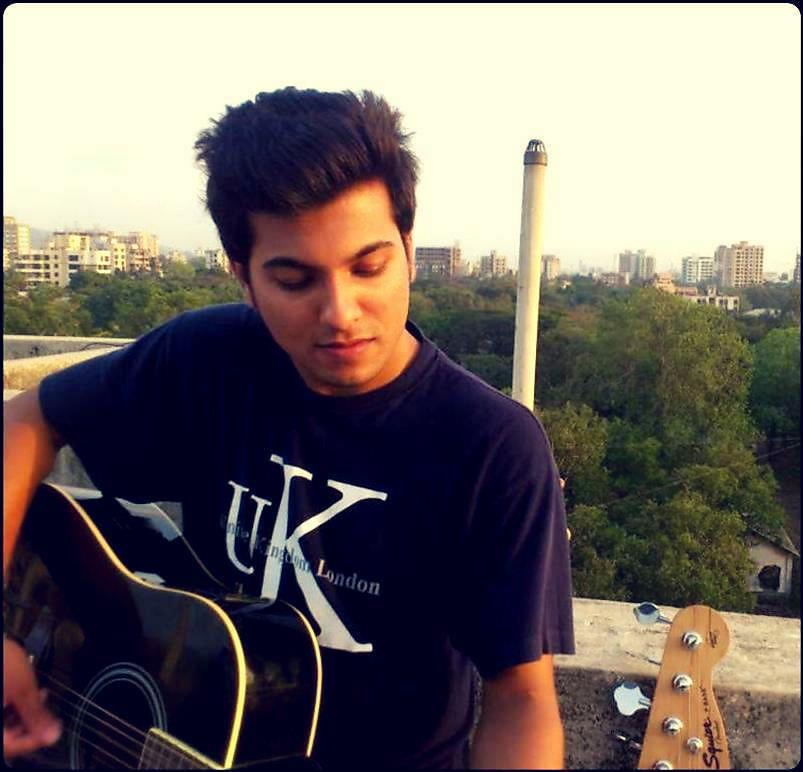 Like several up-and-coming artists, Roshan became part of The Natural Streets for Performing Arts (NSPA) movement and took his music to the people. He earned a little from each performance, "First 1000 bucks and then 500 per 60-minute set at metro stations," he says.

"That's not much, but it's still something," I chuckle, sad about the fact that for an artist, any money is good, "1000 bucks is better than 1000 likes," I reassure.

"Oh definitely," Roshan beams, "I'd easily gather 60 or 70 people each time and most stayed back and listened to me, that's what really motivated me! I knew I could do my own thing and still attract a crowd."

Today Roshan is successful in his own way. He does a fair bit of commercial work coupled with his own music. While he's recording jingles and composing music that's being distributed by well-known record labels (A cover of Ek Ladki Bheegi Bhaagi Si, coming out on Saregama), he's also experimenting with genres like New age/Romantic Pop.

"I'm not that focused on labels. I'm quite interested in putting in the hours to build my own channel instead. I always say, one for the kitchen, one for the soul!"

On listening to his Bollywood covers, and many artists are doing covers of older songs these days, I realised that Roshan has all the ingredients that make a versatile playback singer. He has a mature voice that will remain relevant for years. In fact, a lot of the recent films that feature remakes of older songs fall flat when compared to the originals, recorded two decades ago or more. Playback singers, even in those days, were far older than the actors they sang for. It's difficult to cover an older song with a younger, flimsier voice. I noticed that Roshan's cover of 'Tum Mile Dil Khile' from the 1995 movie Criminal surpassed other contemporary covers on YouTube, just because of his voice. One can see shades of the late S.P. in Roshan's voice (Especially when he sings 'Na ho tu udaas...'). As a matter of personal taste, I despised the original only because of its notoriously unscrupulous plagiarism of Enigma's Age Of Loneliness (Carly's song). Also, Roshan's overall composition is far superior, featuring a wonderful flute by Atul Krishan.
"I don't like it when someone talks about 'my sound' and the fact that I should have to have a particular and consistent 'sound'. I do a distinct thing each time I sing. There are several anomalies in a singer's voice that they should leave in the song. It's what makes it his or her thing." A point he made when our conversation had somehow shifted to singers with lisps, who openly flaunted them in their singing. I share the same opinion as Roshan, and in fact I had once made a compilation of singers with many perceived speech barriers that they eventually embraced and made part of their own style.

As far as diversity went, I had to ask him one question, how did he reconcile his classical training with contemporary genres like pop and hip hop.

"Most singers I grew up on had some form of training in music, though they sang in a variety of styles and adopted different genres through their careers,"

This rung true, particularly with his vocal contributions to rapper Nazz's single Aakhri Batein and the entirely different Qayamat with Jazzy Sadhu, which has a more contemporary 90s/00s indipop texture to it.
My last question to him was a kind of touchy one for most artists. It was to do with the future, finances, etc. How did Roshan see himself sustaining now that he has come of age as a musician?

"I'm doing commercial music as well. I've begun working in the space of jingles, adverts, etc. But you know, the jingles circuit is a very different circuit than the indie music circuit. I'm just getting into it, trying to build connections there. I'm also doing a lot of Bollywood shows and performances and I'm managed by a good friend who used to manage Sona Mohapatra. Right now the live scenes are not happening, but we're hoping things get back to normal soon. There's a future there as far as commercial gigs goes. I've worked with good clients and have done private shows for corporates. It's a good market. Plus, I'm sure once there's some sort of a return to life the way it was, it will all pick up well."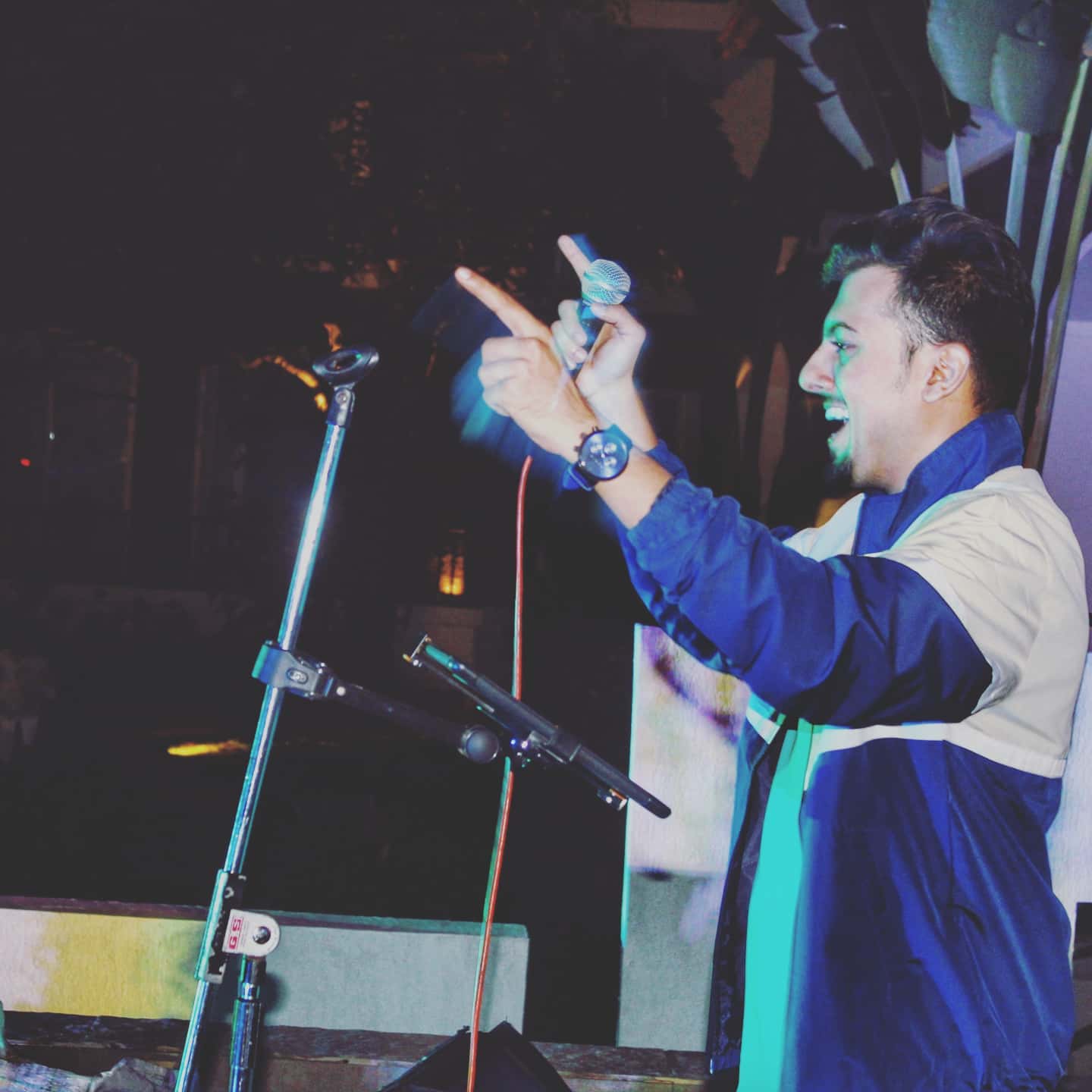 I had to interject at this point to know his opinion about Zoom performances. Turns out we were both unsure of them, Roshan as a music and I as an organiser.

"I recently got a request to do a live session for a company's Facebook Page, and when I asked about payment, they told me had I been someone with millions of views, maybe they'd be able to pay me 20,000 rupees or thereabouts, but otherwise other artists have come, performed and left all without charging, so payments wouldn't be possible."

In a post-covid world, it is even more about the hits than before. While Zoom performances began with vigour and vitality, few people would want to pay for anything that included bad acoustics, the artist performing from his or her living room and dodgy internet connections. It is what it is, and times are the way they are, but it's sure as hell no substitute for a live show at a venue. Many indie artists are now doing free shows with the option to donate, rather than ticketing the online event, in the hope that they'd reach greater audiences.

"I have been releasing a lot of music but I'm not in a race of any sort," Roshan concludes, "Indie artists passionate about the way they sound and those who are dying to perform live again will just have to wait it out,"

I agree, and just so we all feel better, I think once venues operate in full-capacity again, there will be a surge in audiences. At least, I hope that's the case. For now, we must do with the promise that delayed gratification has value.
WATCH ROSHAN BHAT'S LATEST SINGLE JANEY KAHAAN