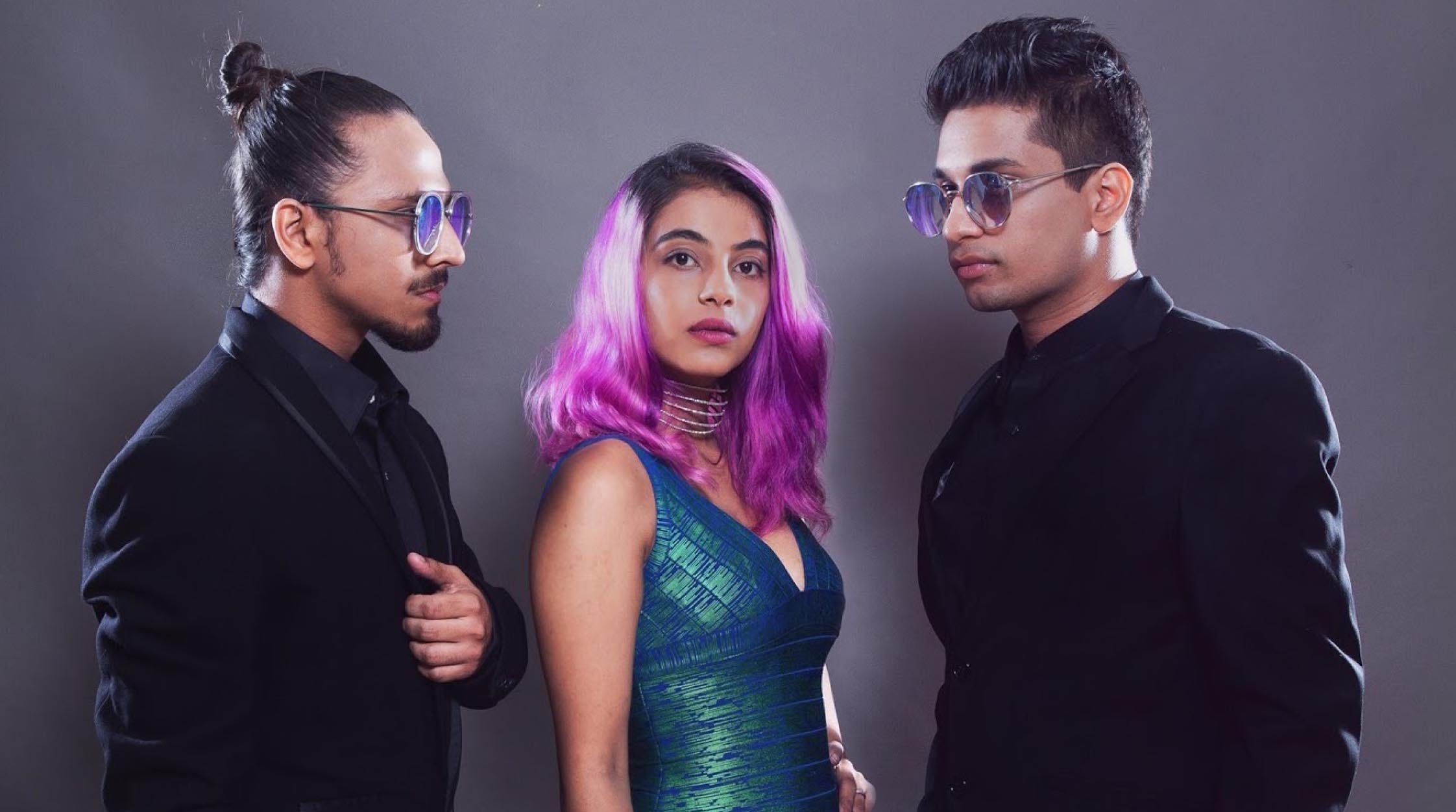 Mumbai Electro Pop Trio Cryosis Trends Worldwide, Signs with NYC Dance Label 
Following the popularity of their first three singles, Breathe, Stay and Poison, which grew immensely popular in the US, Brazil, Indonesia and India, Cryosis has now dropped a fourth single You Make Me.

It's been a good couple of years for the Mumbai-based trio, the lockdown notwithstanding. In total, their singles have garnered over 1,000,000 streams, and were exclusively featured on Vh1 India. Their most recent single 'Breathe' (Released in October this year) charted as high as #6 on Vh1's weekly top 10. But the true test lies with the audience, and this is where Cryosis really shines. One look at the thousands of responses on their music videos and you will instantly see precisely how well the audience has taken to their music. In addition, a plethora heard them on TV and proceeded to immediately look them up on YouTube. That does say a lot.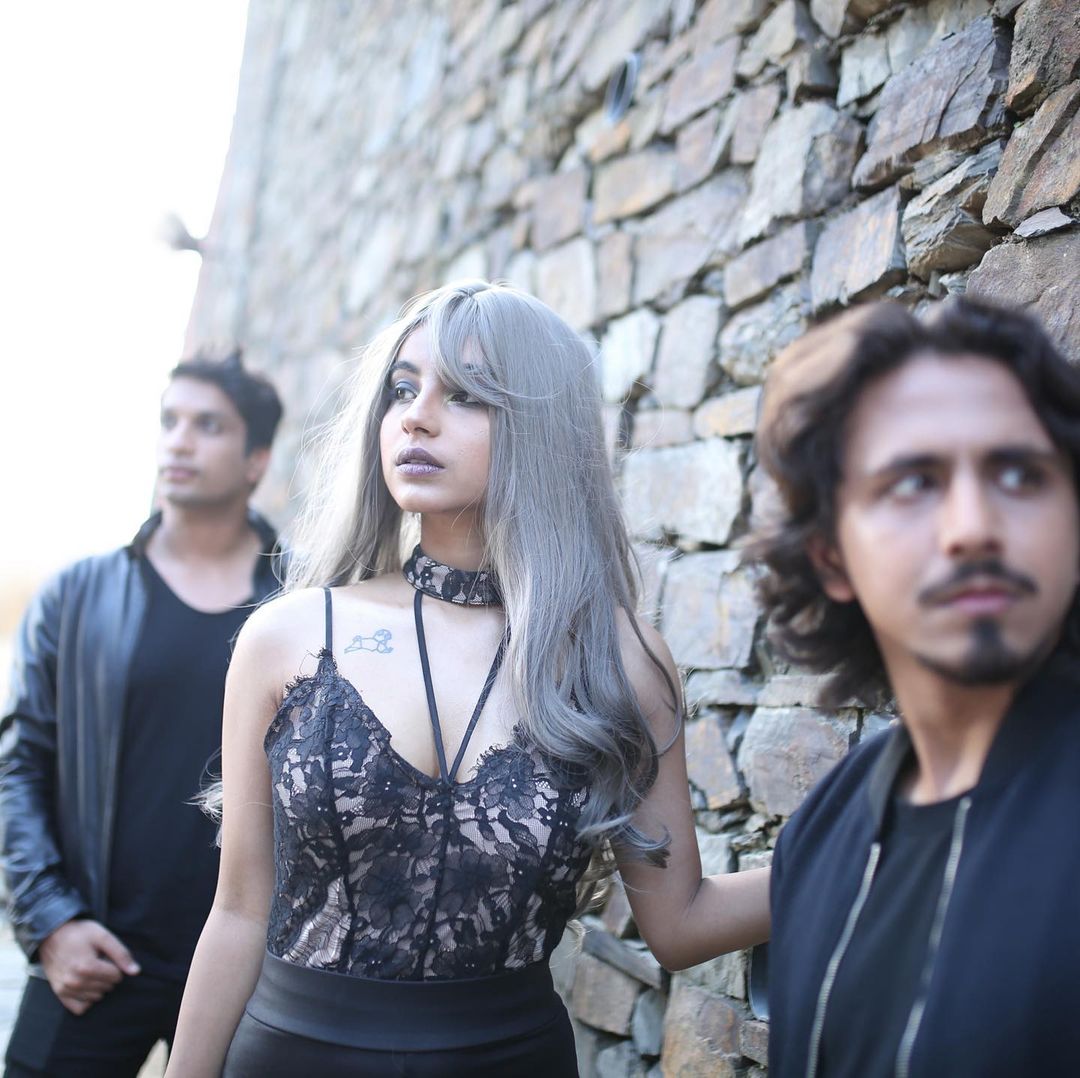 With their latest You Make Me, there's a lot to write home about. First off, this song fits right into a Tarantino title sequence. We close our eyes and all we see is Uma Thurman in a shiny black suit, riding a Kawasaki H2R, wind in her hair. Okay, we're getting a bit carried away, but this is one heck of a Spaghetti Western romp.

According to the group, "While our previous singles were more emotion-based, You Make Me transports you into a story. We've watched enough westerns combined to be able to throw ourselves into this make-believe world complete with action, adventure and of course, romance. We imagined sets, situations, and an overall story."

In contrast to all they've done so far, You Make Me features snappy yet sultry vocals intertwined with electronic elements over a funky Mo-town inspired syncopated groove and a driving punchy bassline; memorable hooks are abound with a fun spaghetti western-style lead guitar and an unforgettable anthemic chorus.

"Our approach was to blend new-age vocal sampling techniques with twangy guitar sounds reminiscent of Western Cowboy songs and Clint Eastwood classics. Aakanksha's vocals and harmonies add that modern pop touch. It has all the elements that you would expect on a Cryosis song - melodic guitars, mellifluously stacked vocals and a groove that won't quit. With this single, we really just wanted to put our dancing shoes on and go a little crazy."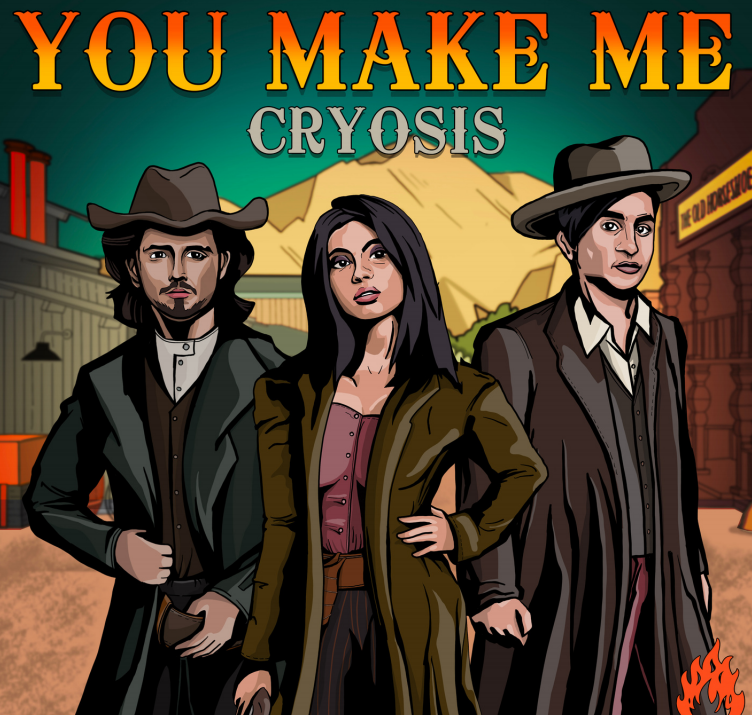 Mixed and mastered by Lavar Bullard and Grammy-Nominated, BRIT Award-winning Producer, Mixing & Mastering Engineer Prash 'Engine-Earz' Mistry, You Make Me released on December 18, 2020 on New York City-based dance label Brooklyn Fire Records. It premiered on Cryosis' YouTube channel and VH1 India.
WATCH THE VIDEO


About Cryosis

Hailing from Mumbai, India, Cryosis comprises multi-instrumentalists & producers Siddhant Mishra and Sangeet Patnaik, and singer-songwriter Aakanksha Hejmadi. Siddhant and Sangeet established themselves as a top music writing team, creating TV themes, scores and compositions for world-famous brands such as Mercedes, MTV, and BMW, to name just a few. However, their deepest musical passions lay in pop-infused dance music. After Aakanksha collaborated with them on one of the tracks, they became inspired by her unique talent, and with the addition of Aakanksha, Cryosis was born.

Cryosis were first discovered at the Amsterdam Dance Event Mumbai demo listening session, and by the following year's ADE, they won the prestigious ADE "Demolition Panel," chosen as the best demo in all of ADE Mumbai. Following their win, the three spent the next year honing their sound in the studio and creating a cohesive catalogue of songs which transcend ordinary dance music.