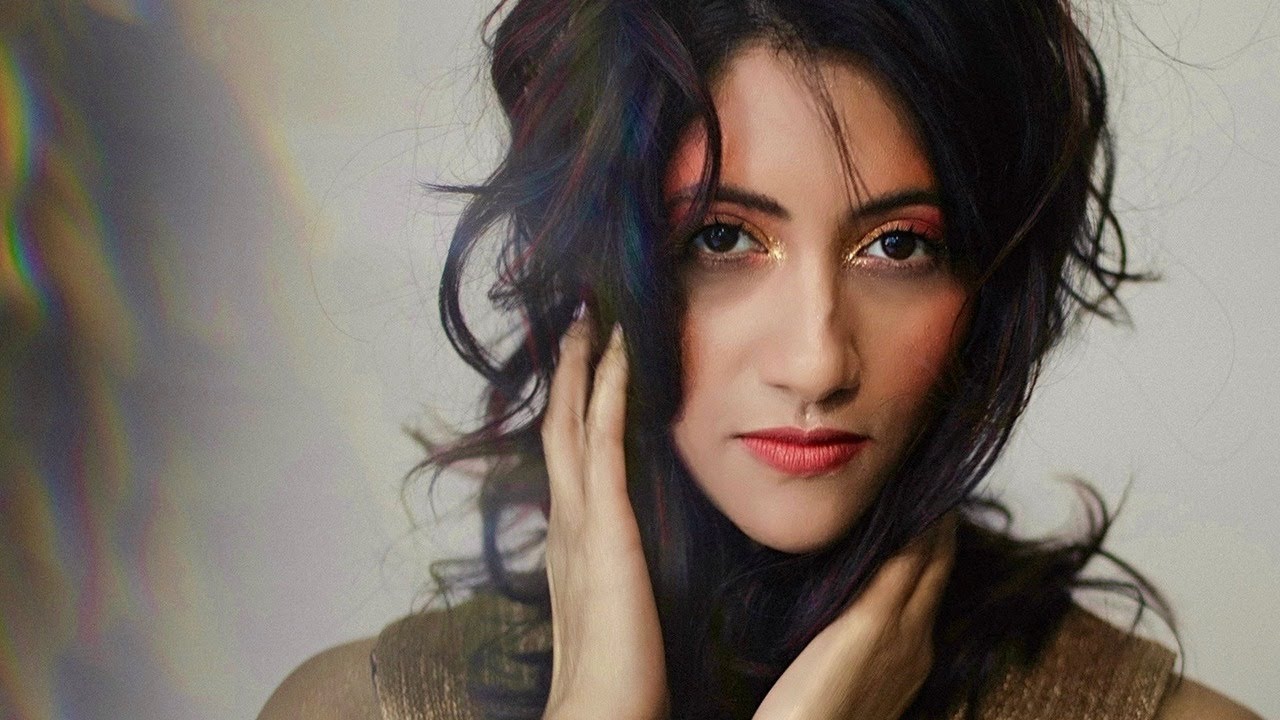 Just In: Indian Singer Priya Darshini's New Album Submitted To The Grammys
Brooklyn-based Indian singer, voice over artist, composer, actress, athlete, and entrepreneur (Phew!), Priya Darshini has submitted her latest album, Periphery to the Grammy Awards in the categories, Best New Age Album and Best Engineered Album (Non-Classical).

According to her Wikipedia Page, growing up in Mumbai, India, Darshini began musical studies with Bombay Lakshmi Rajagopalan at age nine.

In 2008, Darshini joined Roy "Futureman" Wooten's Black Mozart Ensemble, performing "a dream-like fusion of jazz, hip-hop, blues, blue grass and classical music" throughout India and the United States.

In 2017 Darshini became Artistic Director of Brooklyn Raga Massive and co-led Women's Raga Massive, performing with both. She also co-produced Out of the Woods, an annual monthly festival dedicated to amplifying the works of female-identified artists.

Darshini signed with Chesky Records, releasing a single, Home, in March 2020, in advance of release of her first album, Periphery.


She made the announcement just four hours ago on Instagram.
Post text:

My @cheskyrecords album - 'Periphery' was submitted to the Grammy's @recordingacademy in 2 categories.

Making this record was such a beautiful and life-changing experience for me.
I wanted to explore music that brings out the most vulnerable aspects of a person; that raw and unfiltered emotion. What does that music sound like? We wrote the whole record in the twelve days leading to the recording. The entire album was recorded on ONE mic, in an abandoned church in Greenpoint, Brooklyn. What we got was an authentic view into that isolated,
vulnerable and powerful space. This album to me, is a collaboration of @cheskyrecords brilliant recording technology, the architecture of the space and the music.

I am deeply grateful for everyone that helped make this record happen.
If you haven't already, please check out the album here >> http://hyperurl.co/62jiyl. Listen on headphones or the best speakers you own to experience the recording tech.

If you are a voting member of the Recording Academy, I would truly appreciate your support and consideration.

@maxzt - Hammered Dulcimer
@asideofcello - Cello
@chuckpalmer - Percussion
@willcalhoundrum - Percussion @joanmorgan - Additional lyrics (The Banyan Tree) @nakedindianfakir Devashish Makhija - Additional lyrics (Jahaan)
David Chesky - Producer
Norman Chesky - Executive Producer
Nicholas Prout- Recording, Mixing, and Mastering Engineer
Sean Kelly - Second Engineer
Ashley Marrero - Assistant Engineer
Danazah Provet & Annie Klein - General Assistant
@_designatwork Lauren Delaquilla - Album Design
@benjaminrosser Ben Rosser - Photography MUH @katekatsmua