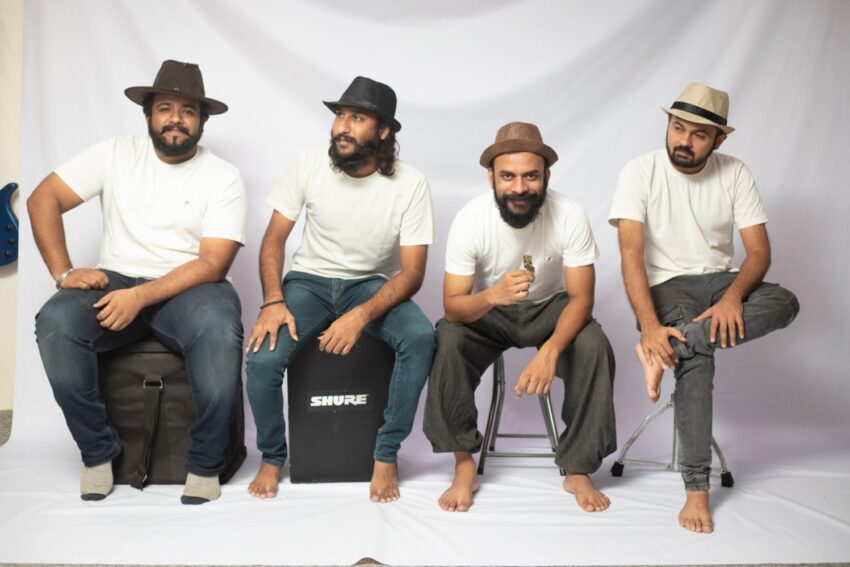 If You Peel The Layers, You'll See How Ahmedabad Indie Rock Band Ehsaas' New EP Spans Almost A Century Of Styles And Influences  
Ehsaas' music reminds me of the first time I heard a tune that would haunt me for the rest of my life. That would influence my taste in music forever. We've all had one of those songs. I had three.

Twenty-eight years ago, a senior played Wind Of Change by Scorpions on a wintry Sunday afternoon in our dorm. This was my gateway into rock music - Wind Of Change, Don't Cry and Janie's Got A Gun. Until today, when these three songs are played, I'm transported back. It's funny how music is the only working time-machine.

When I got done with their latest EP Baawre, I'd almost choked several times.

I understand how one would be tempted to draw comparisons between their title track and the stuff of Coldplay. But I'd urge you to give the entire EP a go, start to finish.

As I listened on, each of their four originals has a certain melody reminiscent of something different generations have grown up on. Kal Ki Yaadein is a dreamy Waltz that those who grew up in the first and early second halves of the 20th Century would appreciate (Remember all the versions of Are You Lonesome Tonight? Right from Charles Hart's in 1927 to Elvis and Sinatra) while Ek Anjaani is a folksy Miner's sing-along (Think Merle Travis' Sixteen Tons which later inspired S.D. Burman's Ek Ladki Bheegi Bhaagi Si).

What really brought back memories from my own life was the third track, Mein Haari. You will know exactly what I mean when you listen to it. It's quintessential power ballad and one I'd rate as my personal favourite; For obvious reasons, of course.

The band from Ahmedabad has shot three beautiful music videos, one for the title track Baawre, one for the second, Kal Ki Yaadein and finally one for Mein Haari. Do check them out.
LISTEN TO BAAWRE