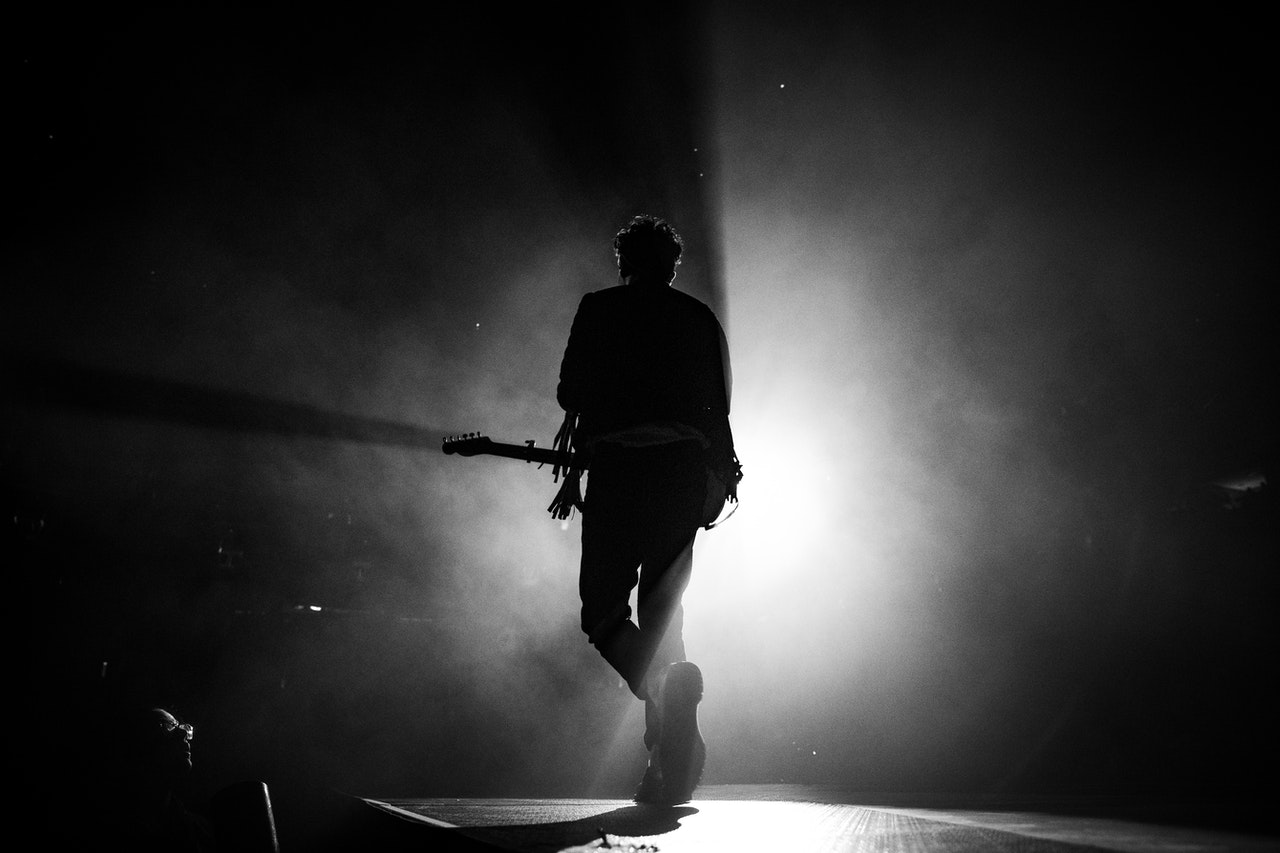 How Non-Film Music Has Caught The Attention Of Mainstream Labels In India - We Talk To 5 Independent Artists About It

Artists have found the pandemic somewhat of a blessing in disguise. In a country where the film industry has controlled the music industry for as long as we can remember, 2020 was a significant year for the Indie scene. With Bollywood films being postponed, and as a result film music not being released, we've seen an increase in consumption of independent music, so much that even known Bollywood musicians are now releasing 'non-film' commercial music, many also collaborating with independent artists.

While several news sources have covered Indie music in relation to the pandemic, today we would like to talk about how commercial labels are signing independent and regional artists by the score. The questions that arise are, is this a temporary attempt to make hay while the sun shines, or rather, while the pandemic rules? Are labels earnest enough to truly support artists in their attempt to create unique and pathbreaking content? Does this finally mean that independent musicians will get paid for the music they create or will they still have to part with their work for no monetary compensation and instead be "happy" with the exposure they are getting?

"Though I don't have a good perception about music companies in India, these channels will obviously give you a solid platform, greater audiences and venue potential. In the past, I've been disappointed after initial conversations with music labels, but who knows what will happen now. I don't have high hopes myself, but I'm glad they are noticing these emerging markets that have actually always been around," Kavish Seth tells us nonchalantly.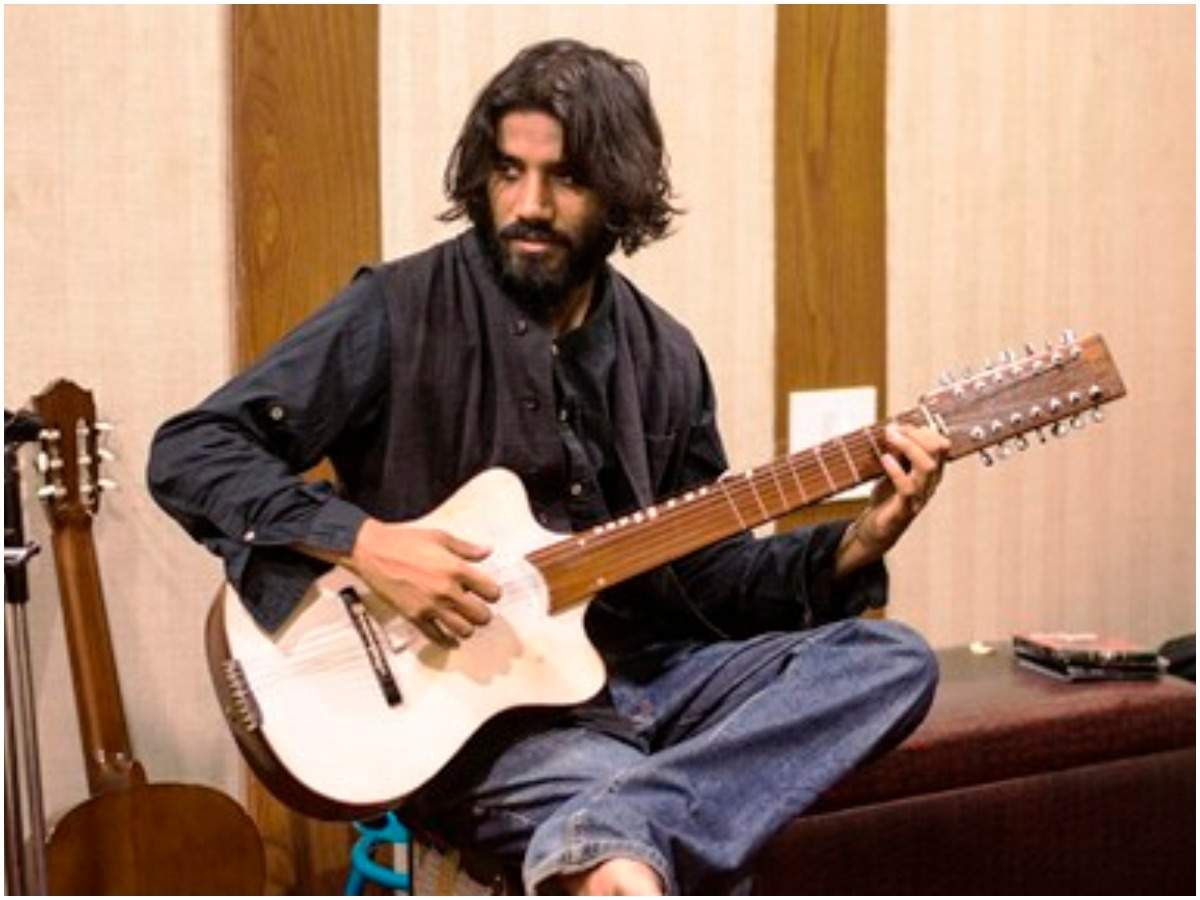 Seth, an Indie musician, singer-songwriter and poet has been around music all his life. The IIT-graduate has seen both industries, mainstream and independent, up and close. His mother, Kavita Seth is a Filmfare Award-winning playback singer, plus he has conceptualised the Zubaan project that aims to create platforms for collaboration between independent music artists from different corners of India. As an inventor, his instrument, the Noori, has just been granted a much-awaited patent.

"Credit can be given to social-networking platforms like Facebook for aiding the discovery of regional and Indie artists. Now that regional markets have access to urban ones and vice-versa, it's only obvious that labels want to get into that. Music is a very good way to penetrate a market so it's a smart move on the part of these companies. I've been waiting for them to do this, but the question about how they're going to pull it off? I don't know. My only suggestion would be to adopt an attitude of building an ecosystem rather than the merely rushing to capture a market." He advises.

Vamsi Krishna, known by her stage-name Evoke, seems a lot more optimistic. The western vocalist, often seen collaborating with the likes of Carnatic vocalist and composer Ranjani Iyengar, feels that if mainstream labels are really interested in working with artists and understanding where they come from, then there shouldn't be a problem with them wanting a piece of the Indie pie.

"I guess it depends on what the label is looking for. But I think labels getting into this scene is a very good thing, provided they are coming with an open mind and really want to promote different genres rather than turning the artist into what they have in mind and what they think will work. As an artist, I'm pursuing music because I want to express certain thoughts personal to me. I've had experiences before where people have told me what I do won't work and I've been advised to go into the "Mirchi" kind of space, but I've not done it." Krishna elaborates.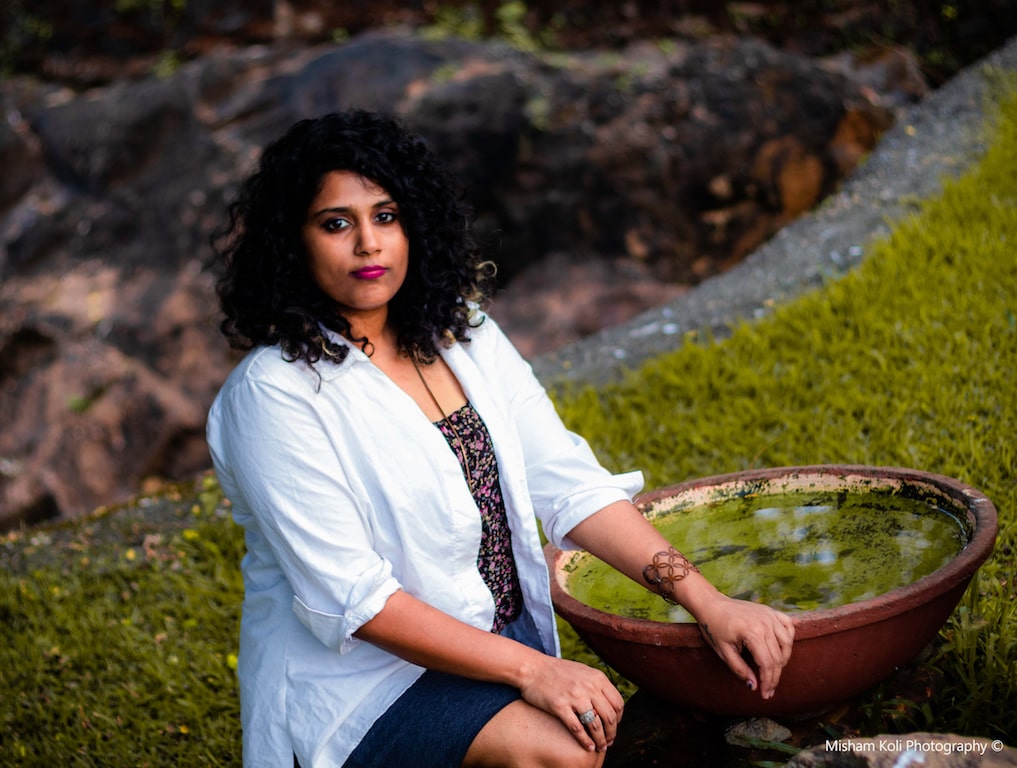 She also feels that as a singer, she cannot handle all facets of music production and distribution singlehandedly and believes labels will help ease the burden on many such artists, enabling them to focus on what they do best.

"There are so many things I cannot do as a single person… making music, creating artwork, marketing and distributing my music, managing my shows, making my videos etc. all of this can be done in a better way with that level of support. We aren't as successful as we could be because we're trying to do what ideally takes a team of ten to achieve. If labels earnestly help us, I would love it. In any case, those who want to do things differently than the labels are doing it, will continue to do so. I, myself, won't always agree with the label, but then I'll take that call based on what is actually offered. I always have the choice to do my own thing independently if I'm not happy with anyone else."

Singer, guitarist and music producer Prateek Gandhi, who has a string of achievements under his belt, including having composed the original score of Star Sports IPL and has worked with some of the top names in the industry like Neha Kakkar, Shefali Alvares and Benny Dayal, gives us a bit of context from an industry perspective.

"Earlier mainstream labels were entirely focussed on Bollywood music for two reasons, one being that movies are the major earners and music is merely a vehicle to promote a movie rather than to exist for its own sake. This has and will always be the case in the Indian market. But today, movies have made way for web series and we don't know what turn the digital world is going to take next. Secondly, we are slowly moving towards the international model of music distribution. The pandemic has accelerated this process. Internationally, independent artists have been releasing their music on their YouTube channels for a while now, and these days Indian artists are moving in a similar direction. I guess labels are seeing this change in trend and are realising that this is becoming the norm."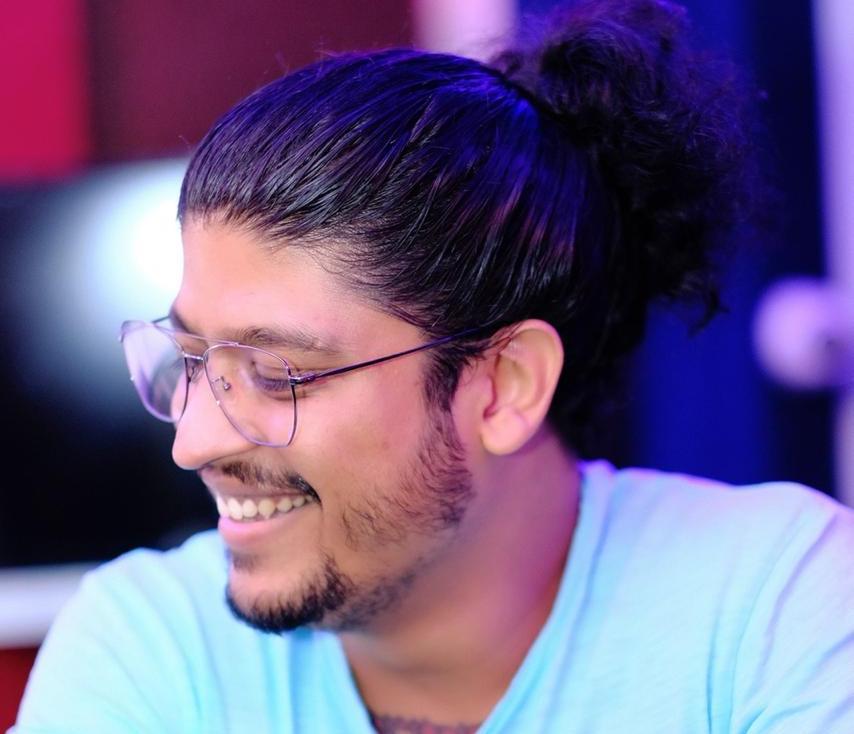 Gandhi maintains that the process of music-making is so open now that everyone knows how a track is produced, how it's distributed and on which platforms can one find different genres of music. Not having the widest possible music selection is only going to prove hazardous for the platform or label.

"In India if we have to separate movies and music, it's a shorter and cheaper process. Normally, film music isn't released for months, sometimes years on end, up until the moment the film is actually ready. This isn't ideal for the musician who has no choice but to wait. At times when movies are shelved, the artist's song may not even see the light of day. Nowadays a non-film commercial song, which has all the ingredients of a film song, can be released in no time, with a superb music video in tow. Producers are rushing to invest their money in these sectors because who knows which song may go viral and which artist may become big overnight. The key to it is timing and relevance, no one wants to wait. So there's a lesser dependence on the film industry these days. If a smaller artist becomes big in his local community or town, then the label is going to benefit from him because he acquires the attention of that market."

Gandhi also makes a fair point when it comes to qualitative differences.

"Labels do take on a lot of work the artists themselves don't have the knowledge or resources to pursue. One can't always take the easier and cheaper way out like producing your stuff end-to-end and distributing it to channels via platforms like Distrokid. When you pay a few dollars, that's exactly what you get and your work also ends up shoddy, unengaging and unable to reach audiences. A serious artist needs quality services and a team of experts working with him or her. The fact that labels are now approaching Indie and regional artists can only be a good sign. As for what it will eventually turn out to be, that's left to be seen."

Thrash Metal drummer and music producer Moin Farooqui echoes Gandhi in that independent music should be entirely separate from Bollywood music and both should hold the same weight as far as the audience is concerned.

"In a way it's good thing. When we talk about labels like T-Series, Zee, Eros or Universal, the first thing that comes to mind is some Bollywood song they're promoting for an upcoming film. However, in the 90s, Indipop artists like Shaan, Bombay Vikings etc released non-film albums that did very well. It even opened doors to Bollywood, as was in the case of Shaan and Sonu Nigam. Alisha Chinai, on the other hand, was doing film music before she did pop music. That scene kind of died out but the fact remains that all these songs came from big labels only." Farooqui explains.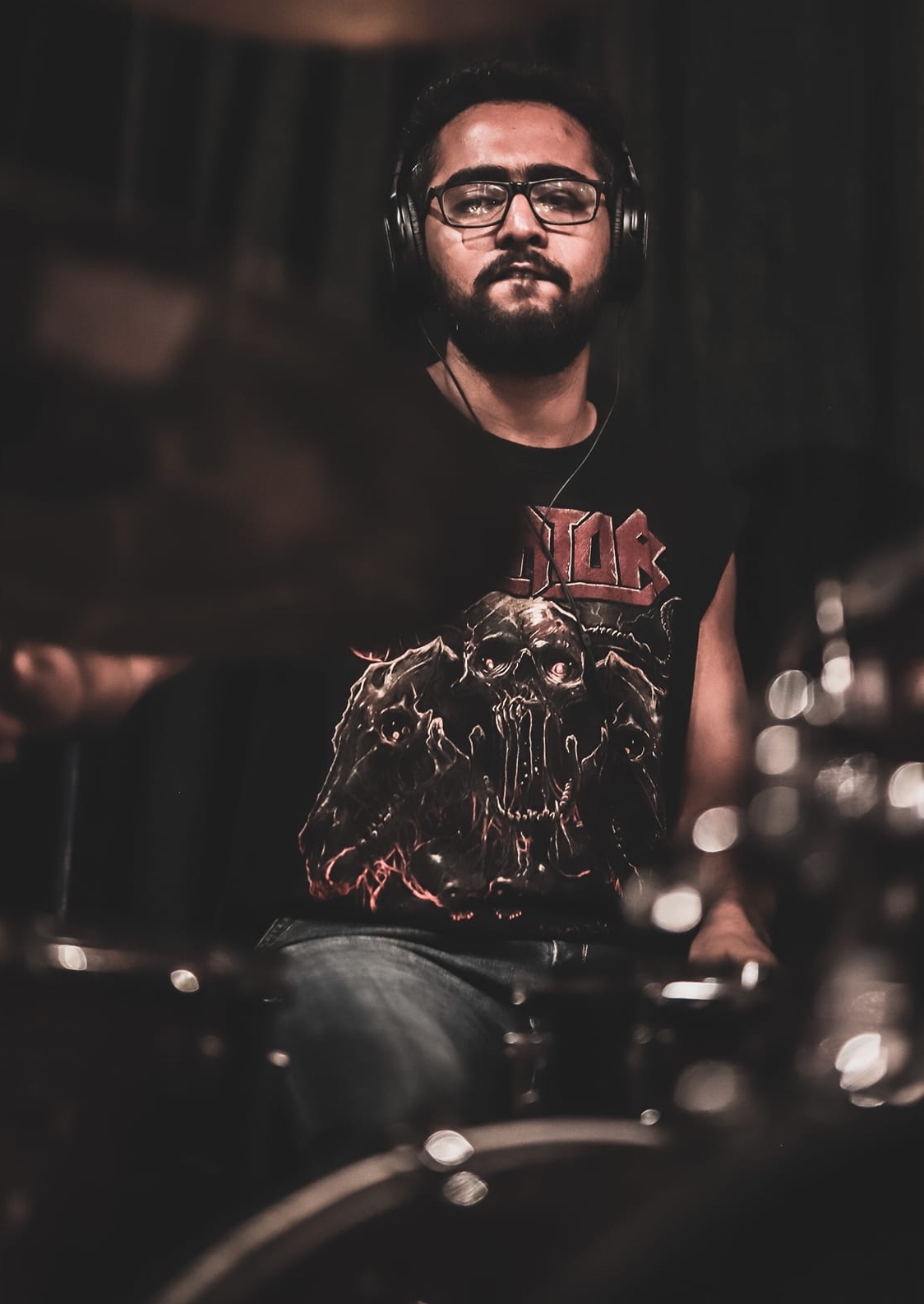 During the lockdown India saw a bigger resurgence of Indipop and non-film music. Only this time, artists had access to distribution channels that weren't a product of the big-label industry. In all their rawness, they were still able to put out music that was discovered by others, including labels, which wouldn't have been possible without social media.

"I think labels have realised how much they're going to miss out on if they don't act fast. Plus the artists who earlier covered popular songs on YouTube have suddenly begun producing their own original tracks. Even a big guy like Arijit Singh has released an original which was sort of on the Indie side." Farooqui concludes.

Like Gandhi, Farooqui too has noticed how Bollywood films are now using existing tracks rather than forcefully creating songs for the sake of the movie. On the other hand, he also makes his sentiments about remixes very clear.

"You also have those who make remixes of old, good songs and ruin them completely. I think, artistically, that's the only drawback in the mainstream business. Many artists fear that one day they too may have to resort to this in order to make a decent living. Otherwise the music scene is growing by leaps and bounds and to finally see labels actually turn their attention to us can only be a positive."

Dadasaheb Phalke Award-winner Shezan Shaikh AKA Ronin seems to have a few reservations, largely regarding the compensation artists will receive.

"I think opportunity is a good thing and everyone is willing to take a 10-20% cut when they come across a good opportunity, but for an artist to take a 70% cut in the name of opportunity is nonsense, because then they're actually catering to a crappy system that's been in place for ages. If labels are willing to invest in these artists, who I think are better than the filmy ones anyway, it's going to be something to look forward to. I obviously think the FOC (Free-of-charge) thing is nonsense, but all these platforms DO have money to put in, so high hopes there! The way I see it, is that a whole new pool of talent is coming into the mainstream. With Netflix, some of the shows like The Family Man and Mirzapur have great scores. In fact, Scam 92 was done by Achint Thakkar, the guitar player for a band called Rosemary, a very underground guy… and he did an amazing job on it. That score is all over the place and everyone's loving it. The mainstream deserves better music coming from the country itself. If labels give genuine support, and not hire artists only to make them do the same "massy" stuff, it will make a huge difference in the quality of music in India."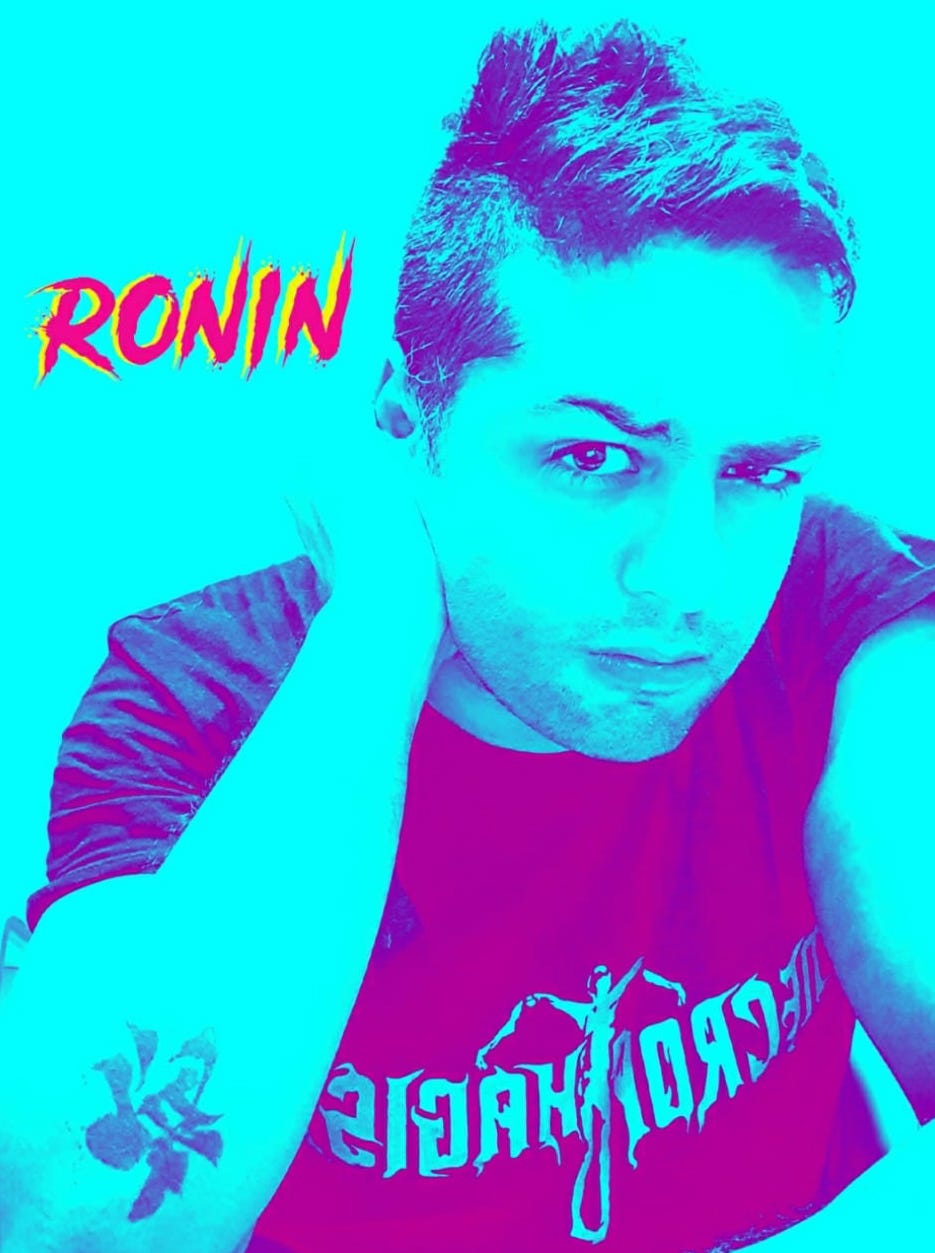 When asked if labels will eventually bring Indie music down to it's lowest common denominator, most of the artists we spoke to didn't really believe so. Moin Farooqui puts our concerns to rest.

"There are many who think this is going to kill the independent scene but I don't think this is true. The independent scene with continue to exist regardless of anything. Yes, there are differences in the way a label approaches music, but that's just the superficial stuff like music videos. Maybe I'm not good-looking with girls dancing around me, so they may make creative calls to use models in the video. I'm okay with it as long as it doesn't affect the song and my work as such. We don't really know how things are going to turn out so I'm going to reserve any criticism until such time. Even if it helps a small section of artists, I'll be happy."

As for the eternal optimist, Vamsi Krishna, she only has an experience to share with us.

"I remember being hired to perform at a venue in Dubai. When I got there I was informed that I would have to do Bollywood songs only. Instead of complaining about it, I did perform the songs they wanted me to, but in my own style. By the time I had finished, I'd wowed the audience to such an extent, that they continued to show up at that venue day-after-day. It was a lesson in being open-minded and meeting others halfway."