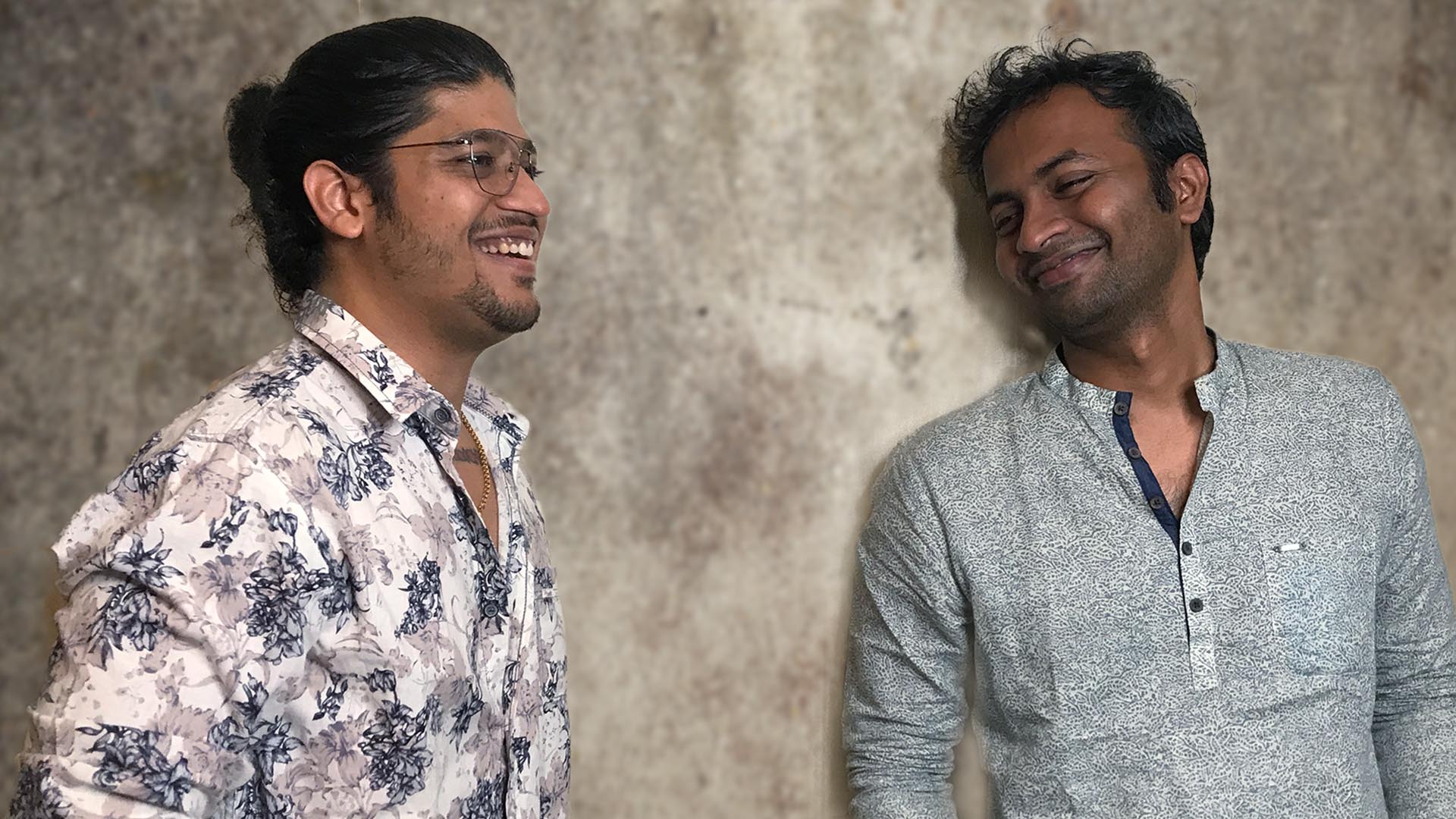 Ennodu Vaa - Prateek Gandhi and Madhav Krishna Release A Beautiful Love Song With A Twist That Will Warm Your Heart
I can sense the enthusiasm in Madhav Krishna's voice when we talk about his maiden collaboration Ennodu Vaa with composer Prateek Gandhi. Interestingly, this is also the first time he is singing in his mother tongue, Tamil. Krishna, who has a bevy of hits to boast of, including popular songs 'Duhai Hai' from ABCD and 'Bezubaan Phirse' from ABCD 2, couldn't have chosen a better producer than Gandhi. Having been privy to Gandhi's work, I can vouch for that.

"Prateek has a wonderful sense of music and sound," Krishna begins. "The experience that he brings of working in multiple languages equips him for every concept, language and style of creation. When this opportunity was presented to us, Prateek simply rose to the challenge without further thought."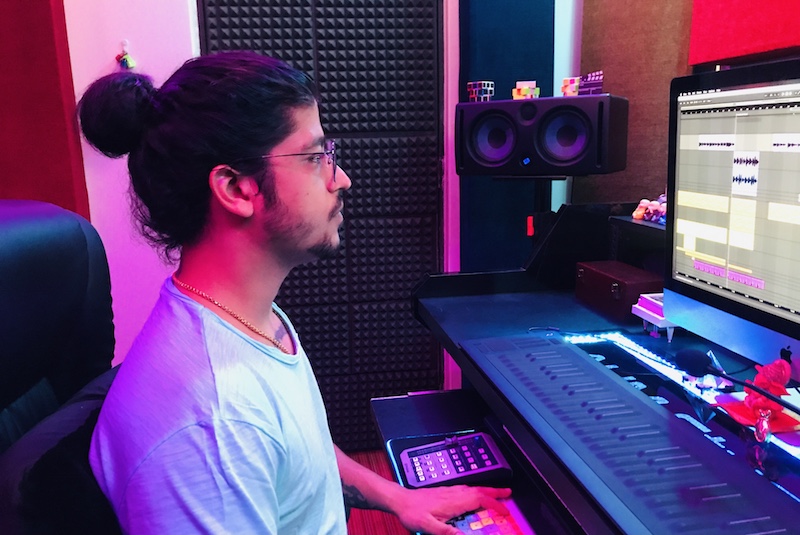 Both artists, through their careers, have worked on professional projects spanning a plethora of Indian languages ranging from Hindi to English, from Rajasthani to Punjabi and from Telugu to Gujarati. All except Tamil. Well, until now.

Gandhi chimes in, "I know Madhav for over five years now! We hadn't really ever worked together, except for a bit of jamming here and there. When I was working on musical projects for Facebook and exploring different languages, I came across his work. Can you believe we started talks about collaborating on a Tamil song all the way back in 2019? I'm really excited that we've done it!"

Gandhi, best known for his work with stalwarts like Benny Dayal, Ankit Tiwari and Shefali Alvares, is also the composer and singer of the cricket World Cup anthem 'Tum Khelo Dum Se' and Hot Star's IPL anthem. Krishna, on the other hand, has sung for renowned film composers like Sachin-Jigar, most notably on the song 'Johnny Johnny' from the Akshay Kumar film It's Entertainment. Yet, both artists continue to refer to themselves as independent musicians.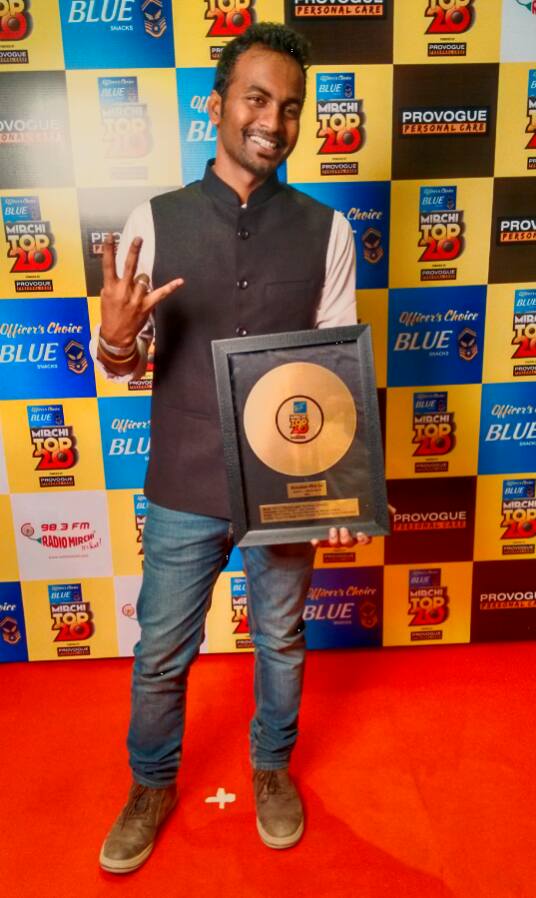 "I've been training in Carnatic Classical for the last twelve years," Krishna remarks, "And I've always believed in upgrading myself. One can only achieve this if one pursues independent music parallel to one's commercial work."

Gandhi, too, continues to work with virtually every independent artist who approaches him, finances aside.

"You know me!" He grins cheekily, "When I'm not making music, I'm still making music!"

HOW IT ALL BEGAN

During the lockdown Krishna's wife, lyricist Jayashree L Narayanan, took on the responsibility of feeding stray dogs living in and around their colony after the regular 'feeders' in their area couldn't fulfil their duties (For obvious reasons). Krishna consequently accompanied her daily and began noticing relationships that develop between humans and animals.

"Jayashree is an ardent animal lover and I believe if she has to choose between a dog and me she'd leave me with little or no thought!" He laughs. "I, contrastingly, have always been the neutral sort; Not too involved with animals but not detached either. But having to partake in caring of them, something inside me changed."

Krishna found himself drawn towards these dogs, playing and even talking to them.

"I realised when that bond is created, the animal is no longer another species. People who love their animals, love them as much, if not more, as their own children. In fact, I would say that the love an animal feels for a human is the purest, far more than the love two humans feel for each other."

While Narayanan wrote the first draft of the lyrics, the both of them decided that they'd rather it be about a human and a pet rather than two humans. I concur, it breaks my heart more than anything when I have to leave my pets alone even for a few hours.

Then Gandhi happened. Not having a clue what the lyrics actually meant, Gandhi had Krishna take him through them, word-by-word and line-by-line.

"It's really important that I know not only the gist of it, but also the exact language used. Otherwise, what you get is a watered down, loose translation, which doesn't really help. I wanted to understand the nuances, that raw emotion the writer is trying to convey. Context is everything."

Krishna echoes this. "It was a great effort. During our recording sessions we explored many ways in which we could deliver a particular line. Musically something may sound right, but phonetically it may not fit in. So there was a bit of back and forth, but not that much. Prateek entered the zone pretty quickly."

As someone who spent my formative years in Tamil Nadu, it fascinates me we have an A. R. Rahman working on Bollywood films, but rarely (or perhaps never) a Bollywood composer actually composing original music a Tamil film. It's interesting how Gandhi has actually pulled it off.

"You've seen how I work, right?" Gandhi laughs. "On a serious note, I always singing the melody first, then playing it on an instrument. So it didn't take long to come up with a structure. Whatever Madhav was singing, I was instantly providing the melody using my mouth."

Both artists are adamant to tell me about the level of comfort they share. It's almost, I suspect, like the beginning of a firm partnership.

"Prateek would just draw the curve depending on how the music should flow and we'd have a set of words we had to fit in. We would then do our metering and scanning in such a way that it would blend with the tempo and everything else. It has to be perfect. You just can't mess up with the Tamil language, that's a complete no-no!"

Which brings us to the heart-warming music video by animation artist, Aiswarya Keyan. The format is perfect for telling this story with its unique concept (When was the last time you heard a song about one's love for one's pet?). In fact, the overwhelming positive feedback the song has received has prompted Gandhi and Krishna to plan a Hindi acoustic version of it.

"The obvious success of the Tamil version (3,50,000 views and counting) makes us feel that the song will definitely hit the right chords with a wider audience. It's only natural now that we release Ennodu Vaa in Hindi!" They iterate.

Well, I speak for animal lovers across the board (I have three currently and have grown up with over a dozen) when I say - Yes, please!
WATCH ENNODU VAA