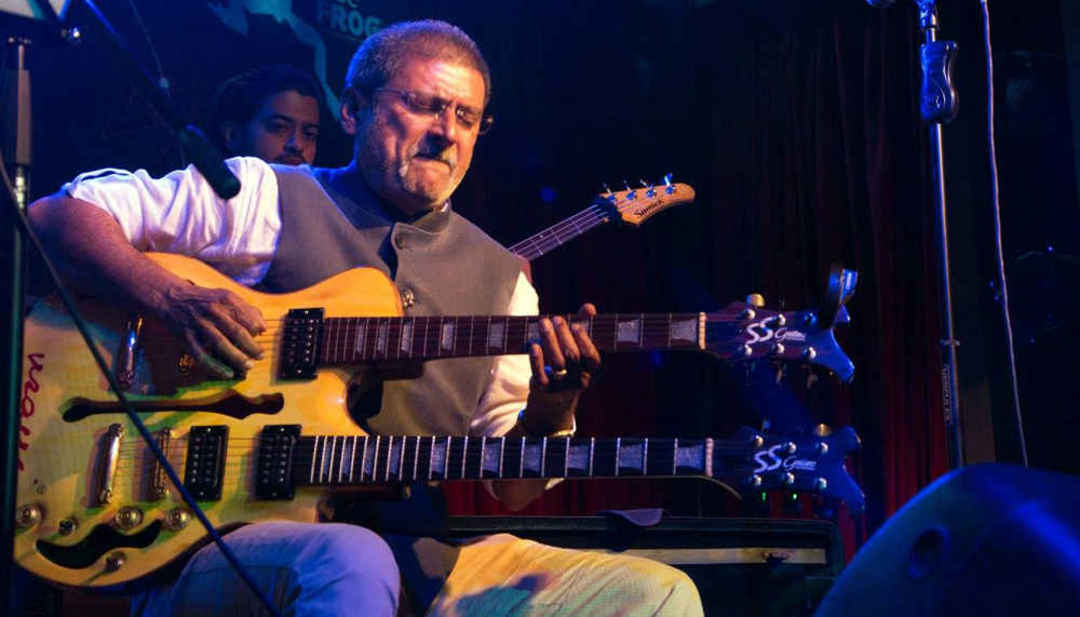 The Evolution Of Ravi Iyer: An Inspiration To The Next Generation Of Indie Musicians In India
If you were a rocker in Mumbai at any point between the late 80s and early 2000s, there's little chance you would have missed the effervescent Ravi Iyer. In the glory days of rock-and-roll in India, the axeman stood apart from his contemporaries. So adept was Iyer at his instrument, LastFM dubbed him "Mumbai's most accomplished rock guitarist" and defined his work as "Avant-garde, transcendent and mesmerizing". And why wouldn't they? One could easily notice how his technical prowess stemmed from guitar influences like Deep Purple with Ritchie Blackmore, Pink Floyd with Roger Waters and David Gilmour, Dire Straits with Mark Knopfler and B.B. King.

Iyer is one of those rare musicians who has remained relevant through each decade of his career. Right from his early days in the metal scene with his outfit Witchhammer (1988), to founding his classic rock band Vayu (1997), then expanding it to include progressive elements and rechristening it Para Vayu and all the way to his current fusion project VRavi Guitar Fusion. At first glance, one would call the process 'Pivoting', but buzzwords aside, that's not quite what it is; Iyer began life with Indian Classical music and has now, after a lifetime of experimentation, circled back to his roots.

"My first stint with music began in the year 1975 at 7, when my mother Late Mrs Saraswathi Iyer enrolled me in Tabla classes," Iyer begins, "And as I turned 12, I had even given a solo performance on the Tabla taking part in an Inter-school competition and stood first place as a gold medallist."

Iyer was born into a family of academicians, learned in Hindustani Classical and Carnatic Classical Music, who naturally propelled him into learning Indian Classical at a very tender age.

"As time went by and I entered my teens, friends and relative exposed me to a lot of western music like Disco, Rock and Pop music. I took an instant liking to the sound of the guitar and there's been no looking back since. The guitar is now my mouthpiece."

In recent times, Iyer headlined at The Taehwa River International Jazz Festival in South Korea, The Indian Embassy in New York, and virtually every other prestigious Music Festival held in India. His album Bends was nominated for Best Fusion Album at GIMA Awards in 2013, and his 2016 album Raga Punch received the award for Excellence in Recording Arts at IRAA Awards. Further, he's shared the stage with legends in the fusion music genre like Dr L Subramaniam, Padmabushan Shri Vikku Vinayakram, Ustad Fazal Qureshi, Shri Sivamani and Pt Ravi Chary and international stalwarts like George Brooks, Dallas Smith and D Wood.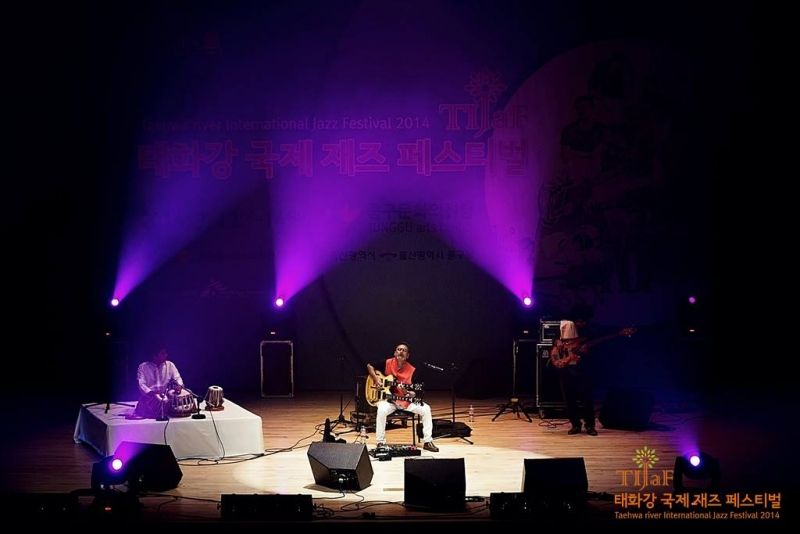 Iyer's latest funky-bluesy single (And slick video) Save My World features the gloriously bearded Sebastian Andrade AKA The Guitar Baba.

"Sebastian Andrade and myself began our careers in the music industry almost around the same time, though we had not worked with each other earlier. As I mentioned, this tune evolved with time and I wanted to produce it backed by a lot of passion and thought. Once I started this conversation with Sebastian (he produces music too), he offered to sing and produce it. We exchanged ideas, and the rest that followed was fulfilling and smooth. We both enjoyed creating this song and complimented each other's ideas seamlessly."

When we first heard Save My World, the juxtaposition of the lyrical content with the upbeat music track and Andrade's laid-back vocals didn't escape us. The song's message was crystal clear - We go through life being quite irresponsible. With ourselves, and with the world. And as time passes, we change, we realise where we've failed and we want to make amends. We care as we grow older.

"I am glad that your take away message on Save My World is exactly what I wished to convey. However, to elaborate further, I wrote this tune and the lyrics somewhere around 2008, and this tune has been developing ever since. The song is about self-introspection, and in a way repentance for constantly acting wrongly. It's about accepting the wrong and deciding to amend everything for a better tomorrow. Man is the most greedy animal, constantly harming himself and others because of his own greed. We could disguise this in a good deal of different clothing, be it as a traitor, a criminal, a terrorist, or simply a careless species that harms the environment."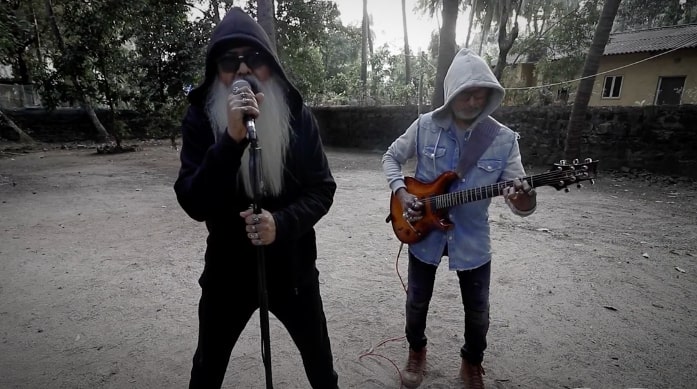 Iyer iterates that, while the song was first written over 12 years ago and speaks of historical events that have caused mass destruction, it also applies to the current state of affairs.

"There's a message in there, and it's purely based on the viewer to interpret the way he or she perceives it."

The music video for Save My World, conceptualised by Suyash Mohan, begins with a shot of a radio playing news reports of the said historical events. It later moves to montages of newspaper clippings of these very events. Interestingly, there's more than meets the eye regarding the clippings. Iyer informs us that they're all original newspaper copies that his family has carefully preserved from the pre-independence era.

"I've worked with Suyash Mohan on many of my earlier videos, and I find we have many common grounds while conceptualising. We brainstormed this video together and arrived at the script. As we progressed, we realised it needs to be a mix of shots of our live performances coupled with historical montages to go with the lyrics I penned. I then had Aadesh Dubey, a very senior and an incredible editor, complete the film. The final video was colour corrected on smoke machine to give it the desired palate."

Iyer ends with attributing the outcome to good teamwork with like-minded co-musicians and professionals.

"I would like to give due credit to my dear friend and an incredible musician, Crehyl Pereira, who was an instrumental part of the arrangements. We used to perform this tune live together during the earlier years. And Sebastian, of course, for the sound-design of Save My World!"

WATCH SAVE MY WORLD