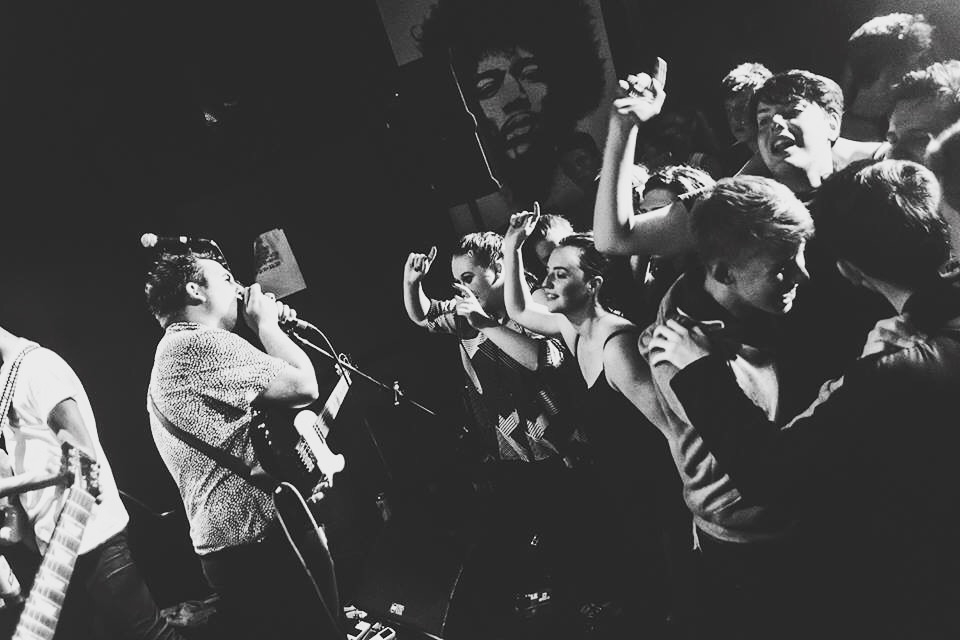 Patrick Gosling and the British Invasion (Of our playlists)
By 1964, Beatlemania took over the world with the band appearing on the Ed Sullivan show, viewed 73 million times and resulting in sold out concerts. The Beatles would then travel in armoured vehicles to protect them from screaming, frenzied fans. Their popularity, though studied from several angles by psychologists, can also be attributed to the fact that they bridged the pop-rock divide. To this day, no musical act has quite been able to replicate the fanaticism which surrounded the Beatles or their cultural impact, illustrated by Lennon's controversial remark that the group had become more popular than Jesus.

Over the years musicians in several genres and sub-genres have attributed inspiration to the Beatles like Joe Walsh, Brian Wilson, Gene Simmons and Dave Grohl. Oasis were, in a way, obsessed with the Beatles. Noel Gallagher once stated, "It's beyond an obsession, with every song I write, I compare it to the Beatles". Wonderwall takes its name from a George Harrison soundtrack.

Our story today is about a brand new artist Patrick Gosling and his latest single Peachy. Gosling says this is his attempt at writing a George Harrison-esque track, as it was written after religiously listening to Harrison's album 'All Things Must Pass'.
Genesis

It's been a while since we in India have listened to this particular sound. Not since the 90s. And now that I'd chanced upon this gem of an artist, I thought it would be a good idea to take the most unoriginal route to begin my discussion. Afterall, no one really appreciates the question "What inspires you?". Gosling's response was deliciously sardonic and contained an inescapable reference to the weather, of course!

"Bacause we've had people like the Beatles, in the seventies Led Zeppelin, in the eighties the Smiths and later Oasis, Arctic Monkeys and all that, I think there's something in the water. Or I guess it's just how miserable the weather is so there's nothing really better to do than to write tunes."

I left Britain in 2006 and I wasn't about to let him off easy. I miss the lads, especially the Northerners with their endearing personalities (Gosling's from the North East of England, but same thing right?).

"When I was a kid, like real little, my uncle Mark showed us Led Zeppelin. Jimmy Page playing the guitar and John Bonham just like smashing the drums and stuff. There's was something about it and I wanted to try and do that. My mum got us a guitar and I tried to learn these Led Zeppelin on a tiny acoustic guitar. As I got a bit older I just kinda kept doing it and the Beatles were a huge inspiration, so I started writing songs as early as I could." Gosling reminisces as he informs/signals to someone in the background that he's currently doing an important Skype interview. His Gran, I reckon.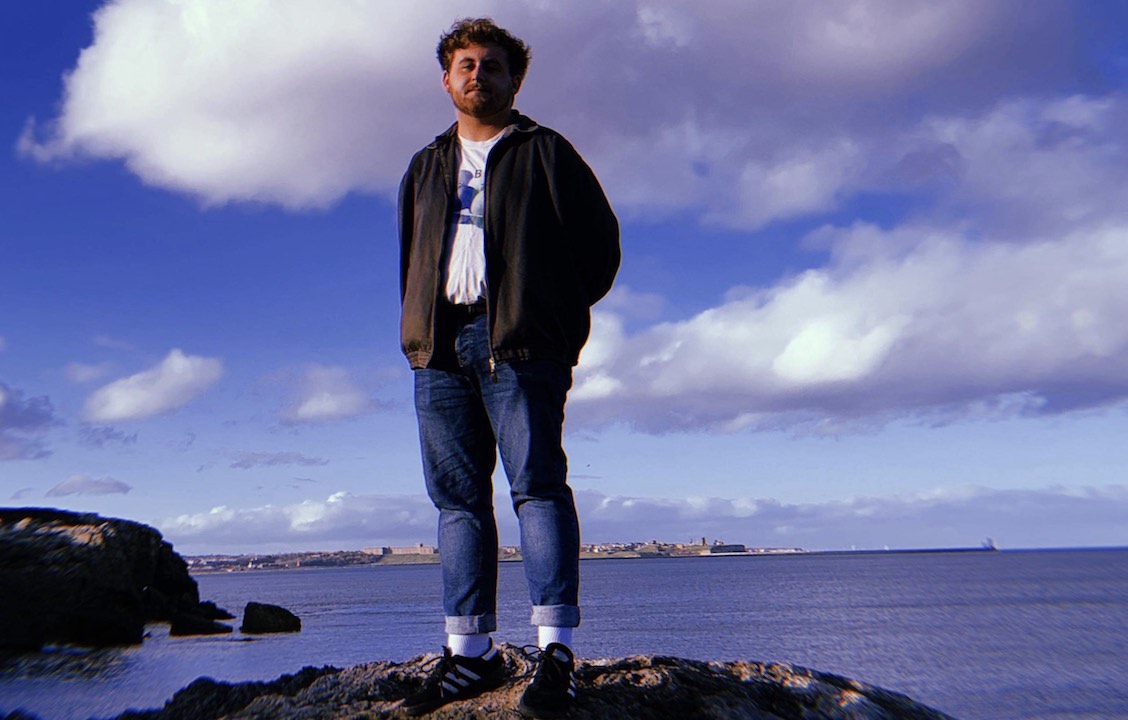 His new single Peachy is infectious in an Ocean Colour Scene sort of way. In fact, the use of jazz inspired chords and pop melodies, along with the lyrics gives a unique take on current-day Indie Rock.

Trivia: When Patrick's drummer Dylan Thompson heard the song for the first time, he thought the line 'I wouldn't change for anyone, but I'll be anyone she wants me to be', was one of the best lyrics he'd ever heard. So much so he went straight out and got it tattooed on his chest along with a drawing of a peach.

The song was born during the first lockdown and as soon as it was feasible to do so it was recorded at Blast studios, Newcastle. The song is a different avenue to Gosling's previous tracks, which include 'Always ready' and 'Hollywood' which received high praise and earned him a spot as a BBC Introducing 'Hot Tip Of The Week' on BBC Radio 6.

"South Shields, where I'm from, is sandwiched right in-between Sunderland and Newcastle so I play in Sunderland quite often. A lot of my friends are from there and a majority of my band as well, so I got roped into that Sunderland scene, which is really good. There's loads of great bands there. Before the lockdown there was a real scene starting in Sunderland."

The Sunderland Scene

In the early 2000's, Sunderland had a vibrant music scene with acts like the Futureheads, Field music and Frankie and the Heartstrings. According to a 2019 article in the Sunderland Echo, 'It is difficult to imagine Sunderland without music. Indeed, it has played host to some of the biggest bands in the world – from The Beatles and the Rolling Stones to Led Zeppelin and The Who... but urgent action is needed to ensure our stars of the future continue to enjoy the same opportunities.'

The article also points out that smaller music venues are closing at an unprecedented rate, attributing it to the lack of funding and ticket re-sale platforms such as Viagogo, which are damaging industry trust.

"There wasn't much happening but then the scene started again. Unfortunately, after the lockdown, none of these bands have been able to play with each other, so that's the downside, but on the plus-side there have been loads of people doing great livestreams, really high-quality ones. So at least they have the opportunity to play something," Gosling reasons.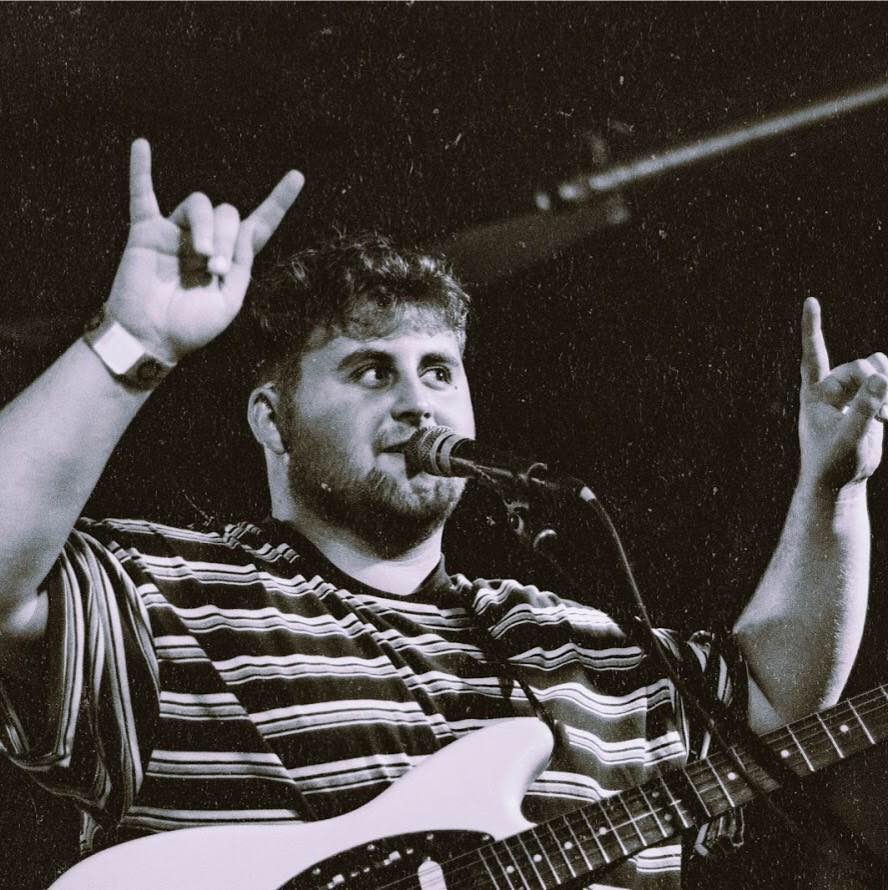 Lockdown Diaries

I must admit, I've not been a fan of the Zoom concert thing but it's the only think keeping artists alive in whichever way it does. Artists and creative professionals, especially freelancers, have been hit badly. The worst perhaps. Organisations have sprung up around the world to protect artists and venues like the National Independent Venue Association Emergency Relief Fund (NIVA) in the States. I wondered how it's been in the UK. Gosling put my doubts to rest in a simply question.

"Remember the guy who suggested musicians find different jobs?"

This is attributed to UK chancellor Rishi Sunak, who has since said that his comments were taken out of context. Nevertheless, one can empathise with the reactions and criticism. Long have musician been told pursue alternate "real" careers instead of music (Pre-dating the lockdown). The fact of the matter being that music entails the same risk and reward as any other popular career like say, politics and chancellorship. Anyway, here's a link so readers may judge for themselves.
The Impending

Back to Gosling's music, I ask him about the topics explored in each song.

"With Hollywood, the song was about something. It was about the rise and fall of people with fame and how it can take them down and stuff, but a lot of the time, I just write about... like... girls!" He tells me cheekily, "On a serious note, I'm a big fan of Robert Smith from the Cure and how he can take something like love... but make it like really weird. I kinda like that and try to do it with my stuff. Peachy is quite a good example of that, there's a lot of 'Metaphors' in there, you know what I mean?"

Gosling has received rave reviews for Peachy. Shell Zenner from Amazing Radio says, 'If you need something uplifting, a little bit of a kitchen boogie, definitely with a bum, just a little bit of a botty wiggle, this is the one for you'. Spotlight Music UK describes it as, '[Exuding] a sense of dreamy nostalgia thanks to the reverb fuelled guitar and lazy vocals that run through the track perfectly'. The song has received a considerable amount of radio play too, following which it is now a feature on Flipsyde, the platform that covers artists Rolling Stone just won't.

As for Patrick Gosling's future in music, he says, "Because it's my name and face attached to it, I feel like I've got the responsibility to really be like we're doing this, but money is not the be-all-end-all. I do it because I like it."

Good one, mate!

Watch Peachy