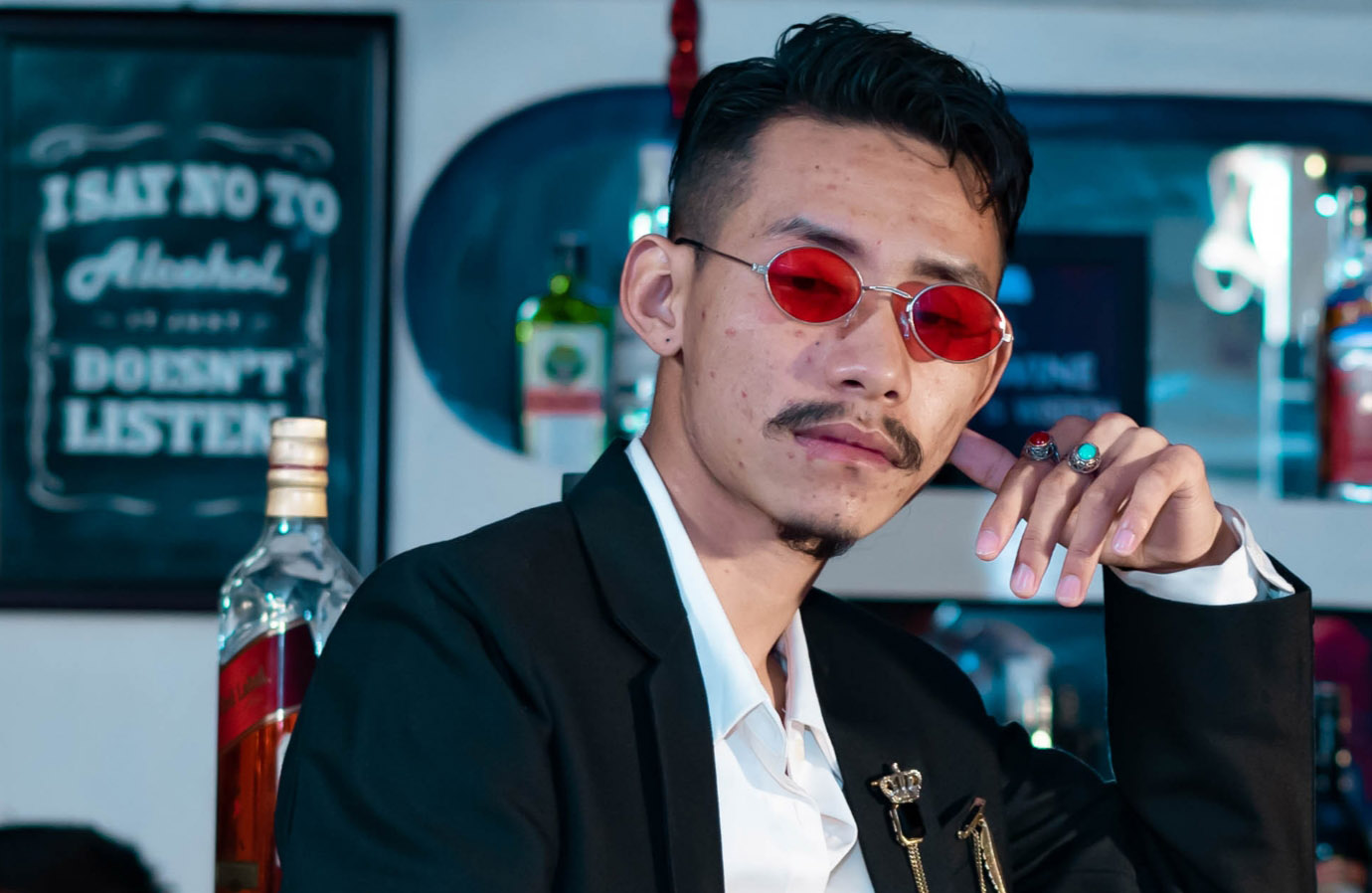 Naga Artist Toshi Yimchunger Talks About His Latest R&B Single That's Receiving A Ton Of Peer Adulation
Meet Toshi Yimchunger, a recording artist and songwriter from Dimapur, Nagaland, whose latest single Work It Out is making us crave the golden age of R&B, i.e. the 90s, again. Remember the days when the soulful offerings of Boys II Men, Babyface, Montell Jordan, Craig David, D'Angelo and Toni Braxton packed the dancefloors? That's the exact mood we're in after listening to this earworm of a track, so much that we found ourselves humming it for the rest of the day after we first put it on.

Today, we've got the young singer to answer the whats-and-whys we had floating around in our heads, and we'd go so far as to say, his humility easily enters a room much before he does!

Tell us about your life, your musical influences and how it has all had an effect on your work.

For the past few years, I've only done covers in order to figure out exactly which genre suits my voice and where I am best fitted. Music has always been a part of my life and upbringing, and I began singing at a very early age. I'd enjoy performing on stage in my schooling days, especially performing solos. What began as a hobby slowly turned into a passion, and it was only after my higher secondary schooling that I began taking music seriously.

My main musical influences actually come from the plethora of young Naga artists who are doing amazing work in the local music industry. It is because of their work that I can now proudly say that I am one of them, even though I have many miles to go and a lot more to achieve.

We love your covers and your originals equally. Nothing Like Us was great. You seem to be a natural. You said somewhere that you're not a trained musician. How did you learn music and do you think a formal education in music is really needed… or can one get by merely with passion?

First, I am thankful and humbled to receive such compliments from you regarding my music. It's really boosting me to work harder on my upcoming projects.

As mentioned in earlier press releases, it's true that I don't have any formal education in music. I've learned music through different people, YouTube tutorials and so on. For me, everything depends on how passionate a musician is with learning and mastering particular sounds and techniques. But I also feel that having a formal education is necessary, though for me it has been all about the passion, patience, hard work and finally, practice.

Tell us about the idea behind Work It Out. It's a typical R&B-style song reminiscent of the late 90s/early 2000s. How did you decide that this was the genre you wanted to explore?

The melody of the track was produced by Sorito Quinker, a very young, upcoming and energetic producer.

There's a lot to say about the genesis of the song. Once he'd dropped the track, he asked me to do some magic with it! However, I had completely forgotten about it and one day when I was free and randomly going through my files, I came across it again. I began to feel the vibe of it when I played it again and again. It was a steamy vibe, and I automatically hummed to it. The lyrics simply popped into my mind and I wrote them down and recorded them line-by-line at my home studio. When I ran what I had created through my friends, they loved it. In fact, it took me no more than one day to finish this process, though it took another month before I hit the studio and record the final version.

For years, I'd been focused on country music, which I really enjoy, but I felt it was time to step out of my comfort zone and try my hand at something different. The final product was this; a fictional steamy song in the R&B space, something I'd not ideally imagine doing!

I'd say I've been majorly influenced by Zayn's music and I've put my heart and soul into creating something people will love and enjoy!

It's a very addictive track, and we found ourselves singing it hours after listening to it. What are the best reactions you've received from your peers?

Once again, I am really thankful for your compliments on my first official release. Indeed, I have received so much love and support from people around, be it close ones or friends on social media. They found me doing something they never expected from me and were thrilled and excited about it, as much as I was! Many of my loved ones ended up learning my song and singing it back to me, teasing me with the song's backstory. This was something that really made my heart joyful.

Did you face any challenges?

Surprisingly, I faced no challenges during the working of this song and everything went really smoothly. Sorito Quinker and I had a ton of fun writing and producing it. It was recorded, mixed and mastered by KL Pamei and the music video was shot by Imkong Imchen. Small team, but a fun time!

How's the music scene in Nagaland these days? Are there decent opportunities for indie artists such as yourself?

Sadly, the scene is not stable. There aren't many professional opportunities in Nagaland at the moment, even though there are many upcoming artists working in different genres, trying to explore their music, etc. I can't say if things will change in the coming days but I feel like, at present, there are no opportunities that can really help artists sustain.

On the brighter side, organisations like Task Force for Music and Arts (TaFMA) are coming up with ideas to help Naga artists sustain and promote their work. Though in early stages, TaFMA is working to partner with major festivals in India and across South East Asia. One of their recently introduced ideas was street-busking. I am eagerly looking forward to TaFMA bringing a change in the industry soon!

On to the fun stuff; Apart from music, what else do you love doing? Do you have anything else that you're passionate about?

I love to cook, and I am also passionate about sketching!

If you had to perform with any other artist, anywhere in the world, who would it be?

No second guess, it's Zayn Malik.

What's next for Toshi Yimchunger?

I have pending projects with some of the best rappers across the subcontinent. My collaboration list includes Z-World, Eden Dnl, and Psycho K4, plus in near future I am going to be dropping more singles and working on other originals.
WATCH WORK IT OUT