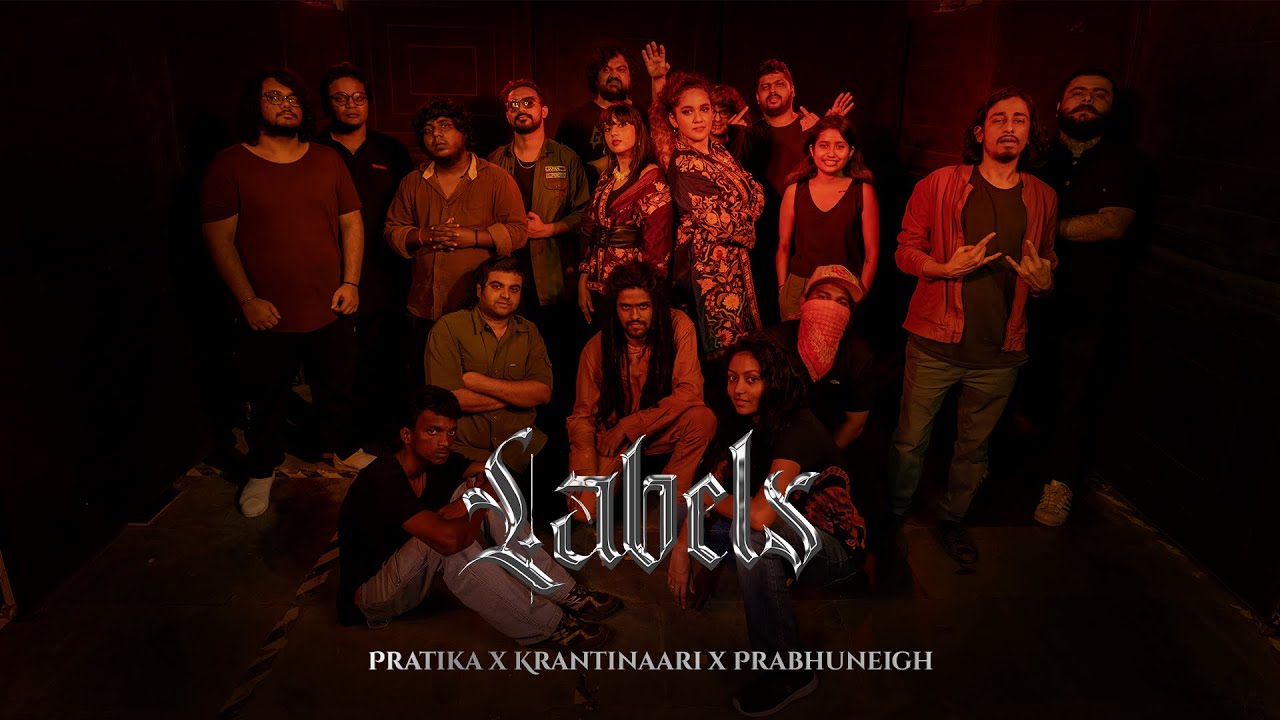 Music Video: WON TRIBE's new track Labels is meaner than your ex!
Boy, do we love an industrial feel to everything! We grew up on rapcore and this music video, though rap/hip hop, has all the elements for an old school headbanger, just like Rage Against The Machine back in the day.

The video begins with shots alluding to communal and caste-based violence. And then Pratika gets right to it with some hard-ass lyrics. Uff, the style! Her voice reminds us so much of Shirin Valentine's twenty-three years ago. Also, don't miss her sinister smile at 02:36.

It's so good already and then it gets better with Krantinaari (Love the name) hits us with, literally, some of the best desi rapping we've ever come across. One takeaway - You don't wanna fuck with these ladies, that's for sure. We're still recovering from their words!

Produced by ParbhuNeigh, the hook's addictive as hell. Since we begun writing the hundred words or so above, we've listened to the track three times already. Released on October 2nd, just two days ago, this reminder of a track couldn't have come at a better time. For Covid, caste and covid+caste.
WONTRIBE is Pratika x Krantinaari x PrabhuNeigh
Watch the Video
Credits
Song Credits:
'Labels'
Written and performed by Pratika and Krantinaari
Produced by PrabhuNeigh
Mixed & Mastered by Arsh Sharma

Video Credits:
Directed by Mayank S.
Filmed and edited by Sanjay Singh Chauhan / In10se Photography

Executive Producers
Pratika, Krantinaari, Mayank S., Sanjay Singh Chauhan, PrabhuNeigh

Special thanks to our amazing friends for their support
Arbaaz Khan
Arsh Sharma
BamBoy
Carter
Maharya
MC Mawali
Palak Joshi
Piyush Kapoor
RakshaaS
Saloni Sawant
Savi Shrivastava
Shivam Pant
Tabish Khidir
Tiny True
The lovely local people of Aarey Colony

Production and Cast Management
Karan Yadav
Pritesh Prabhune

Hair (Outdoor Shoot) by Michelle Pinto
Makeup (Outdoor shoot) by Prachi Chadva

Location
Audio Dimensionz Warehouse, Mumbai

Audio Dimensionz Crew (Indoor Shoot)
Sean Lobo
Piyush Joshi
Omkar Jadhav
Gulab Gopale

Lights - Star Dimensions (Indoor Shoot)
Naeem Sultanpuri
Abdul Matin Khan