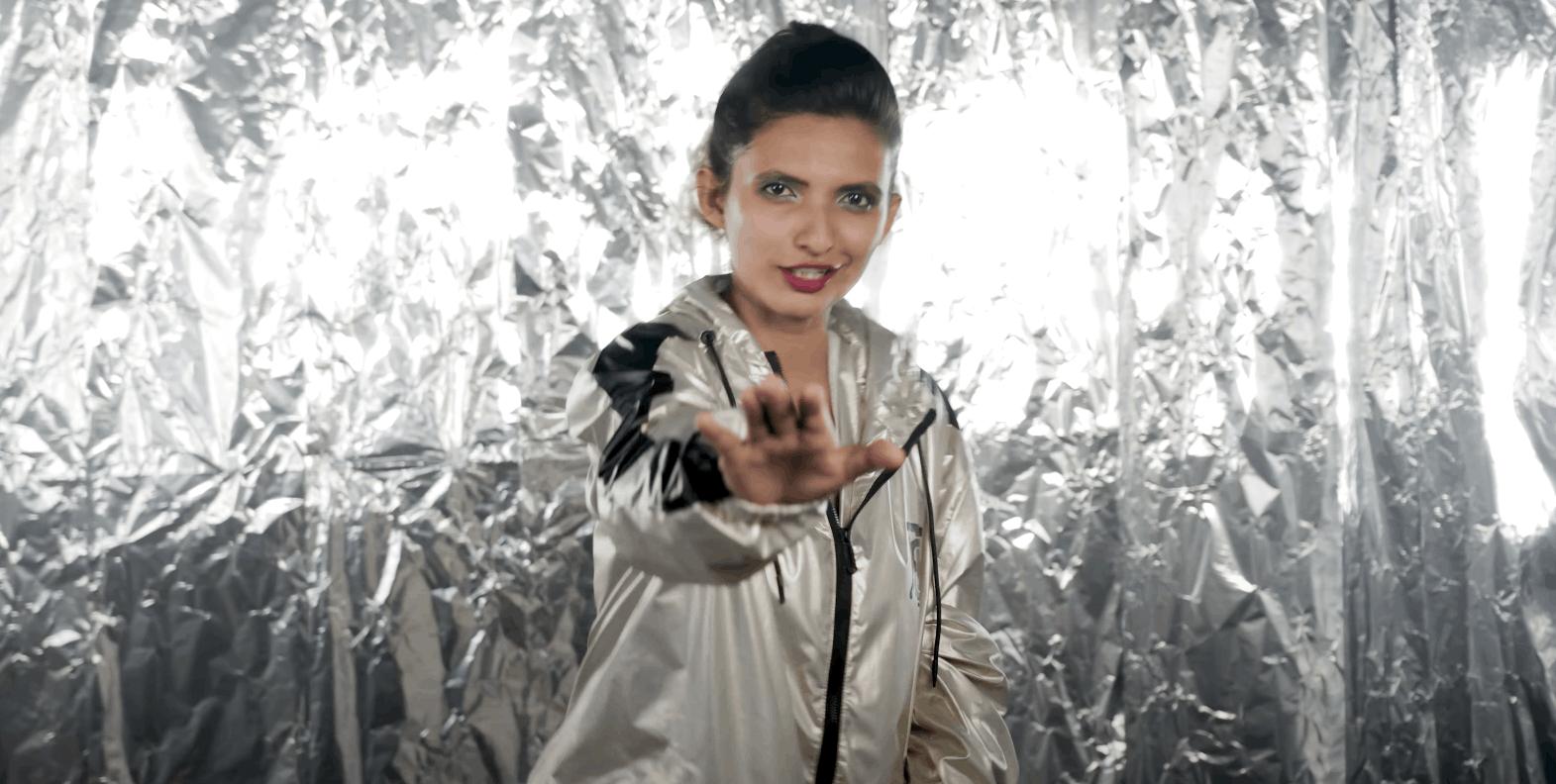 Music Video: It's A Trap Ft. Mrunal Shankar
What we love about indie artists is that they're not bound to a style. We've found this with Mrunal Shankar in particular, who has a good vocal range and stylistically comfortable in a range of genres. We've seen her skirt around romantic RNB and Hip-Hop, but there's so much more she can do with that outstanding female baritone we get to hear in parts of the song!
It's a Trap Ft. Mrunal Shankar is badass. Directed by Kiran Kumar Mishra, produced by PogoBeats and released by ToTheCulture Records, the music video is slick as hell, with an ultra wide aspect ratio of 21:9, perfect for viewing on most modern mobile devices.

One can appreciate the fact that, barring and instance or two, the video doesn't force unnatural heavy post-processing on us, yet still exudes a certain gloss, possibly because of the sequences with foil backgrounds and shimmery costume design, reminiscent of TLC, Janet Jackson or even Bomfunk MCs music videos from the early 2000s. We'd missed the look in contemporary hip hop.

Now for the song itself, it's solid. Enough to make us list 90s music buzzwords like radical and renegade. Shankar raps about the pressures and illusions at various points of our lives, advising the listener not to fall prey to expectations but to follow one's own gut. It's catchy, aggressive and bouncy. And very old school, which is a cool juxtaposition to its contemporary crispness.

For those who love the genre, this one's a nine!
Watch the Video