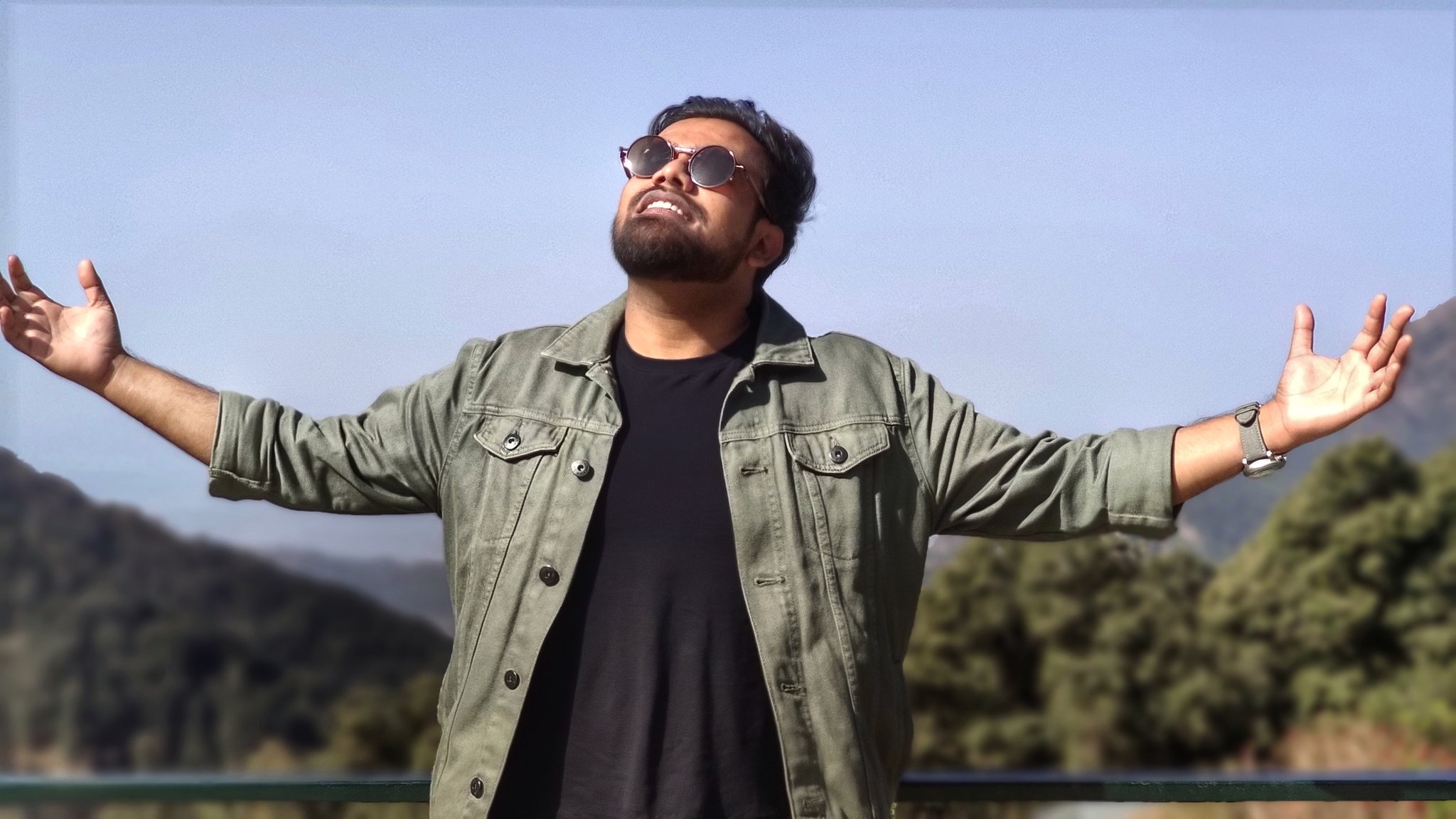 Bollywood Playback Singer And Indian Idol Finalist Shahzan Mujeeb's Latest Independent Single Afwaahbaazi Tackles The Menace Of Fake News In The Most Powerful Way
"In 2019, somewhere in UP, someone spread a false message that a certain man was stealing/kidnapping children," Shahzan Mujeeb tells me right at the beginning of our grim conversation. "Within 24 hours, 20 people were lynched. Can you imagine? Innocent human beings murdered because of a single fake text."

Afwaahbaazi (Scandal-Mongering) is Shahzan's debut as a rapper, and boy does he blow our minds away with it. The lyrics, the slick music video and his exceptional talent are nothing less than one of most relevant and best executed hip-hop singles we have come across in close to a year of our existence as an indie music news platform.

Shahzan, a finalist on India Idol's season 11, is now an up-and-coming singer in the film industry and mostly known for his pensive Sufi numbers and romantic ballads. But with Afwaahbaazi, which also doubles as the title track of a short film Afwaahbaaz, the otherwise soft-spoken playback singer takes us by surprise.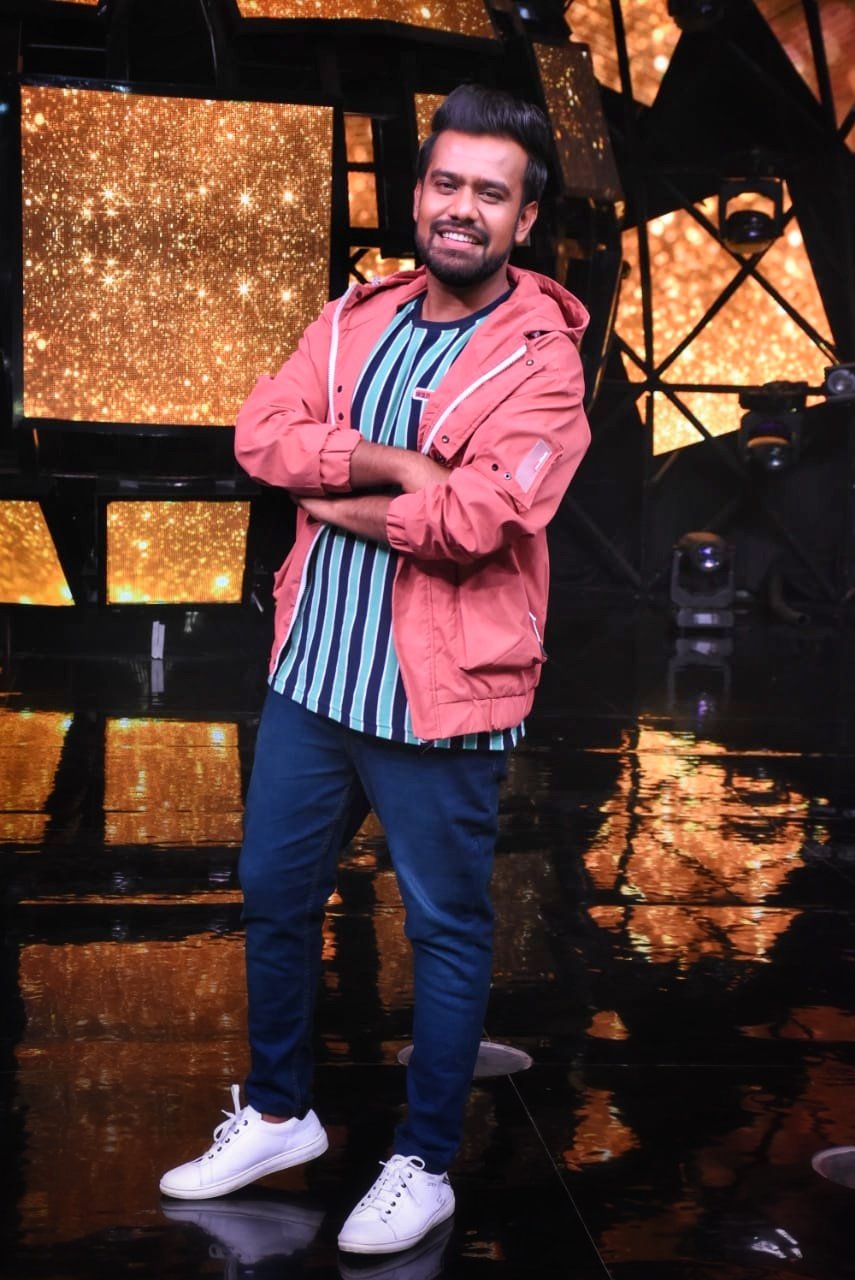 "Everyone has been talking about fake news, yet we have barely explored this menace in the several art forms at our disposal. So when director Nabeel Firoz narrated his concept to me relating to Fake News and Afwaahbaazi, I jumped at the opportunity to be a part of it!" He informs.

Afwaahbaaz, the short film, released just 24 hours ago and is already growing popular on YouTube.

"The central theme of our film and this track is how harmful and life-threatening a single incident of fake/manufactured news can be. We wanted our title track to convey this in an accessible and relatable way. To me, rap was the only actual means this message could be communicated and my usual genres wouldn't do justice to it. Younger audiences needed to connect with it."

The explosive lyrics, written by the late Dr. Syed Danish, are razor sharp and quick-witted. I found myself not merely admiring the slick visuals in the music video but also feeling a certain oneness with its astutely conveyed message. Take, for example, the lines:

Sabhi sach hai jo whatsapp pe chalega
Kisi ke na roke se ab ye rukega
Ye baazaar sasta tikao hai ekdum
Jo chahoge tumko wahi ab milega
Kisi ki bhi pal bhar me lynching karade
Kisi nar ya naari ko ruswa karade
Is narayan astra ka maatha jo than ke
To hindu musalman main dange karade
Magar yaad rakhna ye mere alladin
Ye whatsapp twitter ka chota sa hai jin
Kisi ko na bakhshega tu ho ya main hoon
Ye ghar main ghusega hamare bhi ek din

"It's not only crucial but also our duty to verify the information we receive. Nowadays it's so easy to fact-check and verify any piece of information. We have it all at our finger-tips."

The concept of spreading misinformation is as old as humanity itself, which the filmmakers have highlighted in the beginning of the music video itself wherein Shahzan is sitting in a barbershop.

"In the old days, way before smartphones and social media existed, barbershops were some hotbeds for scandalous gossip. Today however, judging by how fast things can spread, it's suddenly not merely restricted to these places. Misinformation can spread across nations in hours or even minutes."

Taking on WhatsApp, Shahzan talks about the devil in disguise we are all too familiar with - WhatsApp groups and more so, family groups. He believes it's the youth's responsibility to educate older family members on the widespread consequences of seemingly harmless forwards. To show them how their actions on social media and messenger groups can cause a drastic real-world effect and have serious consequences to people's lives.

"Older generations seem to believe and forward any rumour they come across. It's a product of ignorance. They are entirely unaware of how to verify and check these things. Plus the older generations have their own stereotypes about others and when they receive something that is in line with their own beliefs, they don't think twice before passing it on."

The singer, who was most recently heard on the Disney-Hotstar web series called 1962 - The War In The Hills starring Abhay Deol and Meiyang Chang, ends with a final and time-relevant issue, again arising from the spread of misinformation and relating to the current COVID-19 Pandemic.

"We've clearly seen how fake news was spread regarding vaccinations. So many people just didn't want to get vaccinated! Each one had a reason that was totally untrue, but yet something they believed with all their hearts. These ranged from proclamations that one will die in two years if one took the vaccine to someone planting microchips in the masses via injections. Unbelievable dangerous news that millions, nevertheless, believed."

Afwaahbaazi was mixed and mastered by Navneet Kedar.
WATCH AFWAAHBAAZI