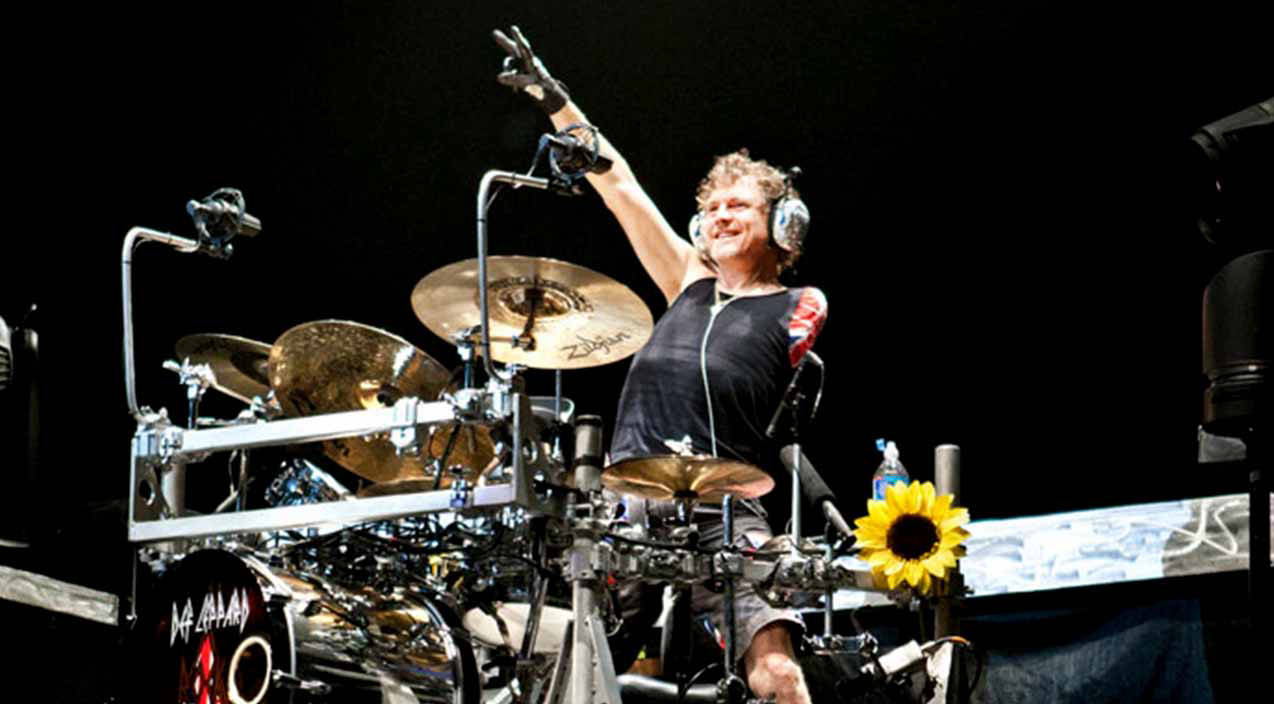 Rick Allen: The Story of Determination and Loyalty
How many co-workers could you count who'd stick by you through the toughest of times? I'm not talking of sympathy, but of ultimate loyalty. I've asked the question over the past few years to many people, and more so since turbulent times we've been through in the past months. One answer I've gotten from a senior generation, one that we refer to as GenX, is that at one point they'd blindly trust at least a couple of their close colleagues but not anymore. Not in today's day and age. In fact many expect the opposite, to actually and proactively be thrown under the bus any moment now.
Cut back to 1984. Def Leppard drummer Rick Allen lost his left arm in a car accident on New Year's eve. The band was just beginning to establish themselves as a household name in the rock music with their '83 album Pyromania, selling over ten million copies in the States and peaking at No. 2 on the Billboard 200.
It was a dark time for Allen, who told Modern Drummer, "I remember coming around in the hospital and then realizing what had happened to me after the accident, and honestly, I wanted to disappear. I didn't wanna do this anymore. And then I started getting these letters from all over the world."

If a ton of fanmail wasn't enough to keep him going, it was the band itself. Lead singer and frontman Joe Elliot explained in a conversation with Sammy Hagar, "When Rick lost his arm, the way that we'd become by then — only five years as a band — we were so tight that we were like, 'You don't kick your brother out of your family if he has an accident. If he can't do this, it's up to him to tell us.' That gave him the confidence to give it a go."

Allen bounced back and how! By August 1986, two years after the tragic accident, he was back on stage with a custom drumkit which allowed him to play, what he ordinarily would with his arm, with his foot. In August 1987, exactly a year later, Def Leppard released Hysteria - their best-selling album to date, with seven hit singles. The album was a major success in Europe too. In 1988, Hysteria topped the charts again for six consecutive weeks, with the singles Love Bites and Hysteria holding the No. 1 spot.

For most of us who came of age around the time, it was Allen's drumming skills that dominated conversations. Also, for his fans, it wasn't the fact that he'd lost an arm, but that Allen was one of the best drummers in the world, ranked 7 on Gigwise in The Greatest Drummers of All Time. He was one of the best before and after.

He continued, "I don't know what happened, but I discovered the power of the human spirit and just said, 'You know what? I can do this. It was really a collective thing. It was all this encouragement I was getting from other people, and then it just manifested in wanting to succeed. And that's exactly where it came from."

Since 2001, Allen runs The Raven Drum Foundation that has various community and veteran based programs that offer holistic approaches to healing. Raven Drum educates and empowers individuals and communities in crisis through healing arts programs, drumming events and collaborative partnerships. They currently sponsor Project Resiliency: Mind, Body, Drum.

You can donate to Project Resiliency here - https://project-resiliency.org/store/