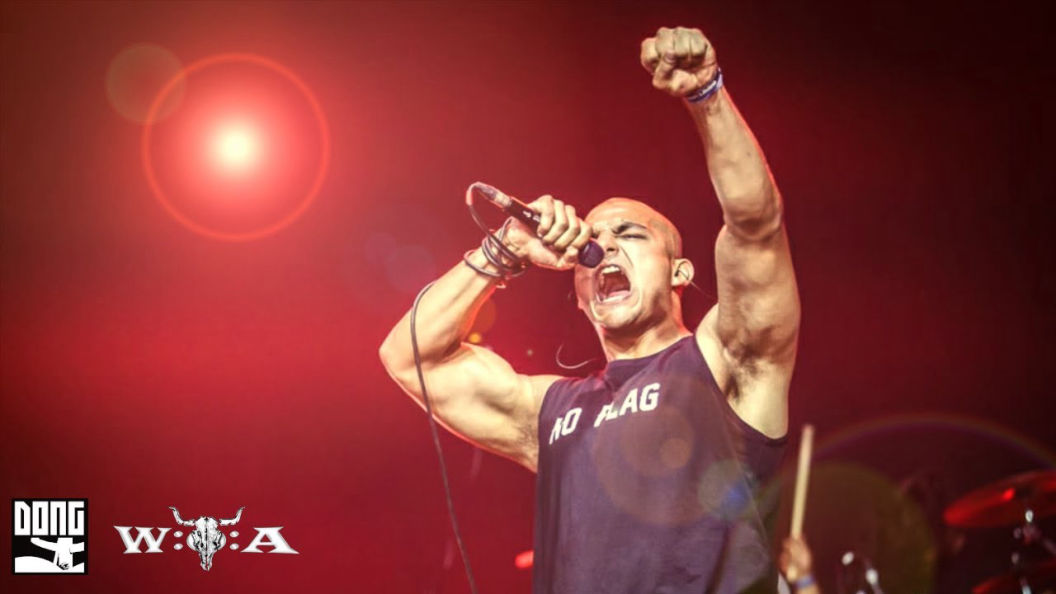 Bloodywood - Raj Against the Machine
The first time I heard the band Bloodywood, it was a range of emotions. Being a metalhead from the nineties and then going out of touch with the metal scene for over twenty years, I had no clue what was happening anymore. For all intents and purposes, metal had died for me. I had probably grown out of it post the nu-metal days. But as life had it, metal never grew out of me. What I've always tried to explain to those who can't understand why someone would listen to metal, because most of it appears to be noise, is that while it may appear noisy, it definitely isn't noise. There are rare talents found in metal musicians, if you look at their fingers. If you look at drummers and percussionists, their resilience. If you listened to the lyrics, you'd realise how astute they are. I'd get into evangelist-mode. There's always something that turns each one of us into an evangelist. It's mostly to do with passion.

I've been through a few eras with rock and metal, and unfortunately during my last era in 1999, bands only ever did cover songs. There were a minuscule number that did originals, but whilst only a few looked forward to them, most audiences wanted 'Metallica' and 'Pantera'. Plus in those days cover songs weren't creative as they are today, where the artist moulds a song into something they can truly call their own. If the cover wasn't hammed to the T, in Hetfield's or Dickenson's or Vedder's voices, the crowds didn't accept it.

So one evening in 2018, a long-time mate of mine, a lad also skirting around forty, came over and we planned to do an evening of drinking and metal like the old days. During it, I inquired about the current metal scene. He'd just come across this video called 'Ari Ari', by a band called Bloodywood. I didn't know what to think, but that name... Bloodywood! Why the hell had no one thought of it before? It brought a smile to my face. Then the video began, a hint of flute and the sound of a dhol made me unsure. Being one half Punjabi my self, I sort of expected some forced Punjabi metal song. To me, the only Punjabi musician in any genre even leaning towards rock music, was Jas Mann from Babylon Zoo. Beyond that, I was doubtful.

And then BAM! Distorted guitars kicked in, a baritone rap intro by a young Anselmo-looking dude, and just when you thought THAT was heavy, it got heavier, and the next thing I knew - A growled folk song, familiar to many, engulfed me with an omnipresent flute, that one would usually associate with bright morning sounds, which added a certain darkness to it all. It wasn't pretentious; it wasn't forced, and there seemed to be an obvious point to it and, of course, a good reason I didn't mind my speakers blown to bits.

Bloodywood has not only successfully managed to move away from the covers with grace, avoiding being typecast as 'that' band who did that thing, but also carved a niche and a massive fan base as an Indian Folk Metal band in its own right. I don't know whether it's the first attempt at folk metal in India, but I don't care. For me it will always be the first and possibly the best so far. I guess what helps them is that fact that the idea behind their existence is just so original that whatever they did would become their thing.

Coming to the movie (And without giving too much away), it opens with the band getting ready to perform at Wacken, the Mecca for Metalheads from around the world. We have seen many Indian bands perform here and as mentioned in the movie; they were warned in advance that the European audience would merely smile and politely clap for them, but that's all that they could expect. Usually, the tent/stage at which past Indian bands have performed has almost always been empty, with a few headbangers scattered around. It's a little sad because so many of our bands are so good. I guess many international folk don't see metal and India go together. In fact, many here don't see it either.

But thankfully this isn't the case for Bloodywood, who're recognised instantly by fans from far and wide. As they make their way to the stage, they're greeted with chants and hoots from the excited audience.

What stands out in their journey was the fact that they had touched audiences the world over on a level that most musicians just about anywhere could only dream of. And why wouldn't they? How their first song had hit me that evening two years ago, it was only natural that others would feel similarly. Then there was also their phenomenal mental health-themed single, Jee Veere, that their fans all over hold dear, many even tattooing song lyrics on their bodies.

Taken aback by the Wacken invitation, the band finds themselves in a spot of nervousness. They were, until then, an internet band and a viral phenomenon who'd never performed for a live audience before. Turns out they assembled and band and an engineer and even landed themselves sponsorships from big names. I'm inclined to believe that in an otherwise perfect documentary storyline, the brand mentions were a bit jarring, but then again I don't think this genre of music has seen this interest from mainstream sponsors, so I'm going to let it pass and hi-five the boys for getting where they have in a shortish span.

At the heart of it, Bloodywood - Raj Against the Machine is really a warm and fun journey of a bunch of genuinely good guys, trials and tribulations galore, who appear to have made it, what with all the touring, sold-out shows and the sizeable international fan following. I really can't wait to see more of them.
Watch the Film