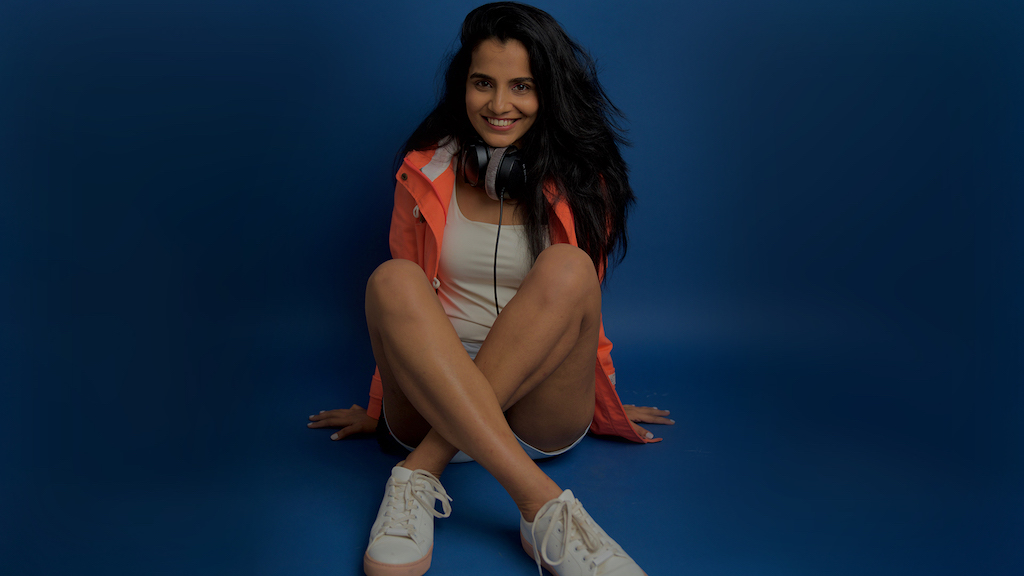 Pragya Sodhani's Raatein Soyi Hain Is The Perfect Lullaby For Those Still Restless After The Pandemic
When we first heard singer-songwriter Pragya Sodhani's latest single, that's exactly what the first comment said about the song. We then delved deeper into her YouTube channel and found some hidden gems. One being a sick mashup of the greatest Bollywood hits of the 90s. Now, some of those numbers are extremely hard to do justice too, even the fun ones. We found ourselves awestruck by the notes she hit and when we thought she couldn't push it further; she did.
Her versatility may come as a surprise to some, but this girl comes from royal music stock. Pragya Sodhani has been involved in music since the tender age of 9. From her humble beginnings as a student of Hindustani Classical music, to her present self, having performed across the globe individually and in collaboration with her equally talented sister, Chavvi Sodhani, and their band "Parindey", is now flaunting her own musical aptitude with the launch of her new single Raatein Soyi Hain.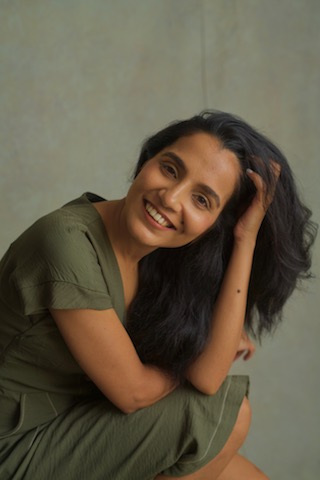 Also, an awardee of the Rotary Club Award for Excellence in Art by Mewati Gharana legend and Indian Classical maestro Pandit Jasraj, Pragya has lent her voice to several jingles, TV series and movies. In fact, apart from her performances at prestigious gatherings and distinguished stages such as the Indian Parliament house, Bollywood Music Project 2019 and FICCI events, among many, she was also invited to China to represent India for a TV Reality show Born U5.
"Music has been an integral part of my life since childhood. I started learning very young," she begins. "I come from a family of music admirers and passionate singers. The day would start with my mother playing Lata Ji's bhajans. My grandfather had immense knowledge of Indian classical music and he introduced us to the stalwarts of Indian classical music."
Testament to this is the million plus views our lyrical linguist has received on a plethora of covers in languages like Telugu, Marwari, Gujarati, English, Punjabi, Rajasthani, English and Hindi released on YouTube. In 2021 she released her debut single "Tu Mera Hai?" which received oodles of love and, not surprisingly, got playlisted on all major streaming platforms."
"Very often, Dad would have mehfils at home or at a friend's place. Both my sister Chhavi and I were good at studies and sports, but we always knew music was our calling and that we would eventually move from Hyderabad to Mumbai. And that blessed opportunity came as Pt. Jasraj, who we call Bapuji. He was in Hyderabad and awarded us a scholarship for excellence in music and also suggested to our parents to move us to Mumbai and train under his guidance. Our grandparents stayed in Mumbai, so as soon as we moved here, we begun training and grabbing every opportunity to record, perform and take part in competitions. Later, I worked with Sanjay Leela Bhansali, Lalit Pandit, Lesle Lewis, Sajid-Wajid, Shaan on different projects. One of my foremost influences to this day remains A.R. Rahman-saab."

Music, today, is her full-time career, and she tells us she is extremely lucky to have pursued her deep-seated passion. For hands on experience, she'd worked for a year at the Indian Music Academy Awards.
Coming back to Raatein Soyi Hain, the young artist's heart-warming and lyrical premise instantly engaged our acoustic senses. The catchy hook instantly gratifies our innermost pandemic restlessness while calming our innermost soul. Talk about juxtapositions!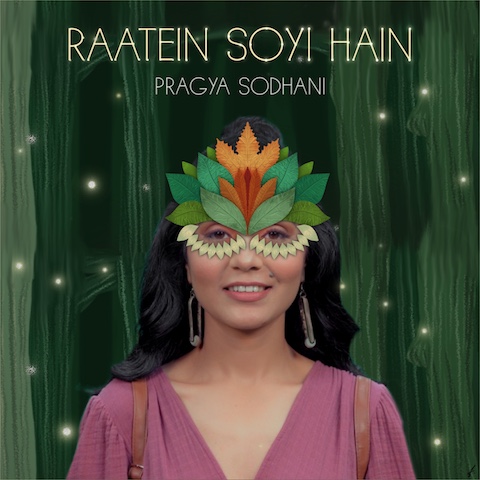 She wrote the mellifluous single at the peak of the lockdown but released it only this Valentine's Day, a whole two years later. The song encapsulates her sound and the belief that there will always be immense beauty in that feeling of being in love despite the odds.

"I had always thought of myself merely as a singer until a couple of years ago, where I felt the need to broaden my horizon. I began writing and after page-lengths of disappointments, I finally wrote 'Tu Mera Hai?', my debut single, and Jio Saavn liked it and released it on AOlabs, a program by Artist Originals for upcoming indie artists. The experience of writing my track was so thrilling that I continued making more music through the pandemic and ended up writing 'Raatein Soyi Hain'. The song is about partners in love separated by the pandemic, questioning the days of separation while clutching on to the belief that distance makes the heart grow fonder."
The part-live-action-part-animated music video by visual artist Ishita Thawait depicts a yearning for one's partner. It was conceptualised and produced in about two and a half months. Sodhani tells us Dhruv Visvanath produced this, as well as her previous single.
"I love his musical sensibilities, his vocal layerings and his guitar playing. For a listener, it's a simplified sound which all comes together beautifully. It has minimal production with mainly guitars and vocal arrangements. Interestingly, we've used the cello in the music section to give it depth and a sombre feeling to represent the surreality of the night."

WATCH RAATEIN SOYI HAIN